Please note: The images below link to high-resolution files. They are cleared for editorial use providing an attribution to CISAC appears alongside the image.
Gadi Oron, Director General
Gadi Oron has been Director General of CISAC,the International Confederation of Authors and Composers Societies, since 2014. An entertainment and intellectual property lawyer by training, Mr Oron has had leading roles in different sectors of the music and creative industries. As head of CISAC, he oversees the activities of the world's largest global network of authors societies, covering 116 countries and representing 225 collective management organisations.
 
An expert in international copyright, e-commerce and advocacy, Oron has represented the creative sector to governments, legislators and international bodies. He is Visiting Professor at Queen Mary, University of London, where he teaches on copyright and the creative industries. He has been named by "Legal 500" as one of the leading lawyers in France and, in 2019, was nominated by Variety Magazine as one of the top 26 Power Players in the international music industry.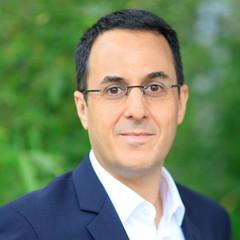 Gadi Oron, Director General
Martial Bernard, Director of Operations
Martial Bernard is CISAC's Director of Operations. Bernard re-joined CISAC in 2019, where he previously oversaw the confederation as COO from 1999 to 2010. In his career, he has held managerial positions for non-profit and non-governmental organisations. Previously, Martial Bernard was the General Director of Reporters d'Espoirs (2010-2014), an organisation of journalists promoting positive news, as well as General Director for SNCF Comité d'Etablissement (2014-2019), the elected structure representing personnel for the national railway system of France.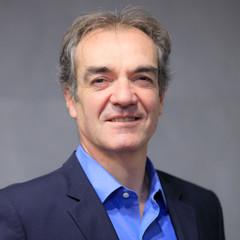 Martial Bernard, Director of Operations
Sylvain Piat, Director of Business
Sylvain Piat joined CISAC in January 2015 as Director of Business, which includes Governance and Professional Rules implementation and monitoring aspects for the whole CISAC membership, in close cooperation with the Regional Directors. He is responsible for the organisation of the CISAC Technical Committees (Business, Media and DLV).
Piat had already worked 13 years at CISAC, initiating the Common Information System Plan, before joining SACEM in 2011 as Head of International Projects, with a specific focus on the digital environment and the development of the Armonia initiative. Sylvain Piat graduated from the Ecole Centrale de Paris.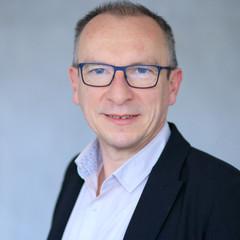 Sylvain Piat, Director of Business
Constance Herreman Follain, Acting Director of Legal and Policy
Constance Herreman Follain is CISAC's acting director of legal and policy. She heads CISAC's global policy and legal activities, promoting pro-creator legislation and collective management, driving awareness campaigns, fostering relations with international institutions, and providing legal services to members. She joined CISAC is 2015 and is specialised in intellectual property and new technologies.
Prior to her time at CISAC, Constance held has various roles in the cultural industries. Starting her career in private law firms in IP and technology, she joined French authors society SACEM in legal and business affairs for the digital licensing department. Subsequently she worked in the Directorate for Media and Cultural Industries at the French Ministry for Culture and Communication. In CISAC, she was previously Deputy Director of the Legal and Policy Department.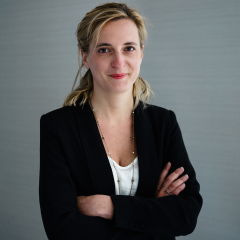 Constance Herreman Follain, Acting Director of Legal and Policy
Anna Neale, Presidency and Creators Director
Anna Neale is CISAC's Presidency and Creators Director, with the role of organising the activities of CISAC's President and Vice Presidents and supporting the work of the Creators Councils (for music, audiovisual and visual arts repertoires).
Anna has worked in the music industry for over twenty years as an artist, songwriter, composer, musician and producer, academic and industry consultant. She moved to CISAC from roles in university teaching and research in the music business, latterly at the University of Kent in the UK. She has also held positions in member organisations in the UK and internationally, including as an elected member of the Musicians Union Executive Committee and The Ivors Academy Senate and on the AI and technology working group of ECSA. She has been involved in several policy and education campaigns, including on the UK government's streaming enquiry
As an artist, Anna has toured the world, releasing three albums and two EPs independently to critical acclaim. She has written songs for other artists, radio and TV advertising, and provided vocals for many TV animations, songs and adverts. 
Anna's full bio is here.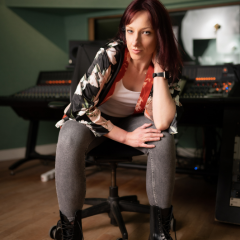 Anna Neale, Presidency and Creators Director
Adrian Strain, Director of Communications
Adrian Strain is CISAC's Director of Communications. He has spent his career working in journalism, media, communications strategy and the creative industries. Starting out as a newspaper journalist in the United Kingdom, based in London and Brussels, Strain came to CISAC after working for 20 years running global communications for international music industry association IFPI.  He has edited and written many global reports, managed cross-sector global education campaigns, and worked in joint collaborations with rights holders across all regions of the world.   He plays the trumpet and sings in a swing band.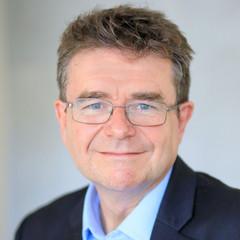 Adrian Strain, Director of Communications
Laure Margerard, Director of Mechanical Rights
Laure Margerard joined CISAC as Director of Mechanical Rights in July 2018. In addition to monitoring all the activities entrusted to CISAC by BIEM (Bureau International des Sociétés gérant les droits d'enregistrement et de reproduction mécanique), she supervises all issues relating to mechanical rights. Formerly employed by BIEM, she has been working at the heart of the evolution of the music market and the issues related to reproduction rights since 1991, as Economic Advisor, Business Affairs Coordinator before taking up the position of Head of the General Secretariat, as July 2013. She holds a Master of Advanced Studies in International Economics & Finance from the University of Paris I (Panthéon-Sorbonne).
Laure Margerard, Director of Mechanical Rights
Samuel Sangwa, Regional Director - Africa
Samuel Sangwa is CISAC's Regional Director for Africa, responsible for coordinating the activities of member societies in Africa, the promotion of laws relating to intellectual property in creative works and the development of an effective network of collective management societies.
 
Sangwa has over 10 years of experience in building cultural and creative industry capacities, private sector development, activating community business and international cooperation in the cultural sector. Prior to joining CISAC he worked as a consultant and coordinated projects with cultural institutions, international development agencies, development partners, government ministries and entities, local and decentralized bodies as well as Collective Management Organisations in Africa.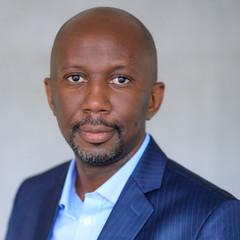 Samuel Sangwa, Regional Director - Africa
Benjamin Ng, Regional Director - Asia-Pacific
Benjamin Ng is the Regional Director for Asia-Pacific of the International Confederation of Societies of Authors and Composers (CISAC).  He is closely involved in the collective management of copyright and legislative lobbying in the region.
 
Prior to joining CISAC, Benjamin Ng was the Regional Counsel of IFPI's Asian Regional Office.  There, he supervised major civil litigation including cases initiated by record companies against Baidu, Yahoo! China and Xunlei.
 
Benjamin Ng holds an LL.B. and an LL.M. majoring in Information Technology and Intellectual Property Law at University of Hong Kong.  In addition, he received a Bachelor's degree with a joint major in Computer Science and Information System from the University of Waterloo.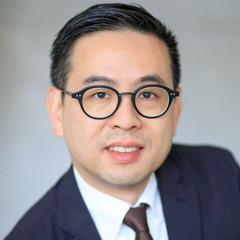 Benjamin Ng, Regional Director - Asia-Pacific
Mitko Chatalbashev, Regional Director - Europe
Mitko Chatalbashev has been Regional Director for Europe at CISAC and BIEM – the two international umbrella organisations for authors' societies based in Paris, since October 2003. At the CISAC/BIEM European regional office located in Budapest, Mr. Chatalbashev is mainly responsible for relations with CISAC/BIEM members from Central and Eastern Europe and Central Asia and the implementation of CISAC policies and assistance programs in this vast region, including the implementation of the CISAC Professional Rules and the related verification process.  
Mr. Chatalbashev studied Law at Sofia University he became a lawyer and member of the Sofia Bar, with special interests in copyright and human rights law. In 1995, he pursued a Private International Law specialisation in Spain with an emphasis on International Protection of Copyright and Related Rights. He has been a Lecturer on IP issues at the New Bulgarian University (2000 – 2002). From 2001 to 2003 Mr. Chatalbashev was the Chief Legal Adviser to the Bulgarian society of music authors and publishers "MUSICAUTOR".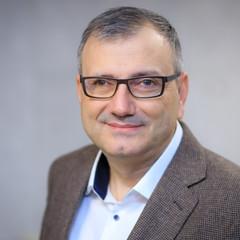 Mitko Chatalbashev, Regional Director - Europe
Rafael Fariñas, Regional Director - Latin America and the Caribbean
Jose Rafael Fariñas is a Venezuelan lawyer with a law PhD from the Universidad Central de Venezuela, specialized in authors' rights law. He is a visiting professor for the Master's program in copyright at the Universidad de los Andes in Mérida, Venezuela, as well as for the authors' and neighboring rights' intensive course at the Universidad de Buenos Aires in Argentina. He often speaks at conferences, seminars, national and international congresses on authors' rights and social networks.
Fariñas was Head of Legal and Director General of the Venezuelan Society of Authors and Composers (SACVEN), a CISAC Internal Auditor and CISAC Legal Committee member. For over 15 years, he has participated in contract negotiation processes with major radio and TV users as part of support missions to develop collective management organisations in Latin America.
He has published works on authors rights and neighboring rights, some of which are available in the intellectual property section here: www.ipclick.com.ve. These works are focused on the responsibility of people for the content they create, post and share on the internet, especially via digital platforms.
The Inter-America Institute of Authors Rights (IIDA) elected him as Vice President for Venezuela in 2016. Rafael was appointed by CISAC as Regional Director for Latin American and the Caribbean in 2018.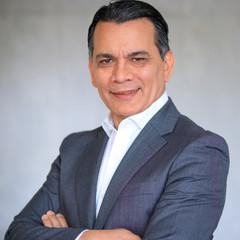 Rafael Fariñas, Regional Director - Latin America and the Caribbean