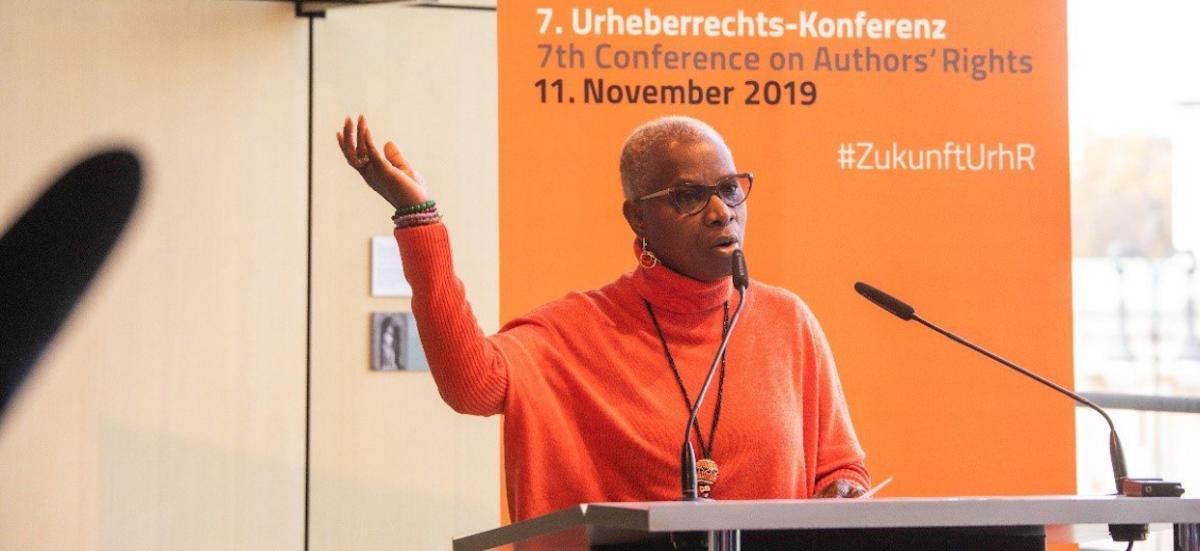 CISAC
"Policy makers, we look to you: copyright and authors' rights are not something that can be seen as a privilege. Artists work for those rights" - Singer/songwriter Angelique Kidjo 
Promoting a pro-creator global environment
CISAC's global policy and legal activities focus on promoting pro-creator legislation at international, regional and national levels across all artistic repertoires: music, audiovisual, drama, literature and visual arts. The importance of collective management is also highlighted as a key solution to efficiently protect creators' rights and ensure they receive the fair remuneration they deserve for all uses of their works.
CISAC takes part in international forums, regional consultations, and national discussions on authors' rights, copyright and collective management. CISAC also supports its members by commenting on pending legislation, coordinating global positions, advising on legal proceedings and developing contracts on technology matters. 
This work involves maintaining close relationships with international and regional organisations that shape the legal and economic environment in which creators work. These include global bodies such as WIPO, UNESCO, OECD and regional bodies such as OIF, UEMOA, OAPI and ARIPO in the African region.
Read more