CISAC President Jean-Michel Jarre addresses launch of ground-breaking study on creative industries in Italy
Summary
Economic study commissioned by CISAC member SIAE reinforces importance of cultural and creative industries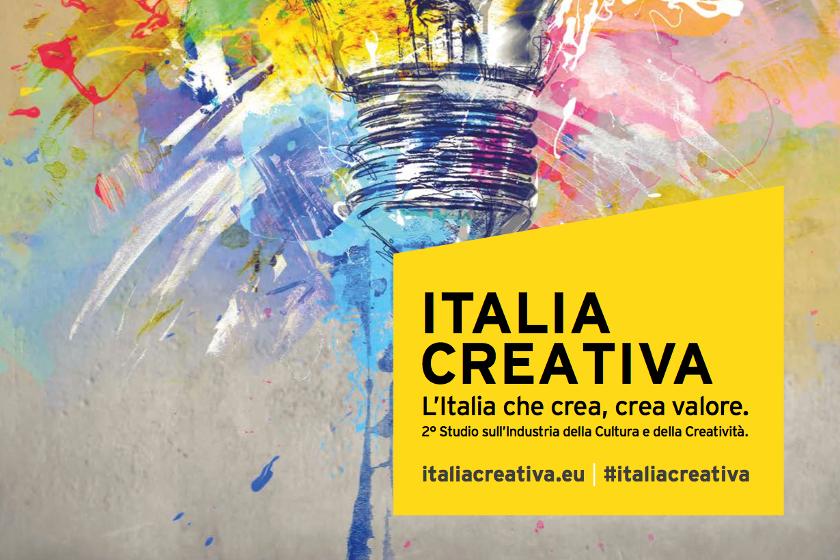 A new study showing the powerful economic and employment contributions of creative industries in Italy was published today at an event attended by Minister of Culture and Tourism Dario Franceschini, as well as creative and cultural industry leaders. The study was commissioned by authors' society SIAE and prepared by EY. It follows from the global study on the creative industries, "Cultural Times", published by CISAC at UNESCO in December 2015. 
Italia Creativa has identified that the creative and cultural industries are the third largest employer in Italy; larger than food, automobile, real estate and luxury goods. The study reinforces the data presented in "Cultural Times – The First Global Map of Cultural and Creative Industries", prepared by EY and commissioned by CISAC. It finds that the creative sector is an engine of economic activity throughout the world, worth US$2,250 billion to the global economy and employing 30 million jobs. 
CISAC President Jean-Michel Jarre delivered a statement during the launch of Italia Creativa, and declared,
For many years, we have known that our economic growth in the future will not come from manufacturing or traditional industries, but from knowledge and creativity. But now, we also have comprehensive studies – domestic and global studies – spread across multiple sectors and territories, to prove it. These studies translate the forecasts into hard evidence and data. This data shows a truly impressive picture. Not only of what our creative sectors have achieved, but also what they can go on to achieve if the right environment is provided for them in the future."
Jarre underscored the importance of creators around the globe, who "are the engine of this success. Their works are driving the growth of the digital world." The Italia Creativa and Cultural Times studies are about "building more success" in order to unlock the potential of creative and cultural industries.
Jarre called policy makers to address the problem of "transfer of value" in the digital market, where the enormous value generated from the use of creative works is captured by intermediaries and not shared with the creators.  The European Union is currently discussing this issue under a new proposed Copyright Directive.  
A letter signed by 23 cultural and creative organisations calling for support to defend the cultural and creative industries in Italian and European legislation was also addressed to the President, Ministers and Parliament of Italy during the Italia Creativa launch. The letter urged support defending the industry against piracy as well as protecting the rights of creators in light of the proposed Copyright Directive.
Jean-Michel Jarre's comments also appeared in a commentary published today in the Italian newspaper La Stampa.  He reinforced the need to protect the rights and promote the interests of authors of all repertoires both in Italy as well as throughout the world. This article can be viewed here. 
To read the full statement of CISAC President Jean-Michel Jarre, please click here.
To read the complete Italia Creativa study, please click here.