The CISAC community pays tribute to outgoing CISAC President Jean-Michel Jarre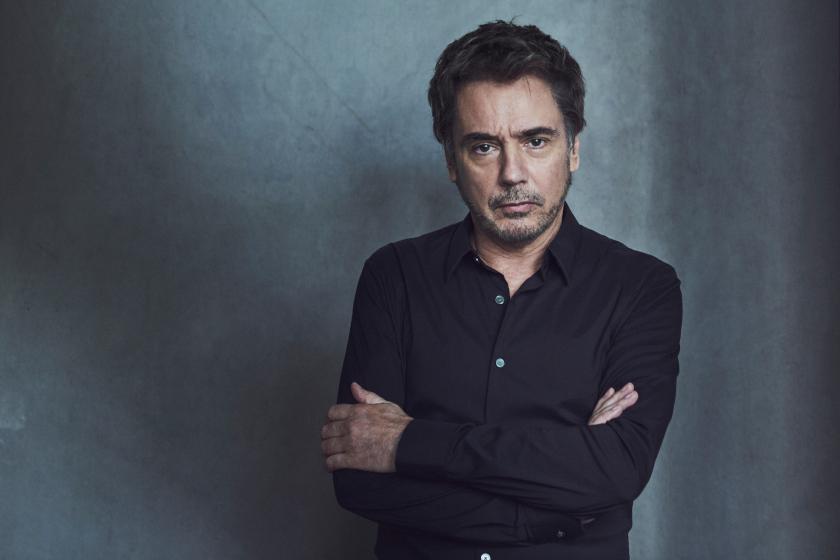 Photo ©: Peter Lindbergh
May 28th, 2020 - Jean-Michel Jarre is stepping down as President of CISAC after seven years as the voice of the CISAC community worldwide.  CISAC Director-General Gadi Oron paid this tribute to Jean-Michel Jarre during a speech at the virtual General Assembly on May 28th.
"Jean-Michel's global influence and achievements as President of CISAC over the last seven years have been immense. He has championed the interests of creators across all the repertoires CISAC represents. He played a huge role in the successful campaign for the adoption of the EU copyright directive.  His interventions in Europe helped deliver a directive that reset the balance between creators and digital platforms.  Jean-Michel led CISAC missions to UN institutions and other international agencies around the world.  He also gave invaluable support to creators and societies in the less developed markets, especially in Africa. Without a doubt, he has been the pre-eminent global voice of creators who made a tangible difference to the environment in which they work."
Speaking to at his last CISAC General Assembly as President, Jean-Michel Jarre commented:
"I am proud today to note and celebrate the work achieved by CISAC during my last seven years as President.  Supported by the entire organisation, I strived to defend and promote the value of creativity and the rights of creators across the world.  With Gadi and everybody at CISAC, we have campaigned together. From the value gap to fair remuneration, from the resale right for visual artists, to fair rights for audiovisual creators.  And now, in this new crisis, we have to help our sector, not only to survive, but to get the decent living it deserves, in the near future. We have a window in the coming months, to invent a new economy for our creative sectors in this digital era - otherwise, we can say goodbye to much of it! Each and every one of you should be assured that this continues to be my battle: the battle for us to be heard and to have our relationship evolve positively with the giants of the Internet."
We are releasing previously unreleased photos as a homage to the long road the CISAC community had with former President Jean-Michel Jarre. The gallery can be viewed here.