CISAC and FESPACO sign partnership agreement during 50th anniversary of African film festival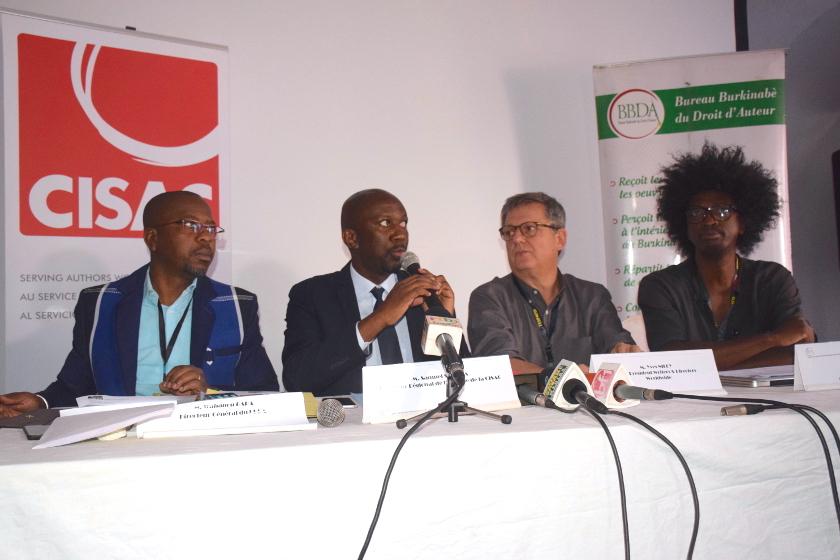 CISAC, Writers & Directors Worldwide, APASER and PACSA are joined by BBDA and ONDA to raise awareness about copyright during FESPACO. 
Photo ©: CISAC
Efforts to add partnerships, educate creators and ultimately increase collections throughout Africa continued on February 26th during the 50th anniversary of the FESPACO film festival. 
The festival, which was founded in 1969, takes place every two years in Ouagadougou, Burkina Faso. Overall African collections show significant potential in the long run, having grown 11.4% year on year according to the 2018 CISAC Global Collections Report. However, more can be done and is being done through the increasing amount of partnerships on the continent.
The workshop titled "Authors' Rights Day: Authors' rights in the audiovisual ecosystem" came to the festival this year as a joint effort among CISAC, Writers & Directors Worldwide, APASER, PACSA as well as member societies BBDA and ONDA. The full-day event increased awareness about the importance of copyright for audiovisual authors and in driving sustainable jobs and promote socio-economic development across Africa.
CISAC and FESPACO have agreed to further collaborate to help make societies more capable in managing audiovisual rights, raise awareness on the economic potential of audiovisual industries and campaign for equitable remuneration for audiovisual creators.