Global Collections Report 2022
Introduction
The Global Collections Report is the CISAC's annual statistical overview of authors' societies global collections on behalf of creators. The Report provides comprehensive detailed analysis of collections by repertoire, region and income stream. It also analyses the trends and the key drivers behind them. The Report is  compiled based on the exclusive data reported to CISAC by its 228 member societies in 119 countries.
Download links: Full Report, Key figures, Music Collections Highlights at a Glance, Forewords, 2021 Market Analysis and Societies case studies.
Contents
Global collections returned to growth in 2021, increasing by +5.8% to reach €9.58bn and reversing the previous year's decline due to the pandemic. Digital collections grew +27.9% to €3.1bn driven by organic growth in streaming, rising music and subscription video on demand (SVOD) subscriptions, and deals with digital platforms. Broadcast, the top income source for creators, was down -1.5% while Live and Public Performance saw declines of -0.7% due to continued lockdown restrictions on concerts, exhibitions,and live entertainment.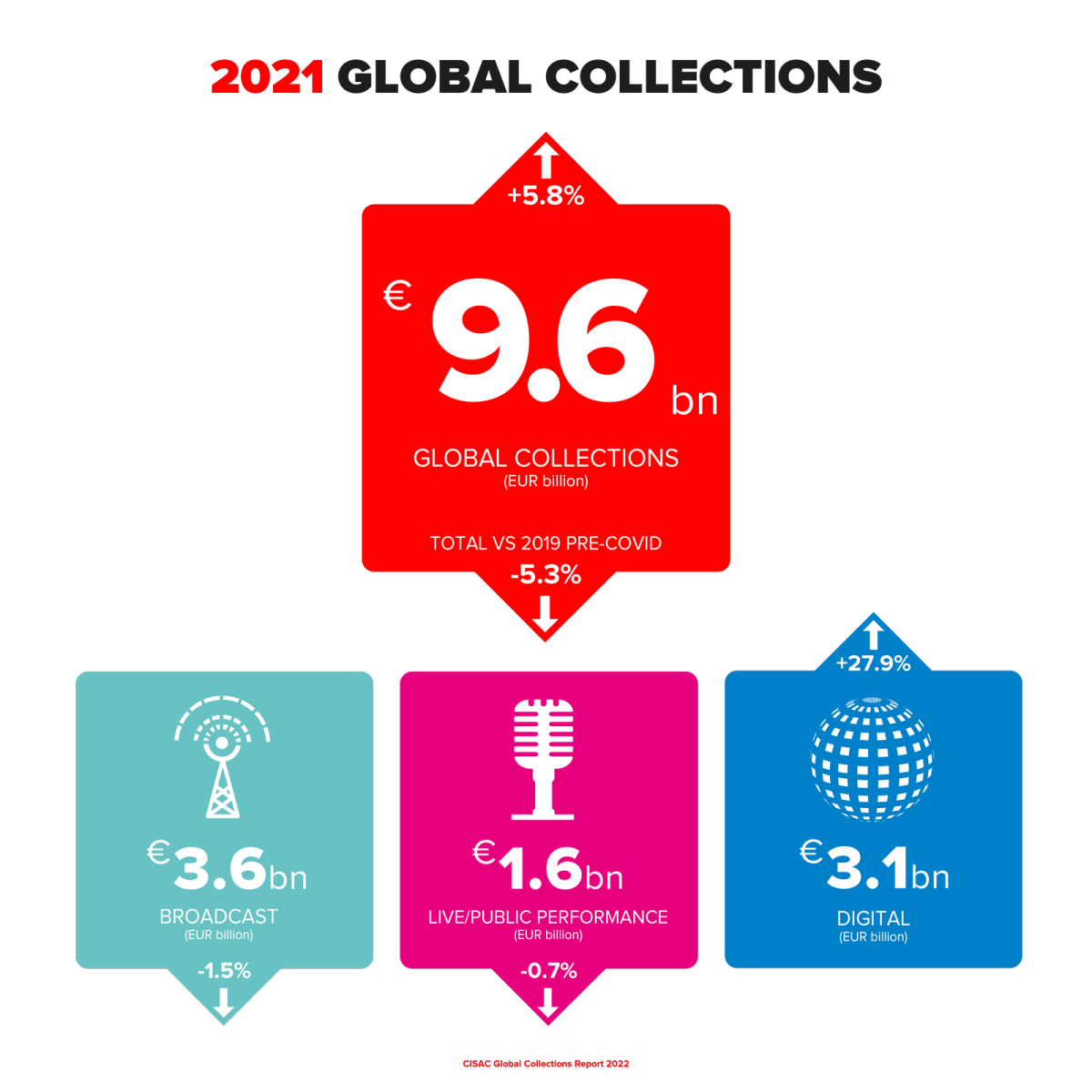 Of the five repertoires, only music saw collections growth in 2021. Music grew +7.2% to €8.483m. Non-music repertoires registered declines for 2021. The Dramatic repertoire suffered a -13.8% drop, reaching less than half its pre-pandemic level.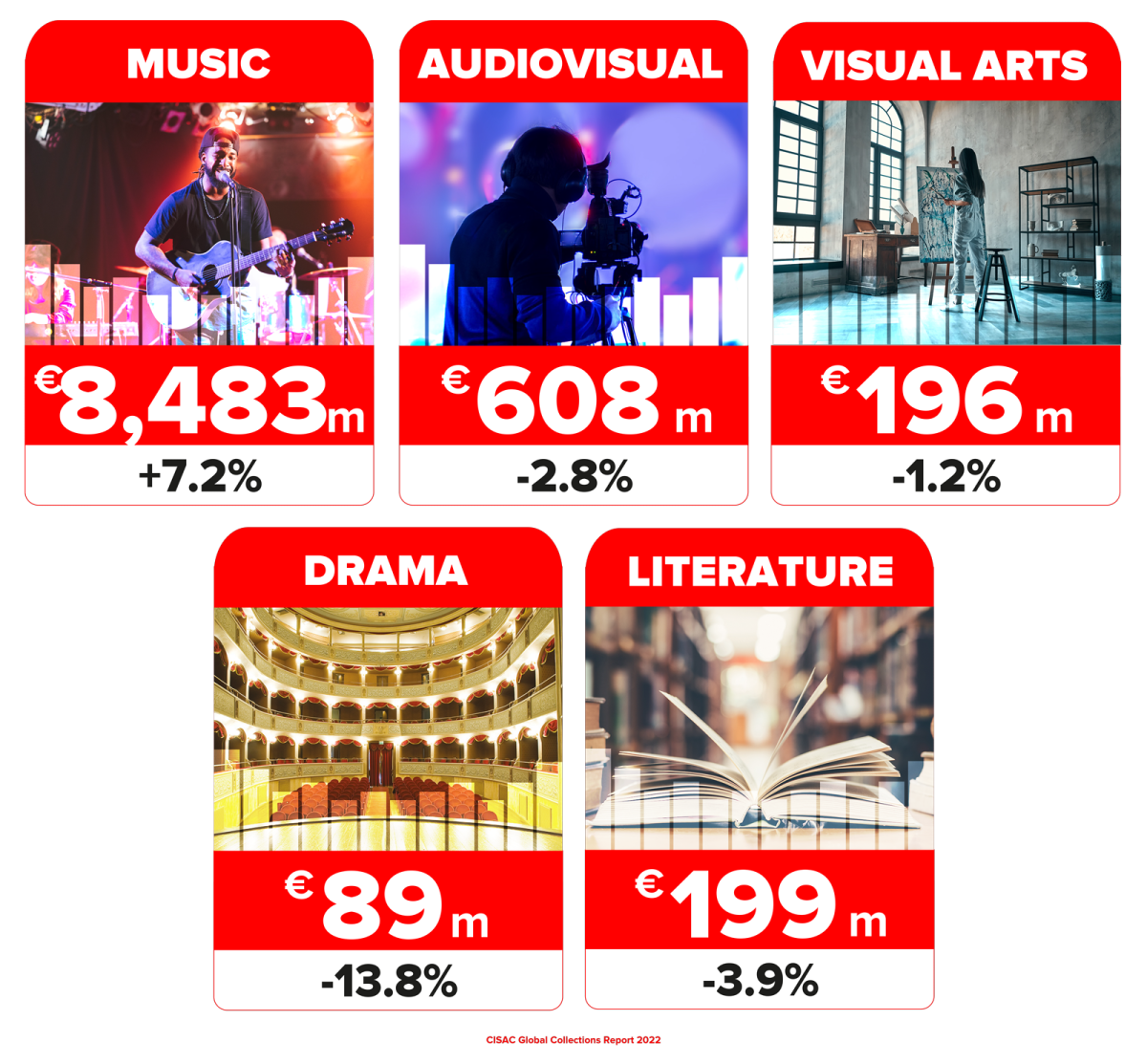 Europe, Canada/USA and Asia Pacific, the largest three regions, returned to growth in 2021. Latin America saw a decline of -2.6%, particularly impacted by the pandemic.
CISAC members worldwide provide value and service for their members. The Global Collections Report includes case studies examining initiatives in technology, licensing, lobbying, sustainability, and improvements to member services.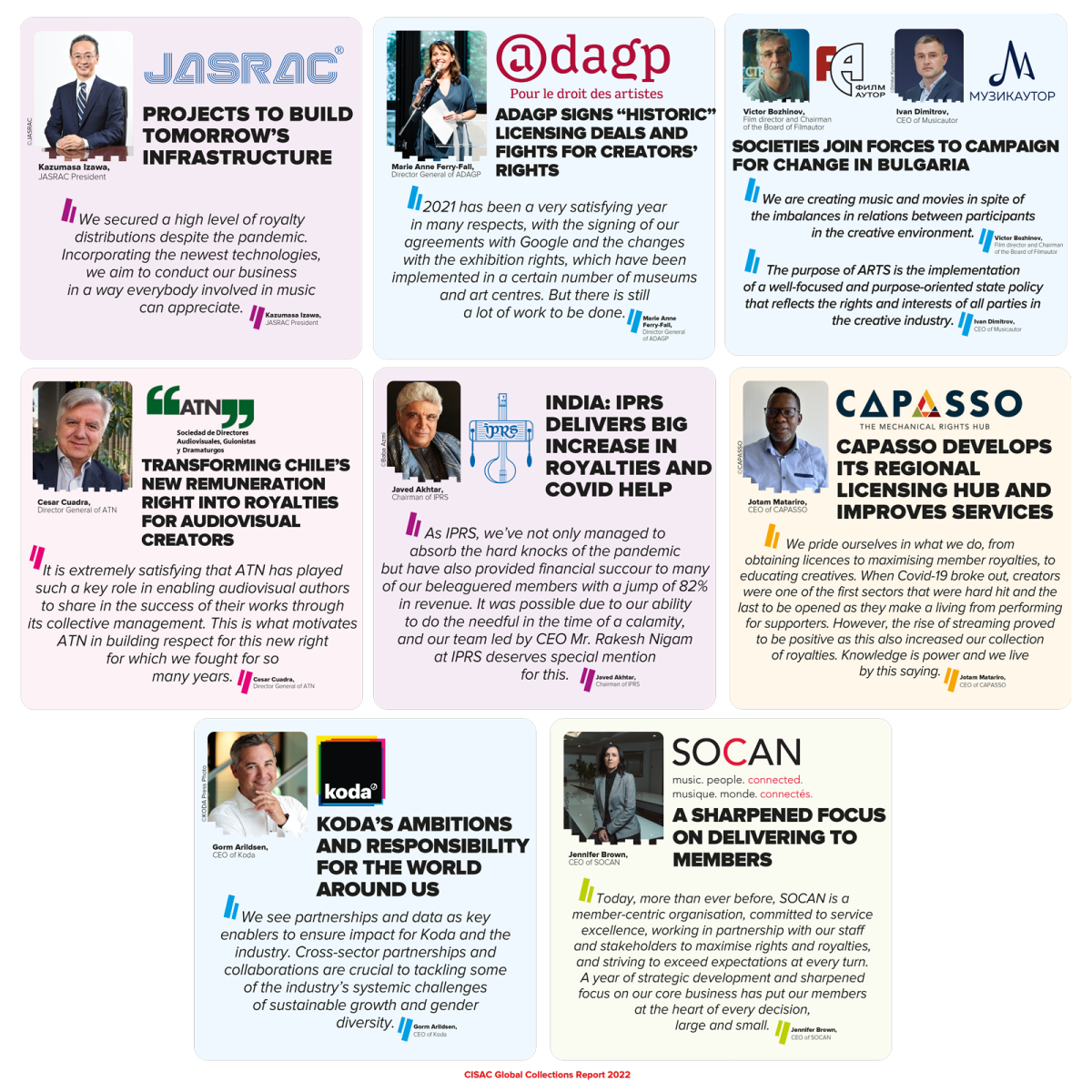 After more than two years of losses, creators' royalties are on the path to recovery to their pre-pandemic levels. The pandemic transformed major income streams for creators, Digital, Broadcast and Live/Public Performance. The 2022 Global Collections Report provides a market analysis on the road to recovery for these key collections streams.
It gives me great pleasure to introduce our new Global Collections Report. Once again our Report gives a unique overview of creators' royalty collections for all repertoires, based on exclusive data coming from CISAC's 228 member societies across the world. The good news is that royalties collected by CISAC members are back to growth. Collections in 2021 rose 5.8% to EUR9.6bn, restoring our sector's pre-COVID upward year-by-year trend.

After the 10% fall experienced in 2020, our societies' return to growth last year is an impressive achievement. Bearing in mind that income from live concerts and public venues was largely non-existent, the acceleration of digital licensing by many of our members to offset the decline in other areas is a real success story. The recovery is only half done, though. There is, without a doubt, much more room for growth, and to achieve that, we need to bring more value to creative works in the digital market and promote a fairer ecosystem for creators.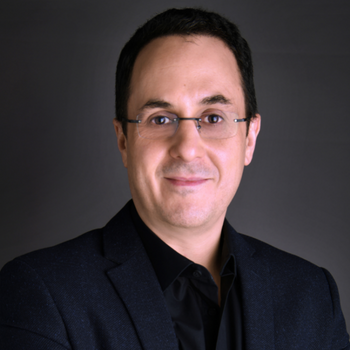 Gadi Oron, CISAC Director General
©Gilles Dacquin