MÜST Songwriting Camps, supported by CISAC, returns this October to Taipei
Summary
Registration is open until July 29th for initiative helping new creators navigate music business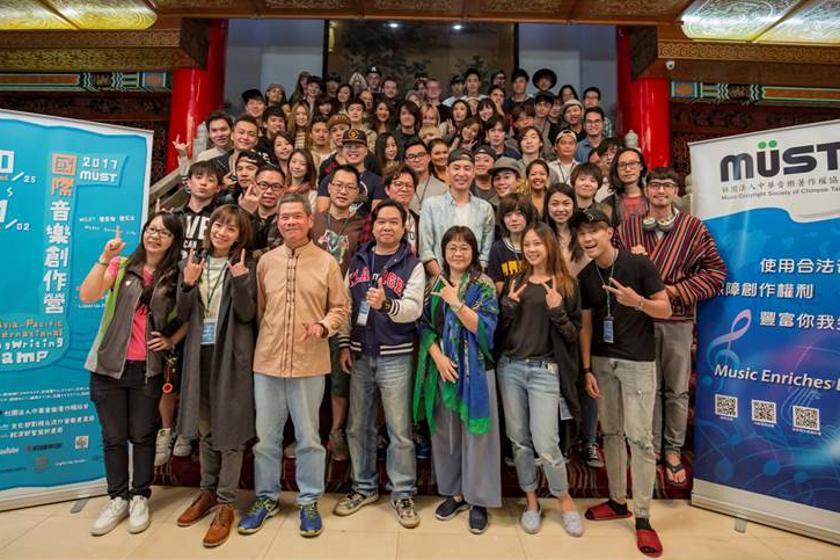 Photo ©: MÜST
The 2018 MÜST Songwriting Camp will take place October 15th to 23rd in Taipei. Organised by Music Copyright Society of Chinese Taipei (MÜST) with support from CISAC, the camp draws songwriters from around the world to work together and produce music works in one location while learning about developing their careers in music. 
Songwriting Camps, an independent non-profit initiative that provides a neutral independent platform for emerging writers to embrace creativity, fosters new relationships in songwriting and educating about rights management. It is the opportunity for new generations of songwriters to become aware about rights and fair remuneration as well as the work of the International Council of Music Authors (CIAM). CIAM is the CISAC creators' council dedicated to advancing the rights of music creators worldwide.
Registration is open until July 29th to apply for an opportunity to join the camp to be held at the Grand Hotel Taipei. All applicants will be processed on a qualification selection basis, based on the applicant's specialisation. The final list will be announced on the website and Facebook Page of MÜST. Interested applicants can apply on MÜST's website.
The 2017 MÜST Songwriting Camp produced 67 works of music with 70 music writers from 13 regions of the world.