Copyright buyouts to unite the world's music creators at CIAM General Assembly in Budapest
Summary
CIAM, global voice for music creators and affiliate council of CISAC, examines the impact on authors' rights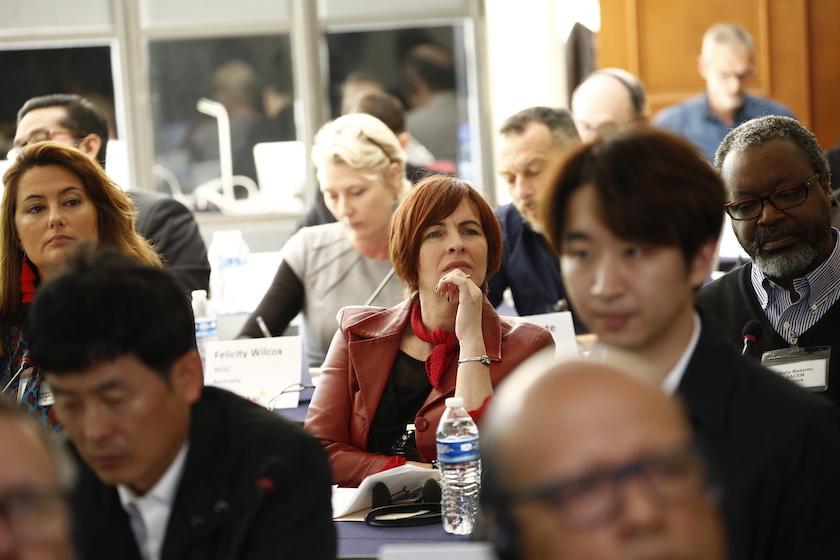 Photo ©: CISAC
24 October 2019 - The rise of video-on-demand services offering films and TV series around the globe has led to the growing practice of 100% buyouts, where music creators sell their rights to a piece of music in exchange for a lump sum from audiovisual content-producing VOD platforms. 
This phenomenon first emerged in the United States and has since spread to Latin America, India and across the globe. It is also spreading to Europe, in spite of national laws which protect authors against buyout practices. 
How is the music industry adjusting? How does this impact the livelihoods of music creators? What opportunities and challenges are emerging due to these buyouts offered by VOD services? These questions are among an array of important issues drawing music leaders from Africa, Asia-Pacific, Europe, South and North America to Budapest on October 30th and 31st for the annual International Council of Music Creators (CIAM) General Assembly.
The 2019 CIAM General Assembly will be keynoted by UBC CEO and CISAC Board Chair Marcelo Castello Branco. Presentations will include those by CISAC Director General Gadi Oron and Carolyn Javier of Netflix. The challenges facing screen composers and Eastern European music creators will also be a focus. 
Hosted by Hungary's authors rights society Artisjus, the CIAM GA is the leading global conference that examines the major issues affecting creators of music today. Founded in 1966 to protect the rights and assert the cultural aspirations of music creators, CIAM is the music creators' council of the International Confederation of Societies of Authors and Composers (CISAC). CISAC is the world's leading network of author's societies.
Composer, songwriter and CIAM President Eddie Schwartz said: "I am very excited to be with my fellow music creators and colleagues from all over the globe in Budapest later this month. There is a great deal for us to share with each other, to learn from each other, and to organise together a global strategy to address the issues we continue to face going into 2020."
Artisjus Director General András Szinger said: "We are proud to be the host of this significant event and we're looking forward to welcoming all the participants to Budapest. As Artisjus' motto says: Songwriters first – for two reasons: music creators are the top priority to us as they represent the first link of the music industry's value chain. As a CMO we are committed to play an active role ensuring our members to be knowledgeable and confident about their rights and opportunities. This kind of commitment is vital, especially in such a small market as the Hungarian."