CISAC President Jean-Michel Jarre speaks at UNESCO, calling for global legislation to ensure digital platforms pay creators fairly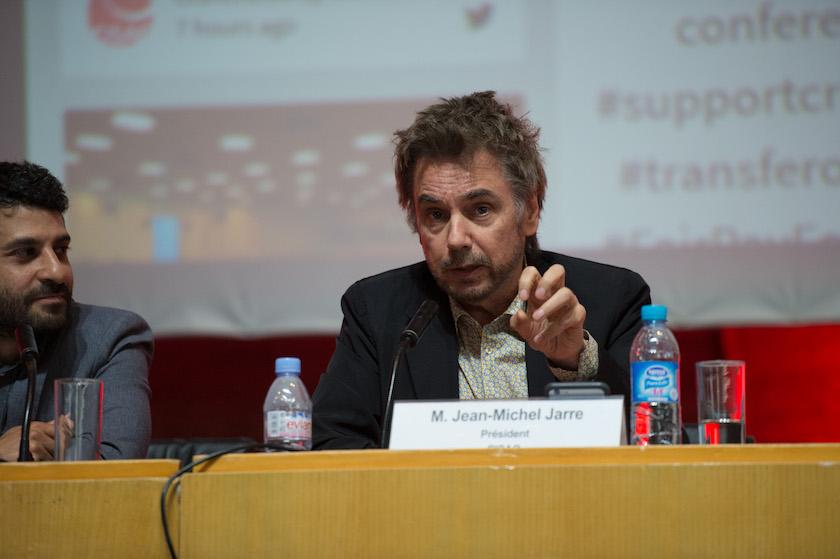 Photo ©: Aurélien Mahot
Paris, 13th June, 2017 – Legislation at an international level is needed to ensure a fair digital market for creators. This was the message delivered by electronic music pioneer Jean-Michel Jarre, who is also President of global creators' organisation CISAC.
The statement was delivered at an event on "Fairly remunerating creators in the digital environment", held at UNESCO's headquarters in Paris. For a commentary based on Jean-Michel Jarre's UNESCO comments, see here.
Jarre supported the copyright proposal put forward by the European Commission in September 2016 and currently under discussion in the European Parliament. He welcomed the engagement of UNESCO in the global debate on the issue, and highlighted the need for urgent changes to the framework protecting creators in the digital market.
"For the first time in two decades, the music industry is growing again. This is good news. Yet creators are still not seeing a fair return for their work and the main reason for that is the problem known as the transfer of value".
For further information on the UNESCO conference: http://www.cisac.org/Newsroom/Articles/CISAC- works-with-UNESCO-to-explore-ways-of-addressing-the-transfer-of-value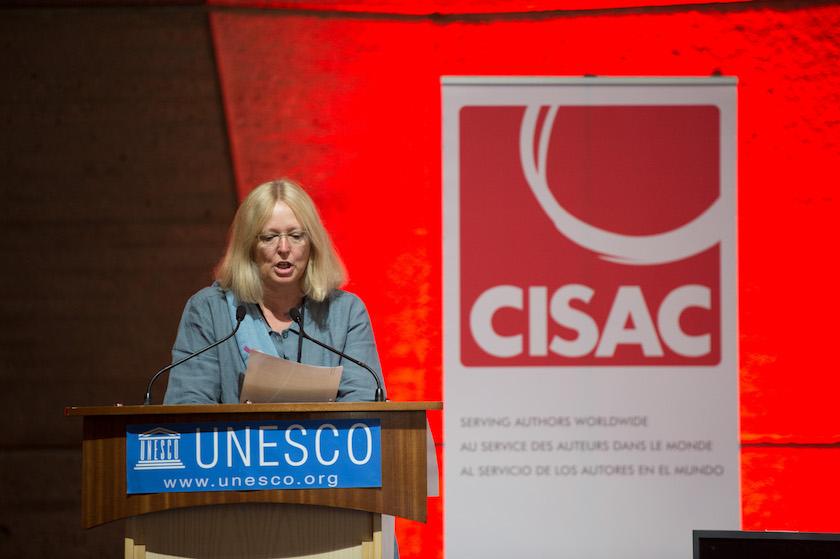 Director of the UNESCO Division for Heritage and the UNESCO World Heritage Centre Mechtild Rössler opens the conference.
Photo ©: Aurélien Mahot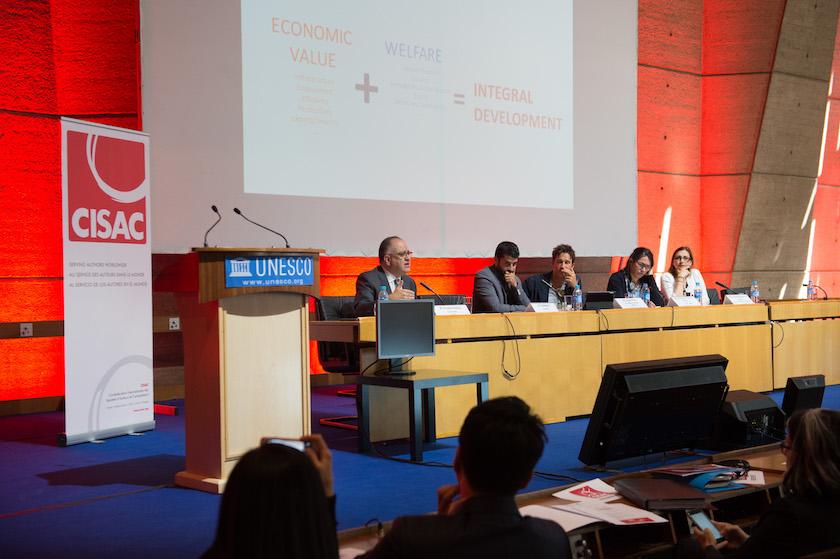 Photo ©: Aurélien Mahot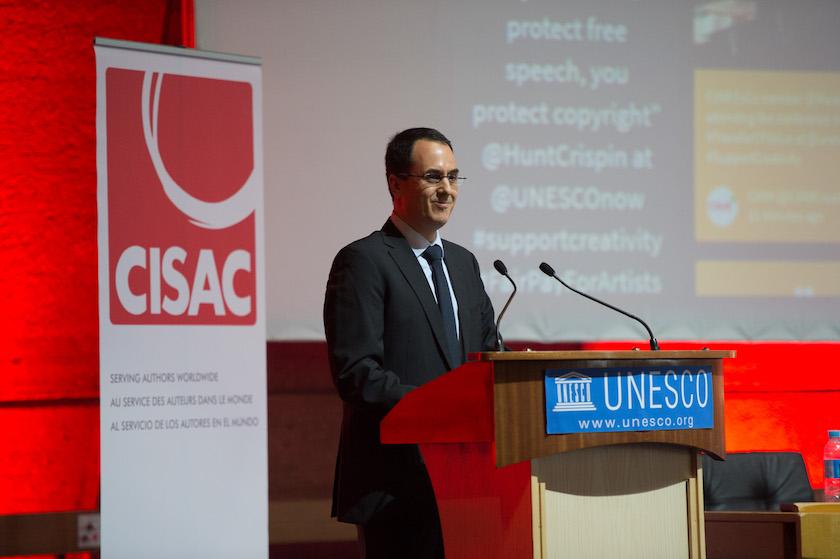 CISAC Director General Gadi Oron calls on the legislators to fix the transfer of value in the digital market. Photo ©: Aurélien Mahot