BIEM and CISAC join forces to benefit creators and publishers globally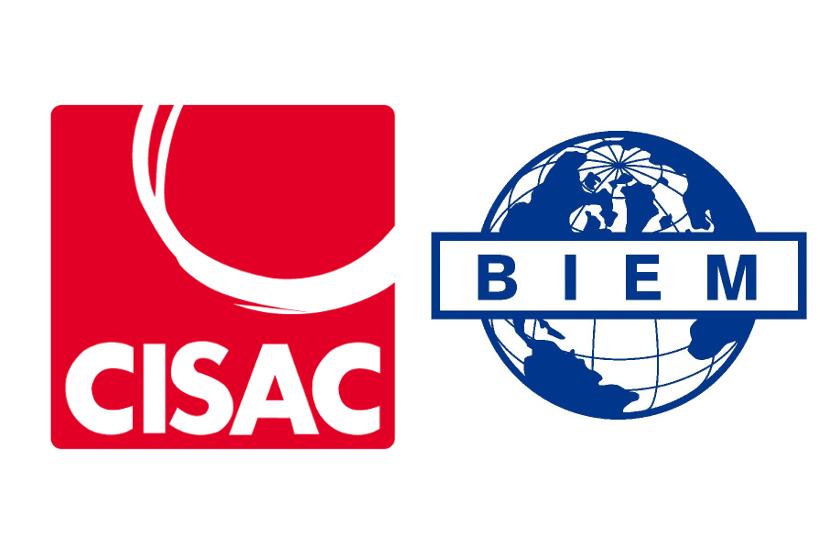 Paris, September 14th, 2018– CISAC, the International Confederation of Societies of Authors and Composers (CISAC) and BIEM, the international organisation representing mechanical rights societies, have announced a closer convergence across their operations. 
The move, approved by the Boards and Assemblies of both organisations, will achieve increased efficiencies and synergies between the two organisations and deliver cost savings to the global membership of both CISAC and BIEM.
BIEM represents 53 mechanical rights societies from 54 countries, with members licensing users for the majority of the world's musical repertoire. Formed in 1929, BIEM is the international organisation representing mechanical rights societies, which license the reproduction of songs (including musical, literary and dramatic works). The organisation plays a unique role in relation to the other international organisations enabling its members to discuss the tariffs and conditions applicable to music users. 
CISAC represents 238 authors' societies in 121 countries and through its membership, it is the voice of over 4 million creators from all geographic regions and artistic repertoires including music, audiovisual, drama, literature and visual arts. Formed in 1926, CISAC protects the rights and promotes the interests of creators worldwide and helps ensure that royalties flow to authors for the use of their works anywhere in the world.
Following the convergence, BIEM will maintain its independent legal entity and membership structure but will effectively be operated with services provided by CISAC.  
The move will improve collaboration and increase efficiencies in the work of the two organisations while maintaining their separate goals. BIEM will maintain its General Assembly, Management Committee and its own membership. 
Educational, research and market research projects will be merged along with administrative functions.  
The new relationship between CISAC and BIEM has been established through a Mandate and Service Agreement that were signed in June 2018.
BIEM President/Gérant Georg Oeller says: "With this agreement, I am convinced that working with Gadi Oron and the CISAC team will bring a new dimension and new opportunities to BIEM and its member societies. While BIEM's mission remains unchanged, this move will drive further efficiencies in response to the changing shape of the music market". 
CISAC Director General Gadi Oron said: "Given the changes in the music industry landscape, the new relationship between CISAC and BIEM is a logical and cost-effective move for both organisations' members.  It better positions the two organisations in serving and providing value to their member societies".