Yvonne Chaka Chaka in UNESCO report: "value culture with actions, not words"
Summary
CISAC's Vice-President calls for investment and support for creators in UNESCO Global Report Re|Shaping Policies for Creativity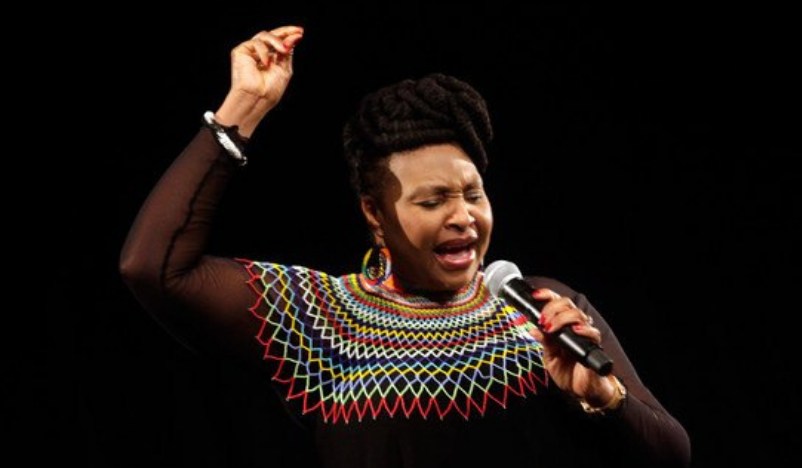 ©Chaka Chaka Promotions
Yvonne Chaka Chaka, CISAC Vice-President and one of the most influential singer-songwriters, has made an impassioned call for fair play for creators to support recovery from the COVID-19 pandemic. Her call for more investment, stronger digital rights, better education and tougher copyright enforcement, is published in UNESCO's "Shaping Culture" report on February 8th 2022.
The UNESCO flagship publication, Re|Shaping Policies for Creativity – Addressing culture as a global public good, the only one of its kind globally, offers insightful new data that shed light on emerging trends at a global level, with policy recommendations to foster creative ecosystems that contribute to a sustainable world by 2030 and beyond.
The text of Yvonne Chaka Chaka's article appears below:
I am fortunate to have enjoyed an amazing career as a singer-songwriter. It is joyous to feel how my music has entertained and inspired communities of people around the world. However, I want to be more than an artist.

My success has given me a platform to help empower others – those who have the talent and drive to make a living from their art, but who are disenfranchised by a system that does not play fair, or pay fair, with their work. 

Music and entertainment are a business. Of course, the business is awash with stories of the rich, the famous and the powerful. However, this is not what matters to me. Far more important is unlocking the talent of the next generation: the young aspiring creators who do not have the freedom of opportunity or the knowledge of their rights to succeed.

Creators live an incredibly fragile life, as the COVID crisis has shown. Vast numbers have lost their livelihood – their houses, their cars and the ability to feed their families. Lockdowns have been especially brutal for people who rely on live concerts and public entertainment for their livelihoods. Female creators have been disproportionately affected too, thereby setting back the mission for gender equality. 

As we attempt to chart the way to recovery, those who shape the environment for artists and creators – producers, broadcasters, digital services, government policymakers and others – are now in the spotlight. This is the time for valuing culture with actions, not words. It is a time for investment in young creators; strong rights for the digital world; education so that creators understand their rights; and tougher enforcement of rights by governments who often turn a blind eye to copyright issues. 

Fair chance; fair play; fair pay. That is the call to action. 

Culture is the wealth creator for future generations. This is especially true in Africa, one of the regions with the greatest music talent. As COVID demonstrated, Africa also has one of the most fragile cultural sectors. That is why I am dedicated to my work in roles such as Vice-President of the International Confederation of Societies of Authors and Composers and the founder of the all-female 'Woman Radio' project in South Africa. 

I am convinced that this report opens up many avenues that can truly influence the lives of creators everywhere.