Women@CISAC participates in Music Equality Alliance meeting in London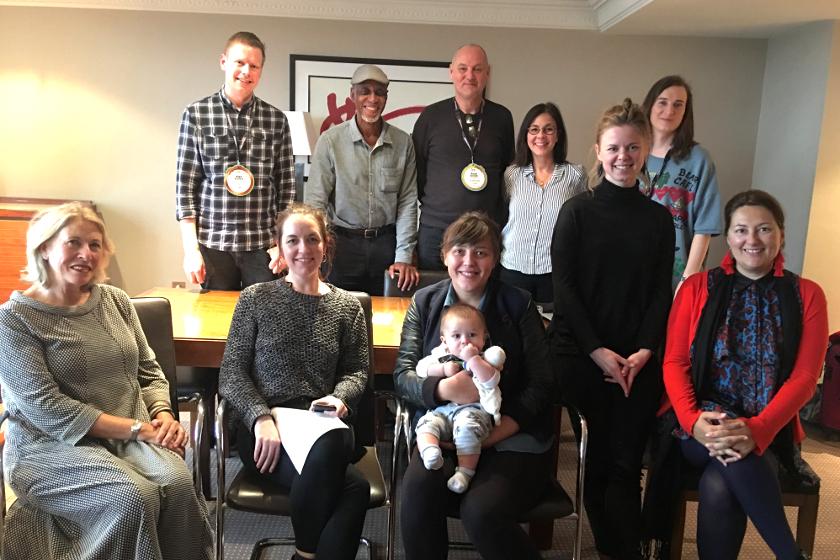 Women@CISAC participates in the Music Equality Alliance meeting after being invited during Eurosonic.
Photo ©: Natalia Vergara
The music industry in Europe has stepped up efforts to bring equality to the sector. On March 6th, the non-profit Music Equality Alliance met at the International Live Music Conference in London. It launched earlier this year at Eurosonic in the Netherlands.
Women@CISAC was invited to join the alliance's meeting, which also included festivals, agents, Eurosonic, CIAM, ECSA, AMCE, Keychange, PRS Foundation and UK Music. Women@CISAC is an initiative of female creators and society executives from around the world that is designed to raise awareness about the need for better diversity within collective management organisations as well as more support for women creators that seek a livelihood from their work.
The Music Equality Alliance will work to advance equality and create equal opportunities throughout the music industry in Europe. It will eventually encompass diversity efforts, though will focus on gender, on and off-stage, at the start.
The Alliance will pursue several objectives. It will be identifying and connecting regional and national organisations working on gender equality; consolidate research and information; provide organisations a pan-European network to support and share ideas made in other regions; and to form a diverse board of individuals to steer the alliance and its agenda.