Women@CISAC advocates for greater gender equality at MaMA Festival in Paris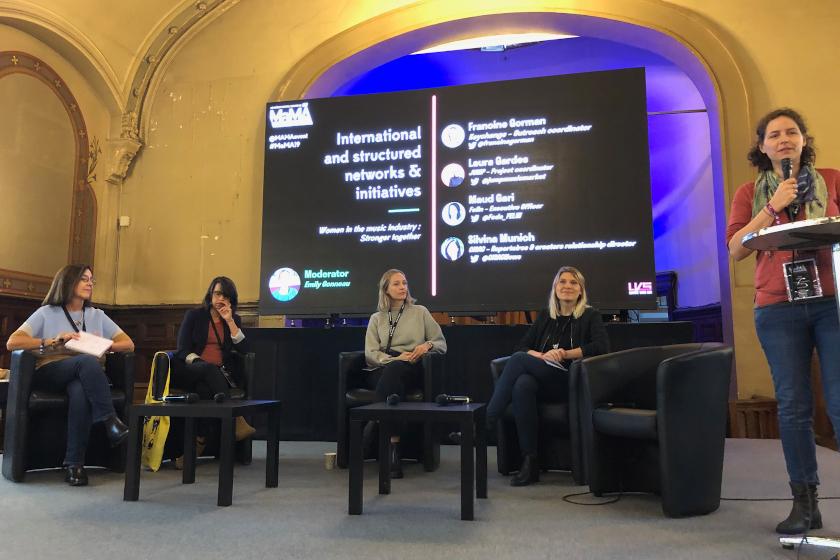 Women@CISAC takes part in "What's next" to explore how to push efforts to improve gender equality forward in the music sector.
Photo ©: Emmanuel Legrand
The annual MaMA Festival & Convention is one of the leading industry events for music professionals from France and around the globe. This year in Paris, the festival's organisers recognised CISAC's role in seeking to improve equality in the music sector by inviting Women@CISAC to participate in the conference. 
Women@CISAC participated in "What's next", which explored efforts to solve the pressing problem of underrepresentation of women. These discussions sought to identify how the music sector can take today's foundations of gender equality research and activities to create actionable change across local, regional and international levels. 
Represented by CISAC Repertoires and Creators Relations Director Silvina Munich, Women@CISAC joined discussions on international and structured networks and initiatives on October 17th. Munich detailed how the Confederation is working to establish guidelines and best practices on gender equality for its society network. It has recently completed a survey that examines several key areas, including board composition within collective management organisations and representation of women authors among a society's membership. 
The survey results will be presented at the first Women@CISAC congress held on November 4th and 5th in Lisbon.