Video on demand and improving database efficiencies at heart of CTDLV discussions in Tbilisi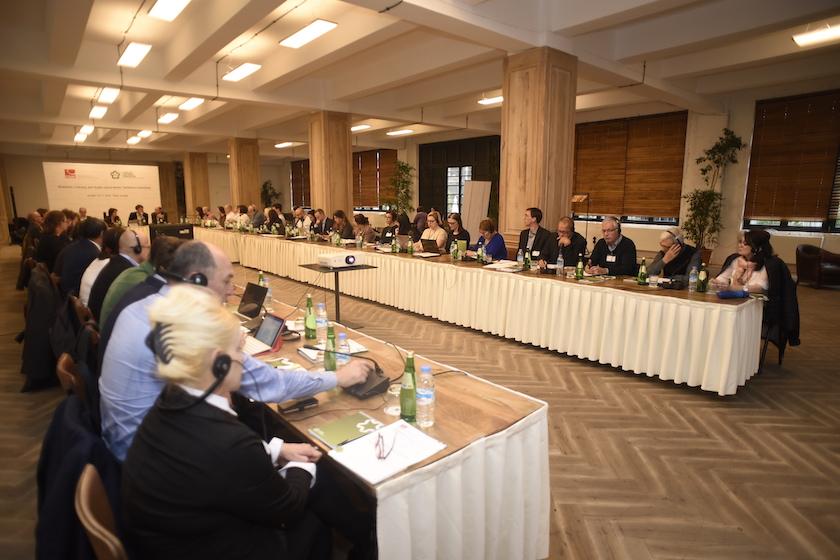 The CTDLV committee met in Georgia to review common tools used by CISAC members as well as, this year, learn more about video on demand (VOD).
Photo ©: GCA
Coming together October 16th and 17th in Tbilisi, Georgia, the CISAC Dramatic, Literary and Audiovisual Works Technical (CTDLV) Committee helps societies share information related to the DLV repertoires as well as to improve efficiencies in data exchanges among these societies. 
The CISAC committee is an opportunity to discuss implementation of the common tools developed by CISAC members. It is also a platform to learn about key developments in the different areas of these markets. At this year's meeting, a specific emphasis was placed on video on demand (VOD).
See the photo gallery.
According to insight from FutureSource, VOD is expected to triple between 2014 and 2022. FutureSource explained that pay TV is expected to shrink with subscription video on demand (SVoD) and TVoD anticipated to gain share between 2017 and 2021. Content spend among the platforms have also been increasing and diversifying, including more "direct to video" content. Nevertheless, local, traditional broadcasters still play key roles in production and distribution despite increased competition. A panel followed the presentation, highlighting the difficulties experienced by CMOs in certain countries.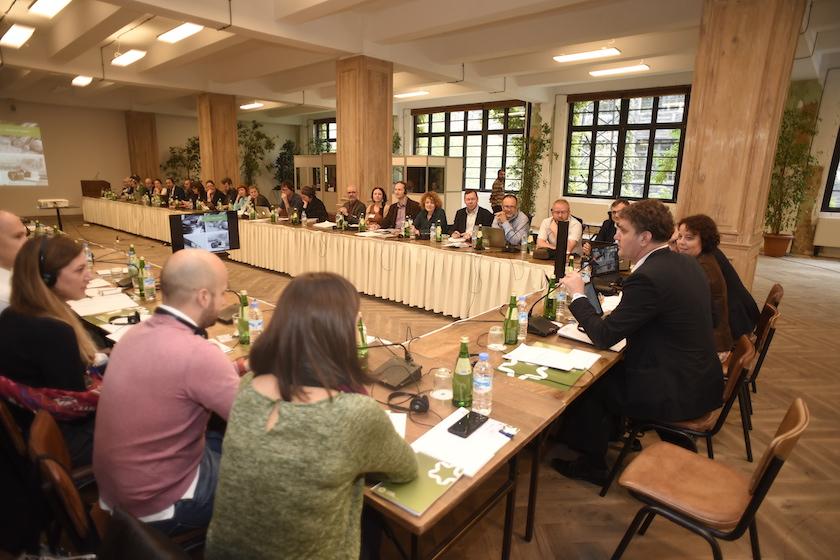 The CTDLV committee also treats technical areas including a variety of industry identifiers (i.e., ISAN, ISTC, ISNI, IPX).
Photo ©: GCA
Improving efficiencies in the management of audiovisual rights is a constant topic of the CTDLV. In addition to the various formats to facilitate data exchange between societies, the new IDA matching project seeks to benefit from the global centralized database to match usage reports and to improve societies' services to authors, particularly since the amount of data to be processed continues to increase in today's era. A training session for Central and Eastern European countries was also given in Tbilisi during the CTDLV meeting.
Public lending of books in the Netherlands was also explored. Despite declining in numerous territories, LIRA has reached a public lending agreement with libraries, literary publishers, Pictoright and the Ministry of Education, Culture & Science. As a result, more e-books of Dutch works will be available in public libraries, providing guaranteed remuneration for authors that would be collected and distributed through LIRA and Pictoright.
The CTDLV also received updates about rights in Georgia as well as the Central and Eastern Europe region in general. It also expressed strong support for FILMAUTOR's efforts in establishing a proper private copying system in Bulgaria.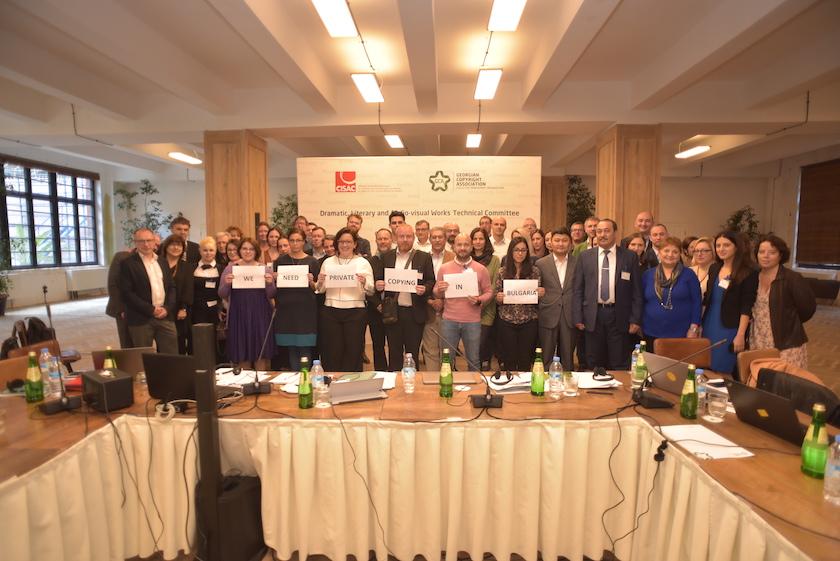 The CTDLV supports FILMAUTOR in its efforts to bring a working private copying system to Bulgaria.
Photo ©: GCA
Additionally, SAA presented to the committee the European developments for audiovisual societies about the Copyright Directive, which is entering trilogue negotiations, as well as the adoption by European Parliament of the Audiovisual Media Service Directive. This established a 30% European content quota for VOD catalogues. 
Finally, the committee focused on technical concerns about creating a common distribution format for dramatic representations as well as updates on industry identifiers (i.e., ISAN, ISTC, ISNI, IPX) CISAC societies are involved in.
Georgia television covered the CTDLV meeting with two news reports, which can be watched below: