Ukraine creators send message of thanks to the CISAC community for €1.4 million fund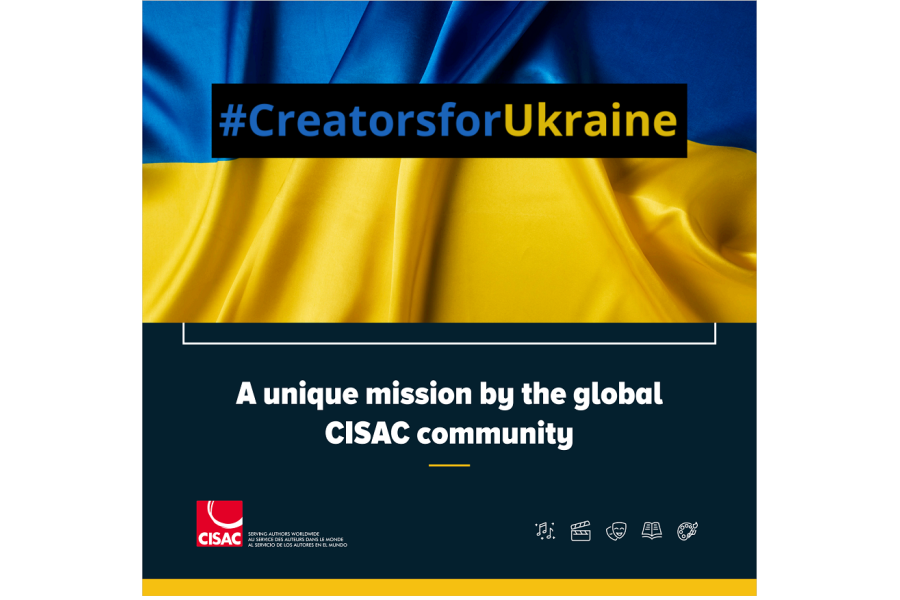 In two powerful videos played directly to the CISAC Board on Directors on December 1st, leaders of Ukraine's creative community thanked member societies for the global solidarity and support given to Ukraine creators in the Creators for Ukraine initiative. The 2 minute videos are by Valerii Kharchyshyn, singer songwriter and Director General of the Ukrainian music society NGO UACRR, and Taras Topolia, singer, songwriter and Vice-President of the Board of UACRR. They can be watched here.
Additionally a video on Creators for Ukraine has been posted showing multiple messages of appreciation from creators who have benefitted from the project. Please like and share the link here. In September CISAC issued to its members a detailed "impact report" outlining the specific uses of the Creators for Ukraine fund, as well as the global creators' petition and "Songs for Ukraine".
Valerii Kharchyshyn, singer songwriter and Director General of the Ukrainian music society NGO UACRR
Taras Topolia, singer, songwriter and Vice-President of the Board of UACRR