CISAC member societies take "Creators for Ukraine" donations to EUR1.2 million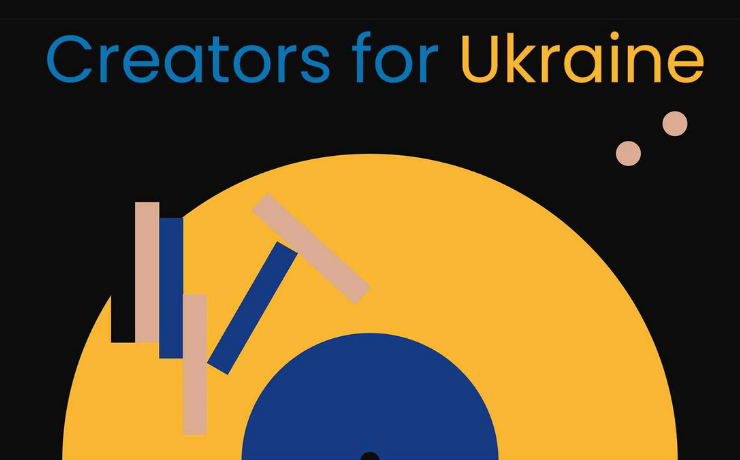 ZAIKS
The CISAC community's "Creators for Ukraine" fund has raised around EUR 1.2 million for creators and refugees who are victims of the war in Ukraine.
The fund, set up by CISAC in partnership with its member societies, has attracted many substantial donations from members. A large proportion of the total has already been distributed to individual creators in Ukraine, to humanitarian organisations and to specific projects aiding Ukrainian refugees in neighbouring countries.
Results of contributions so far:
EUR 1.2 million raised, with donations from 21 societies plus CISAC and its creators councils.

EUR 300,000 was distributed to Ukraine, to provide payments to over 700 individual creators and maintain CISAC member society operations.  

The rest of the funds, used outside Ukraine, have been split in proportion to official refugee numbers. 35% go to Polish music society ZAIKS which is taking a leading role in humanitarian assistance efforts. These pay for allowances for Ukrainian creative sector workers; shelter in refuge houses; medical supplies and food; and sponsorship and grants for educational and arts organisations supporting creators.

The rest of the funds are being distributed to charities and NGOs helping refugees in Hungary, Slovakia, Romania and Moldova.

Society contributions received to date have been made by SACM (Mexico), UBC (Brazil), ASCAP (United States), KOMCA (South Korea), SADAIC (Argentina), ASDACS (Australia), SACD (France), SOCAN (Canada), BUMA (Netherlands), SIAE (Italy), PRS (United Kingdom), SAYCE (Ecuador), TEOSTO (Finland), FILMJUS (Hungary), JASRAC (Japan), GEMA (Germany), SGAE (Spain), AACIMH (Honduras), SACEM (France), SESAC (United States), ARTISJUS (Hungary) and ZAIKS (Poland). CISAC's music creators council also contributed.
Creators for Ukraine is an international initiative launched with support from the CISAC Board and in partnership with ZAIKS, the Polish music society, and other CMOs. It comprises of the fund, "Songs for Ukraine": a project to promote Ukrainian content; and an open letter of solidarity from international authors.
Songs for Ukraine
Songs for Ukraine was launched internationally on 29 March. The project was conceived and created by Hungarian music society ARTISJUS in co-operation with NGO UACRR and rolled out internationally by CISAC. It aims to promote the works of Ukrainian creators over digital platforms, broadcasting, and other services, with the overall goal being to increase royalty flow to Ukraine's creative community via the CMOs reciprocal agreements network. It has been already supported and promoted locally by many CISAC members.
The initiative has attracted positive media attention worldwide including Hollywood Reporter; Billboard and widely on social media. 
Open letter: 3,500 creators' signatures, more needed
CISAC is promoting an Open Letter from creators, to show solidarity with our friends and colleagues in Ukraine. This has attracted around 3500 signatures so far. Societies communications teams have been asked to share and distribute it among their memberships in order to increase support. The letter is available in English, French and Spanish. It will shortly be publicised to build further momentum.
Further information:  more details of Creators for Ukraine are available at the www.creatorsforukraine.org site built by ZAIKS and CISAC, and at the CISAC website www.cisac.org