"There is so much more work to be done to make the streaming world a fair market for music creators"
Summary
CISAC's Vice President Yvonne Chaka Chaka speaks at a WIPO's Informative Session on the Music Streaming Market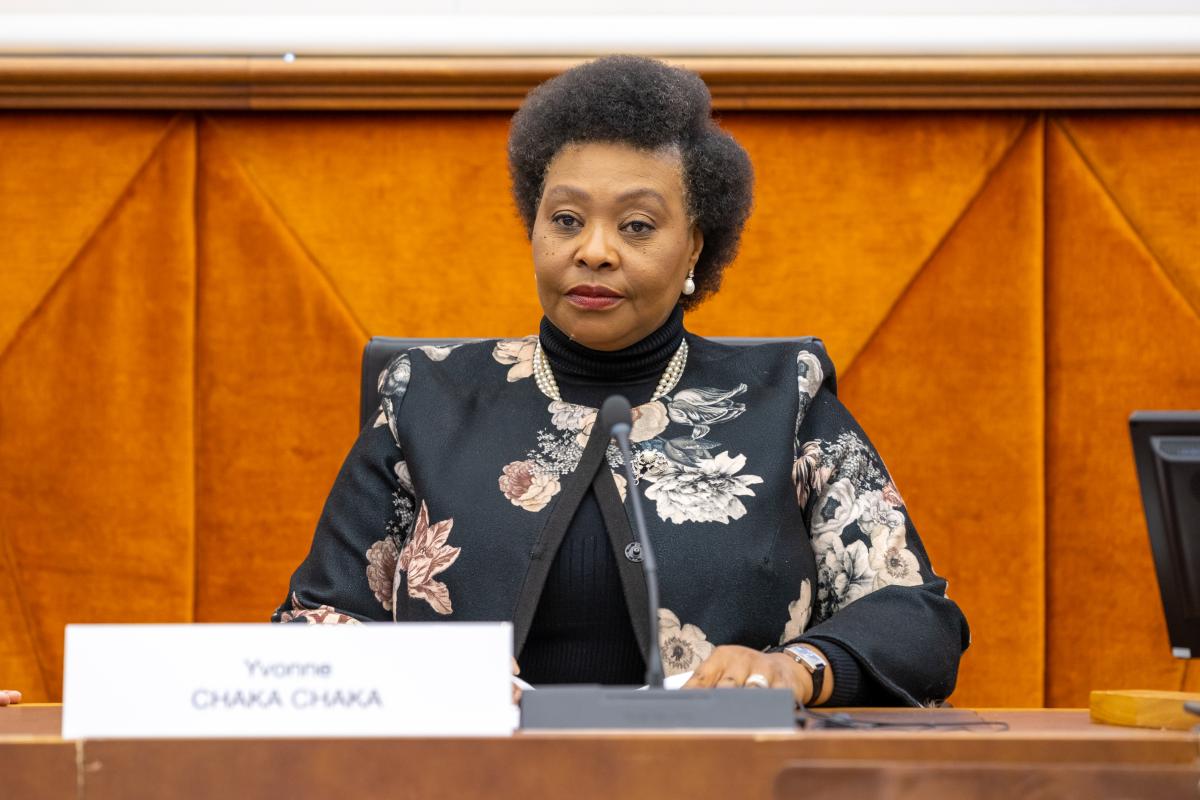 ©WIPO
CISAC's Vice President and internationally acclaimed singer-songwriter, Yvonne Chaka Chaka, sounded her mantra "Fair Chance, Fair Play, Fair Pay" as she called for actions to strengthen the rights of music creators online.
Yvonne Chaka Chaka made the speech during an Informative Session on the Music Streaming Market organised by WIPO, within the framework of the SCCR session on the 16th of March in Geneva.
Citing the CISAC Global Collections Report, Yvonne Chaka Chaka highlighted the benefits and exponential growth of streaming which is quickly becoming the largest music income source. Collections from digital music sources grew +27.5% to €3.06bn in 2021 but represents just 36.1% of music creators' collections, according to the CISAC flagship report.
Yvonne Chaka Chaka bemoaned the unfair remuneration of music creators despite the opportunities the streaming market presents.
Among the challenges she cited are:
Unfair recognition of music creators' works

Widespread and unchecked Copyright infringement online

Lack of transparency with regards algorithms that control the promotion and discovery of music

Meagre royalties on which creators cannot sustain their livelihoods

Non adoption of data and identifier codes that can facilitate the royalty payment system such as the global music identifier, the ISWC, managed by CISAC.
"I have had a wonderful music career. I have experienced the joy of creating songs for a living, inspiring audiences, and collaborating with some of the greatest artists in the world. But I have seen the other side of a creator's life too. The hard graft, the insecurity, and the financial fragility…" Yvonne Chaka Chaka said.
"Overall streaming is good for the music industry and the digital service providers are partners of the music industry. However, it cannot be business as usual. The industry has to continue to adapt to the changes. Creators have to understand how they can maximise revenue. And governments have to play their part in enacting laws that protect creators and punish the services that seek to promote copyright infringement.
"It is a call for fairness for music creators in the streaming world. Fair chance. Fair play. Fair pay."