Importance of culture and creators reinforced by Cabo Verdean Prime Minister and Ministry of Culture meetings with CISAC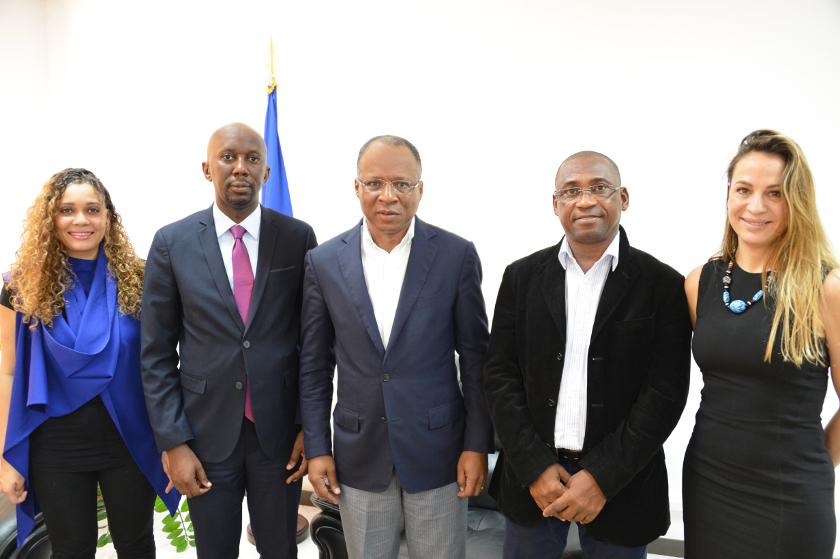 CISAC's Regional Director for Africa Samuel Sangwa is joined by member society SCM in a meeting with the Prime Minister of Cabo Verde.
Photo ©: Ulisses Moreira
Cabo Verde has a rich cultural history, notably in the world of music with Cesária Évora. Collections and distributions of royalties CISAC member by the Cabo Verdean Music Society (SCM), have just begun, with the first remuneration of creators from the society being handed over in 2018. The Cabo Verdean government itself is embracing and committing to collective management for creators.
CISAC joined International Council of Music Creators (CIAM), SCM, PACSA and APASER for meetings with the Cabo Verde Ministry of Culture and Creative Industries as well as the City of Praia on January 28th. The Ministry detailed efforts to improve legislation and regulation. It has enacted a collective management law that is empowering collective management by requiring creators to be with a society to manage their rights and to educate them about these rights. CISAC's Regional Director for Africa Samuel Sangwa had a second meeting with the Minister on January 31st.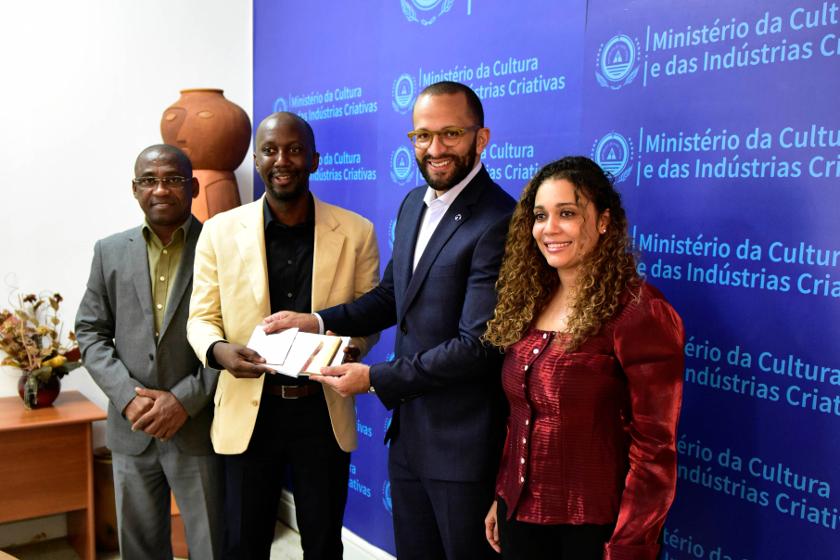 CISAC builds support for CISAC member SCM with the Cabo Verdean Ministry of Culture and Creative Industries following CECAF and CIAM meetings. 
Photo ©: Emanuel Silva
CISAC was also received by Cultural Councillor António Lopes, who represented the Mayor of Praia. The mayor expressed support for fair remuneration for creators. Being a UNESCO Creative Cities of Music, the city understands its obligations to creators. Praia will be signing an agreement with SCM to formally support the society.
On February 1st, Samuel Sangwa was received by Cabo Verde's Prime Minister Ulisses Correia e Silva. The Prime Minister declared that it is in the country's strategic interest to invest in culture while also thanking CISAC for its support for SCM. He also reiterated the need to develop an efficient collective management organisation to serve as the cornerstone for a vibrant cultural and creative industry to promote socio-economic development in Cabo Verde.
Local creators are eager to learn about copyright and collective management evidenced by two training sessions in Praia and Mindelo supported by CISAC. Over 300 creators heard from CIAM, PACSA and SCM to learn from international experiences and apply them to their own country.