Images Copyright Society of China and CIAGP Sign Memorandum of Understanding to Improve Conditions of Visual Artists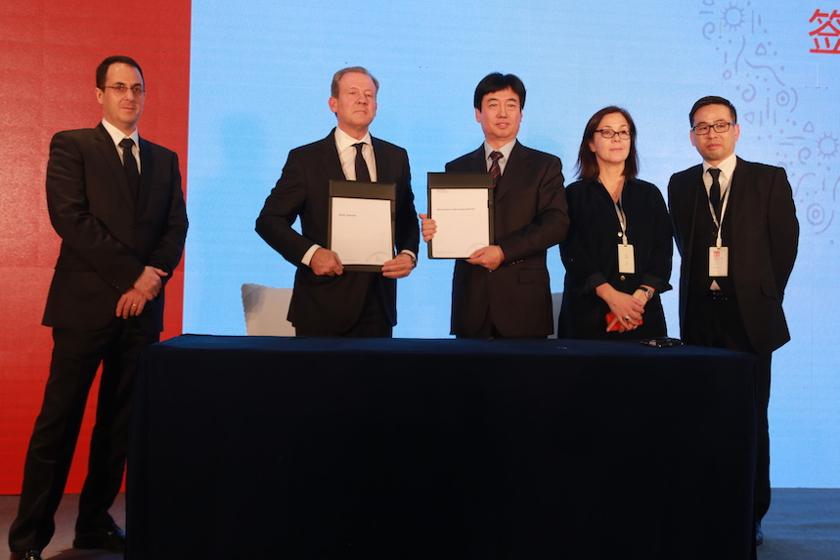 CISAC Director General Gadi Oron, CIAGP Rapporteur General Javier Gutierrez Vicén, ICSC Director General Lin Tao, CISAC Repertoires and Creators Relations Director Silvina Munich and CISAC Asia-Pacific Regional Director Benjamin Ng. 
Photo ©: CISAC
On 28 November during the World Creators Forum in Beijing, Images Copyright Society of China (ICSC) and the International Council of Creators of Graphic, Plastic and Photographic Arts (CIAGP) signed a Memorandum of Understanding for future cooperation. The MoU marks a significant moment in improving conditions of visual artists not only in China but throughout the world for the future.
The parties agree to open a collaborative partnership with a view to:
Share the experience and knowledge of CIAGP members to support the operations of collective management organisations in China.
Share their common objectives to better serve the interests of creators of Graphic, Plastic and Photographic works.
Build a CIAGP and ICSC privileged communication channel. ICSC will be invited to attend CIAGP meetings.