Colour returns to world of collective management with first in-person CISAC General Assembly in 4 years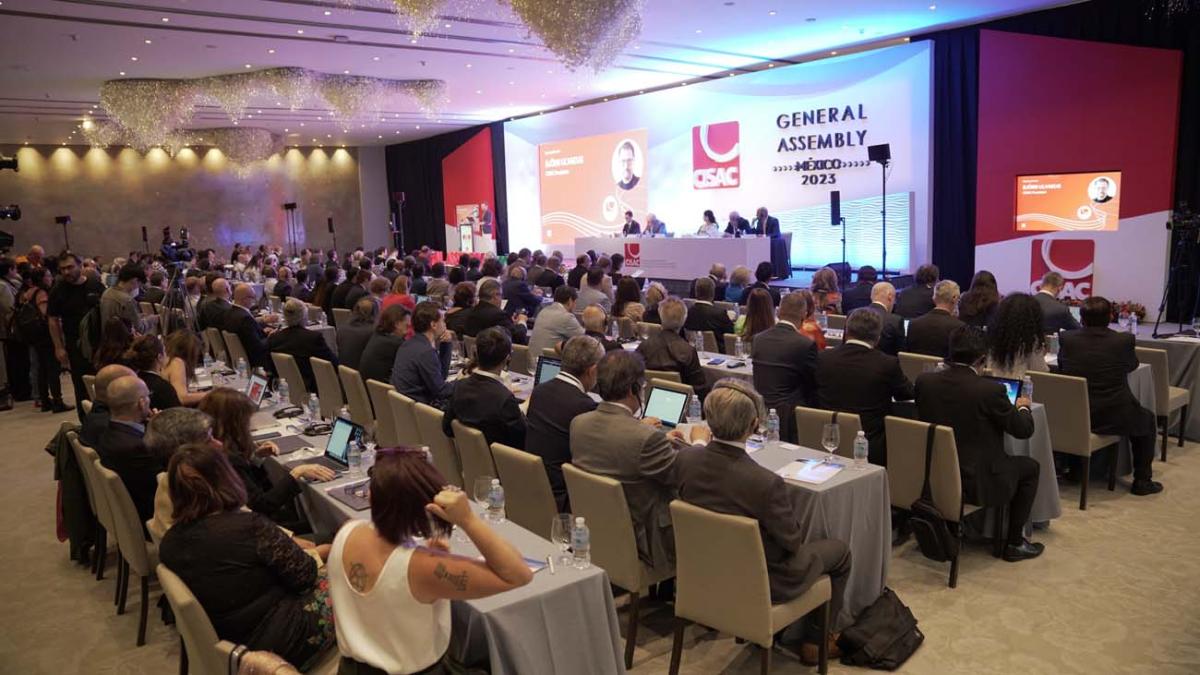 ©SACM
"Colour has returned to the CISAC world in the form of human and social interaction," declared CISAC President and ABBA co-founder Björn Ulvaeus in his opening address at the first General Assembly since the pandemic, hosted by SACM. The in-person General Assembly, also available on Zoom for those who could not attend physically, drew together 72 authors' rights societies from around the world.
Full photo gallery for the CISAC General Assembly.
The 2023 General Assembly saw keynote speeches addressing CISAC's mission and work programme; the announcement of new CISAC Vice-Presidents; and, for the first time in this format, a series of panels moderated by CISAC team members, engaging a wide range of perspectives from societies representing all repertoires.
Before the business of the General Assembly, another prestigious meeting took place at Mexico's National Palace, where a delegation of creators and CISAC member society heads met with the President, Andres Manuel Lopez Obrador, and the First Lady. In a two-hour meeting, the delegation, including CISAC's President and Vice-Presidents and SACM creators and executives, was heartened to hear the President's commitment to supporting culture and the creative industries and to protecting authors' rights.
©SACM
Moving on to the General Assembly on 1st June, the opening address came from CISAC President and ABBA co-founder Björn Ulvaeus. He said, "Over the last three years, I have learned a lot about the Confederation. I have come to appreciate the extraordinary devotion and dedication of the people who work in CISAC, and I have learned a lot about the societies' efforts to serve creators…No other organisation has the back of the creator like CISAC."
Ulvaeus drew attention to the challenges experienced by young creators today, many of whom are not being served fairly by streaming and need to look for other jobs instead of being able to pursue their work as creators. He underlined three priority areas: (1) fixing metadata, (2) getting the creator proper recognition in the streaming world, and (3) artificial intelligence.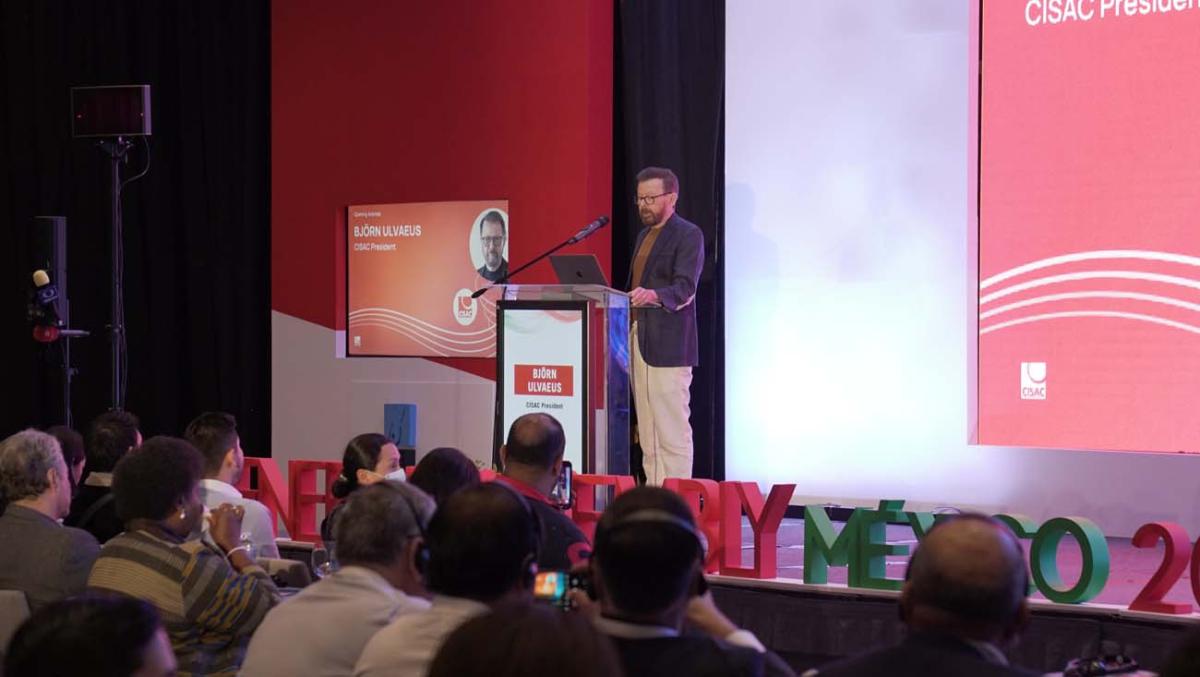 ©SACM
AI: "The Future is upon us"
Dissecting real life case studies on the impact of AI, CISAC's President concluded with a call to action: 
"The future is upon us, ladies and gentlemen. AI will radically change the lives of creators.
It has huge implications for the business of creativity and we are just starting to understand that. My message to you here is: we can't afford to sit on our hands and wait to see what happens. We need to be the leaders in finding the solutions in matters concerning our creators. There will be intense legal, ethical and policy issues, and I know that some CISAC members are already looking into them. But the solutions must be global because AI knows no borders. These issues need to be discussed at the highest level and it is urgent. We must find solutions to respond to the challenges, while at the same time not hindering the advances that the technology will bring.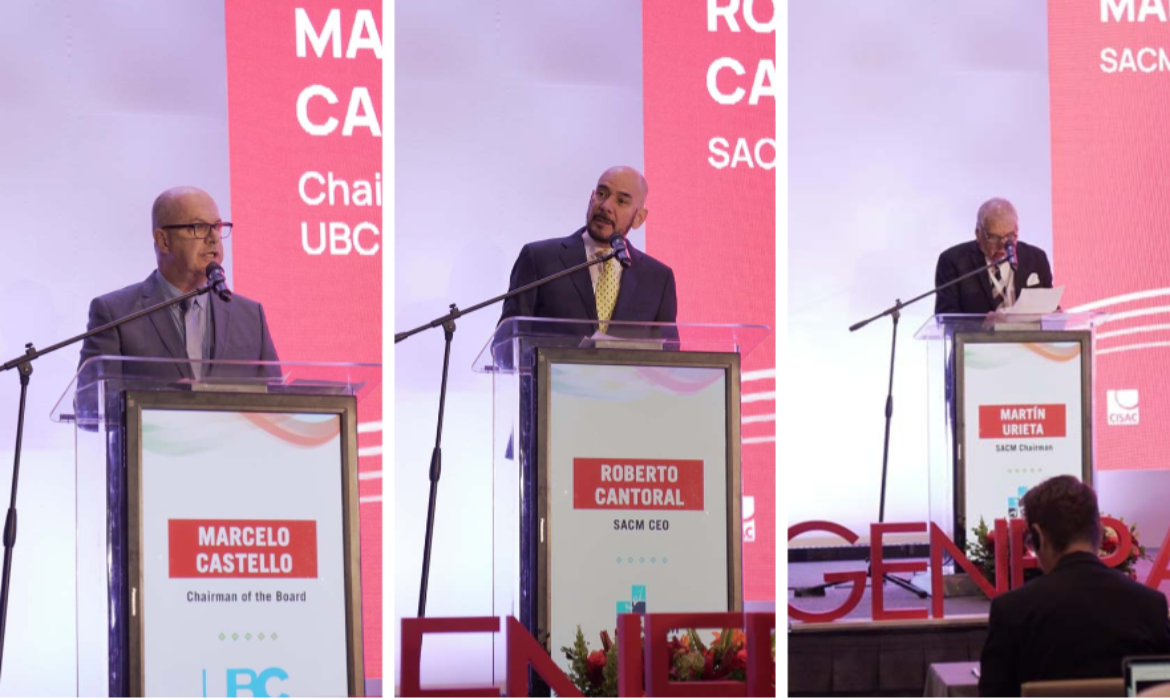 ©SACM
In his welcome speech, SACM Chair Martín Urieta thanked CISAC for having chosen Mexico as the host country. He highlighted the importance of this meeting, recalling the fundamental mission of the CISAC community: "the goal of every artist is to touch people's hearts. Therefore, they deserve to make a good living in exchange for this work."
The General Manager of SACM, Roberto Cantoral Zucchi, highlighted the contributions of Mexican creators to the global cultural scene. He also pointed out that "It is crucial for us to work together with the least developed authors' societies, in order to promote the growth of powerful collective management organisations with a bold presence in the establishment of cultural public policies in each country. Let's not forget that a chain is only as strong as its weakest link."
CISAC Board Chair Marcelo Castello Branco spoke of the enduring core strengths of CISAC, even through challenges brought by the pandemic that forced the Confederation and societies to adjust and rethink how they approach their activities. He pointed out that "part of the power of CISAC is having a presence in all corners of the world...when we speak to governments or international agencies like WIPO and the UN, we speak for all repertoires and that is our greatest strength." Collectively, this strength is unmatched in the creative industries and provides legitimacy throughout the network.
CISAC Director General Gadi Oron addressed the key mission and priorities of CISAC, at a time of unprecedented challenges and changes in the landscape: including changes in the market place, within the CISAC network and in a world facing the impact of AI. 
CISAC must adapt, and is adapting, Oron said: "If we want to survive and remain relevant — as societies, as a community, and as the guardians of creators' interests — we must tackle the challenges that this transformation brings. We must stay ahead of the curve. We cannot let forces outside our network dictate our future".
Oron outlined the comprehensive strategic review that has been completed, aimed at directing CISAC's future priorities. He also outlined the progress of key workstreams, including extending the use of ISWC, successfully helping reboot the market in Greece and lobbying to support societies.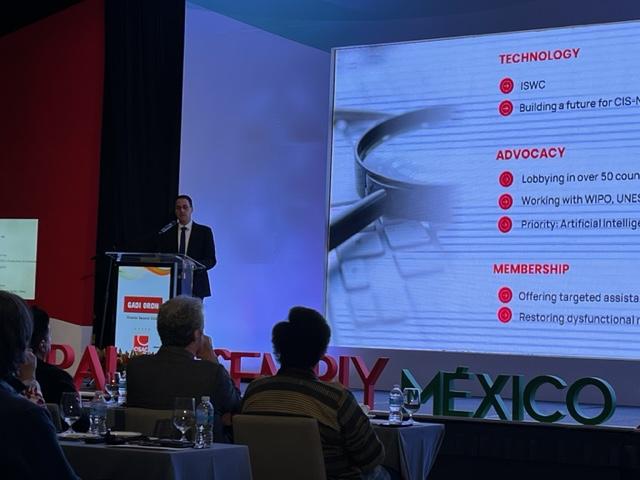 ©SACM
New Vice-Presidents elected
Celebrated Japanese painter Kazuhiko Fukuoji and talented Spanish screenwriter and director Ángeles González-Sinde Reig were elected as CISAC Vice-Presidents for the 2023-2026 term. Fukuoji and González-Sinde Reig will continue the work of outgoing Vice-Presidents Chinese film director Jia Zhang-ke and Spanish visual artist Miquel Barceló in representing creators.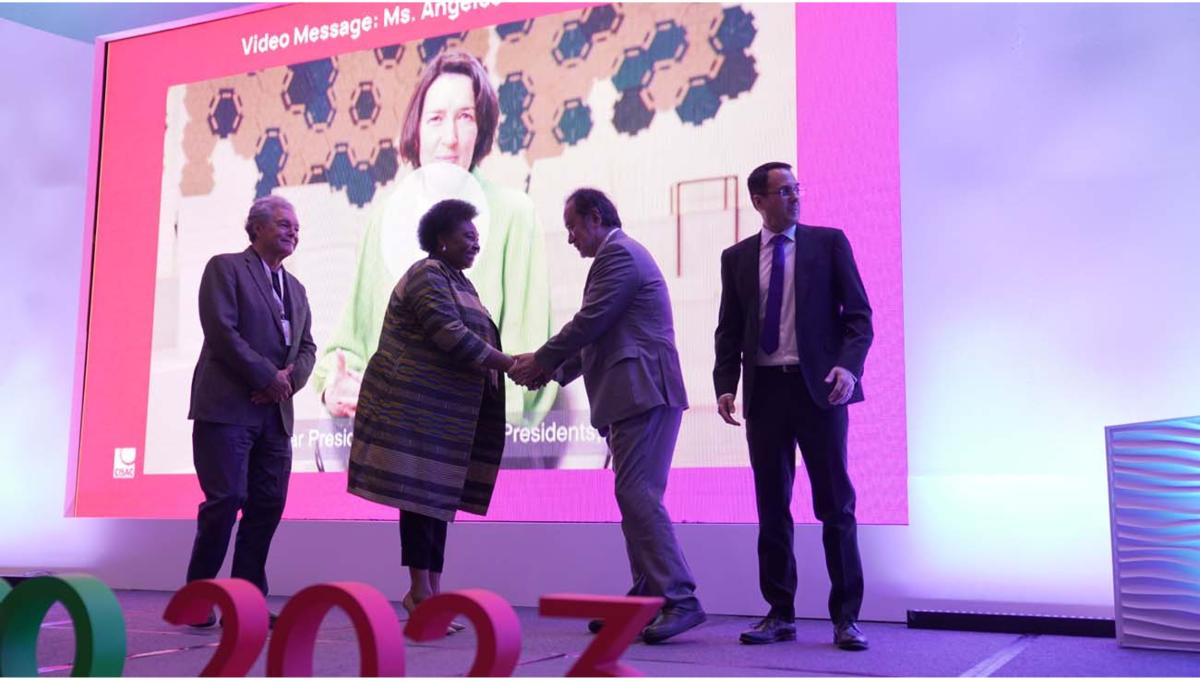 ©SACM
The 2023 General Assembly saw a change in format from previous years, panels formed by society heads and experts and dedicated to CISAC's key activities.
Sharing expertise: members join panels
The first conversation was on sustainability and accessibility in a technological domain. Moderated by CIAM President Eddie Schwartz, Björn Ulvaeus and Vice-President Yvonne Chaka Chaka discussed the allure of songwriting, its place in social movements, and how songwriters can achieve sustainable success and longevity in their music careers.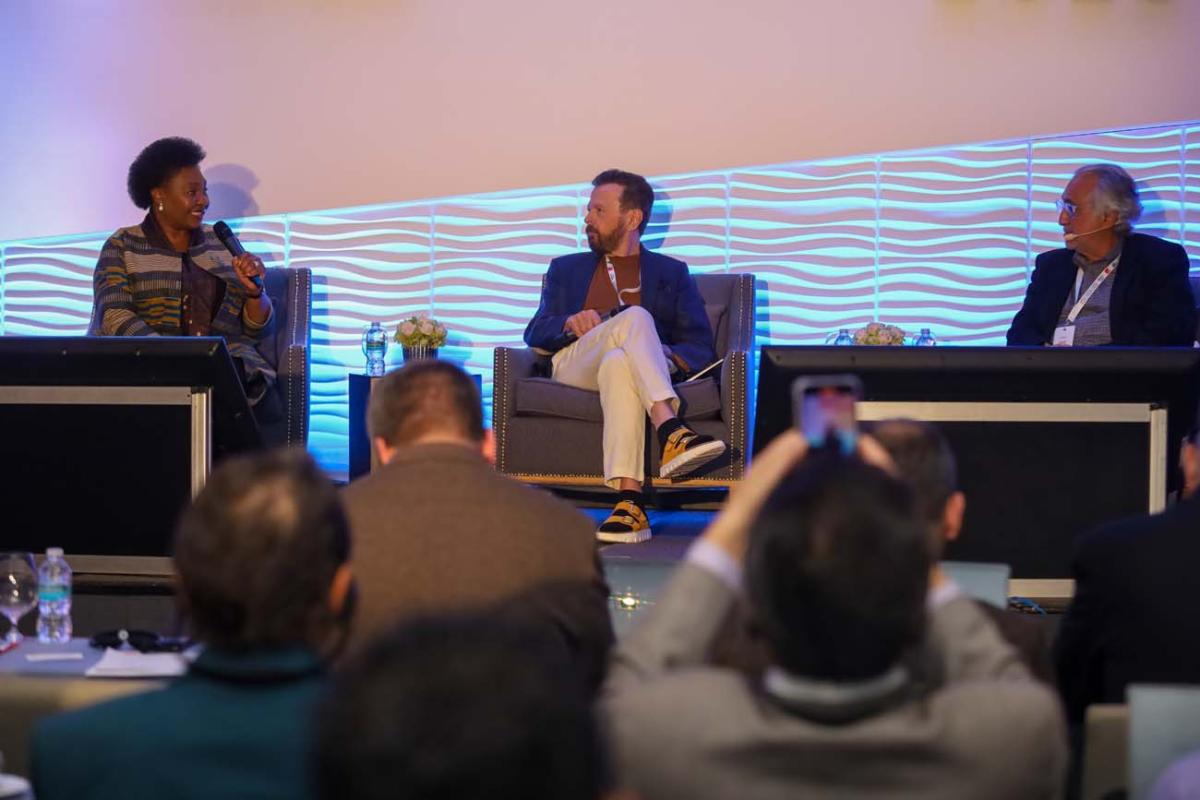 ©SACM
CISAC's Adrian Strain hosted a discussion on the "Creators for Ukraine" project, which raised €1.5 million through CISAC societies. The impact and future steps were discussed by NGO-UACRR Director General Valeriy Kharchyshyn and ZAiKS Vice-President Ferid Lakhdar in a Q&A.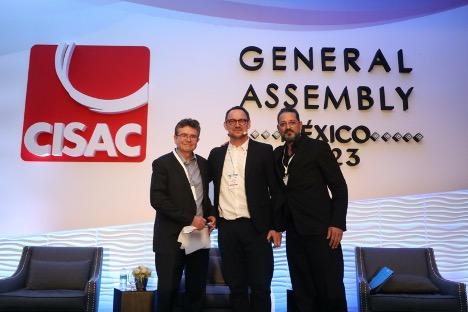 ©SACM
A panel on digital licensing examined licensing challenges, new business models, new forms of exploitation, and the development of DIY artists. It particularly looked at VOD, subscription streaming, the shift from broadcast to digital licensing as well as metaverse, live streaming, and AI. Panellists agreed that CISAC societies should respond collaboratively with shared knowledge, common tools, and identifiers like ISWC.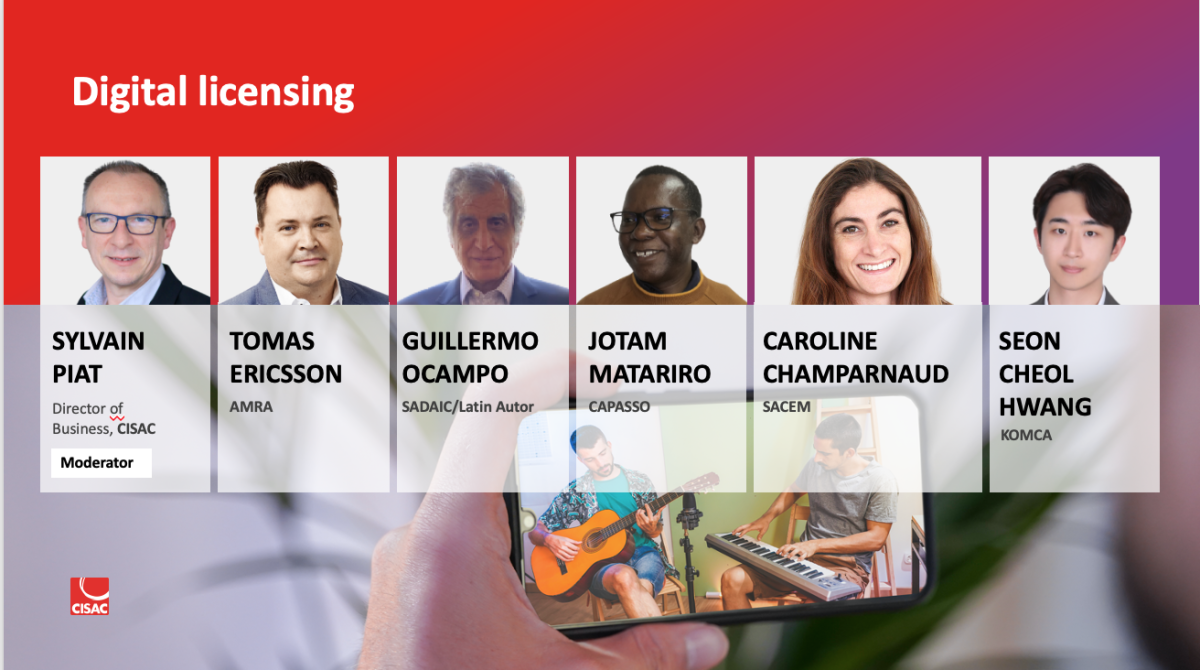 ©SACM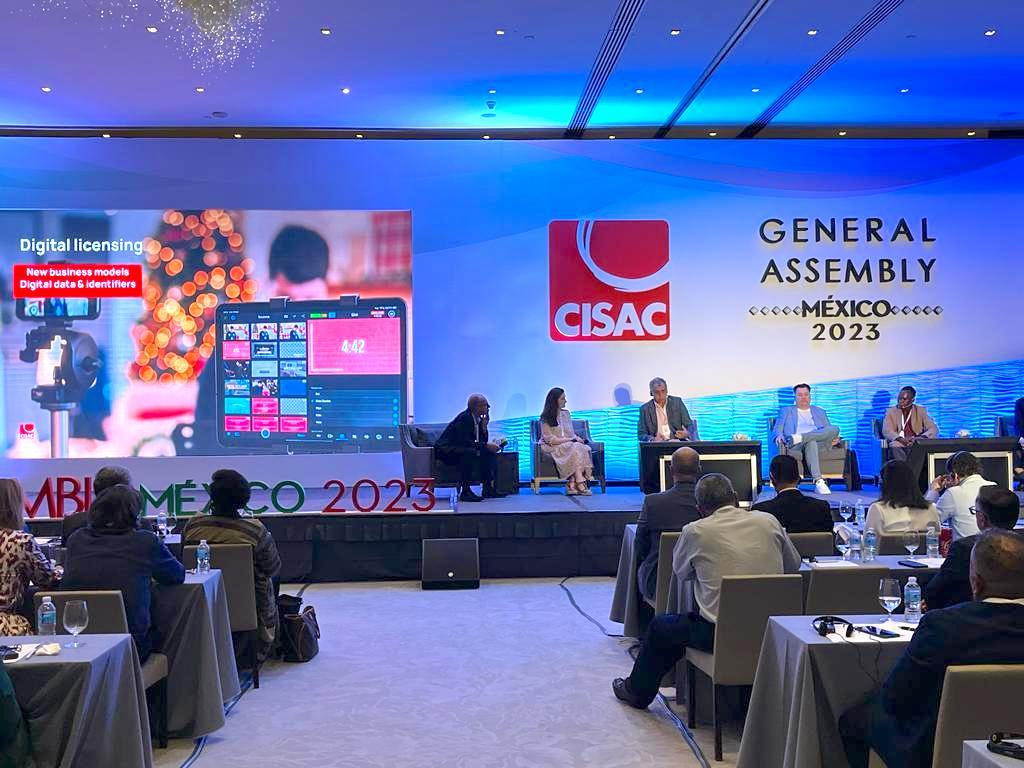 ©SACM
An audiovisual rights panel saw shared experience on how to strengthen the protection of of audiovisual creators, and of digital licensing by societies. How countries respond to buyouts, as well as licensing challenges and opportunities with digital platforms, were at the core of discussions. Under French law, public subsidies are linked to whether producer contracts do not include buyouts. In Chile, a long struggle for fair remuneration has borne fruit.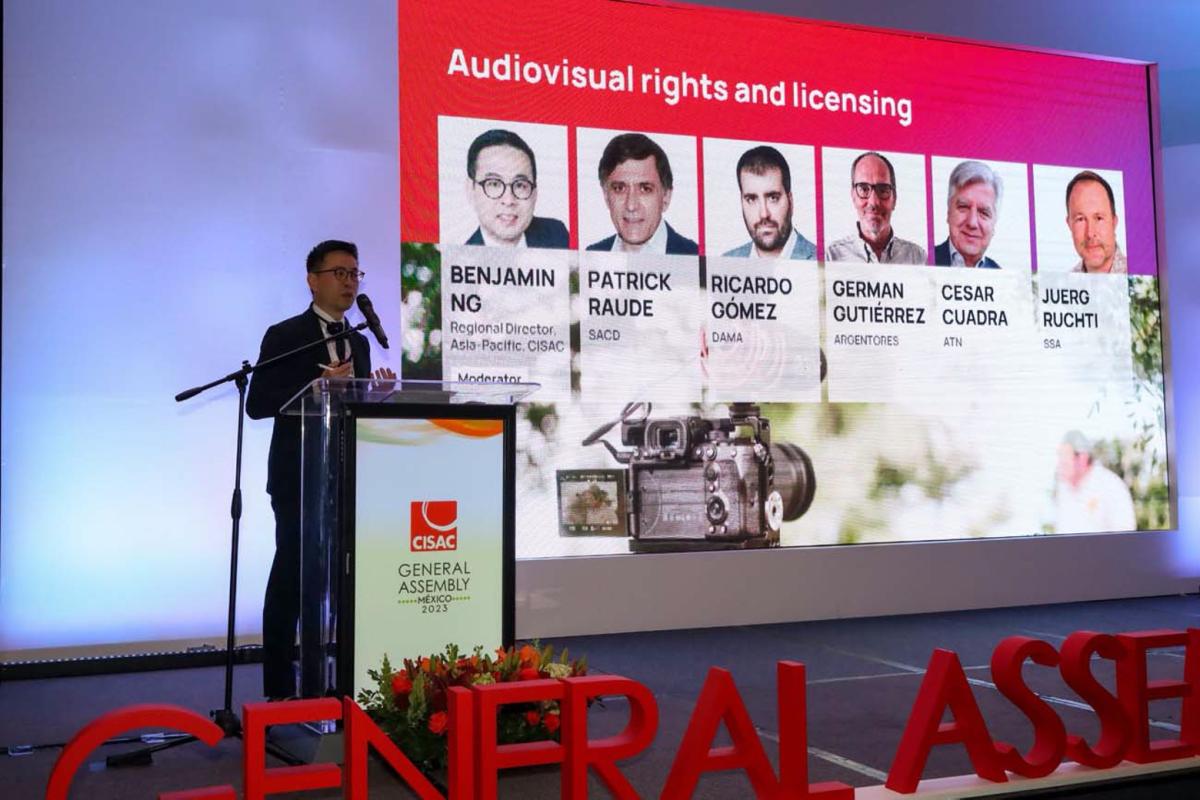 ©SACM
State intervention is a hot topic among many societies, and this was discussed in a unique debate with participants from around the world. Also Insight was shared on the risks and lessons of state intervention in the operations of societies, through the experiences of Greece, Georgia, Japan, Brazil, Kenya, and Cabo Verde. State supervision of CMOs, compulsory one-stop shops, and interference in the economics of collective management were discussed.
Panellists from Latin America, Asia-Pacific, and Europe discussed visual arts licenses and campaigns. This included initiatives to promote rights such as the Ousmane Sow Resale Right Prize, advancements on Resale Right, image recognition in digital, and legal efforts to protect visual artists around the world.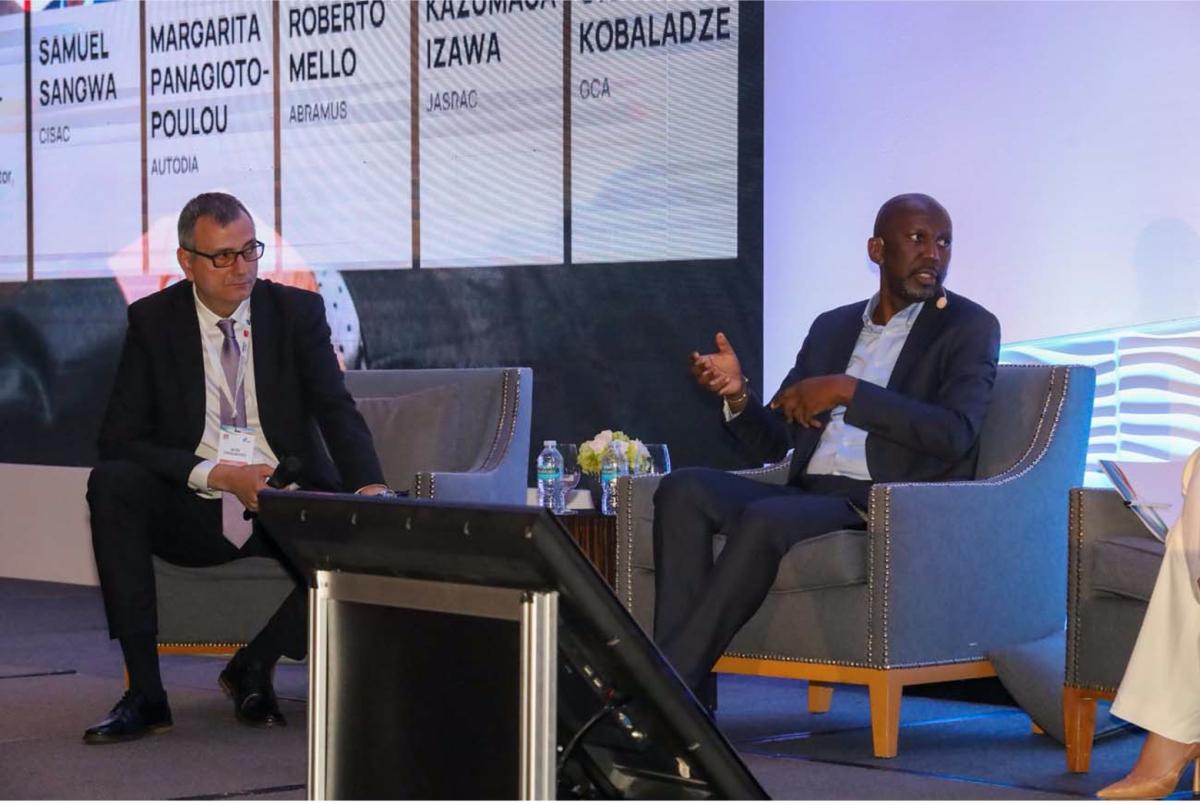 ©SACM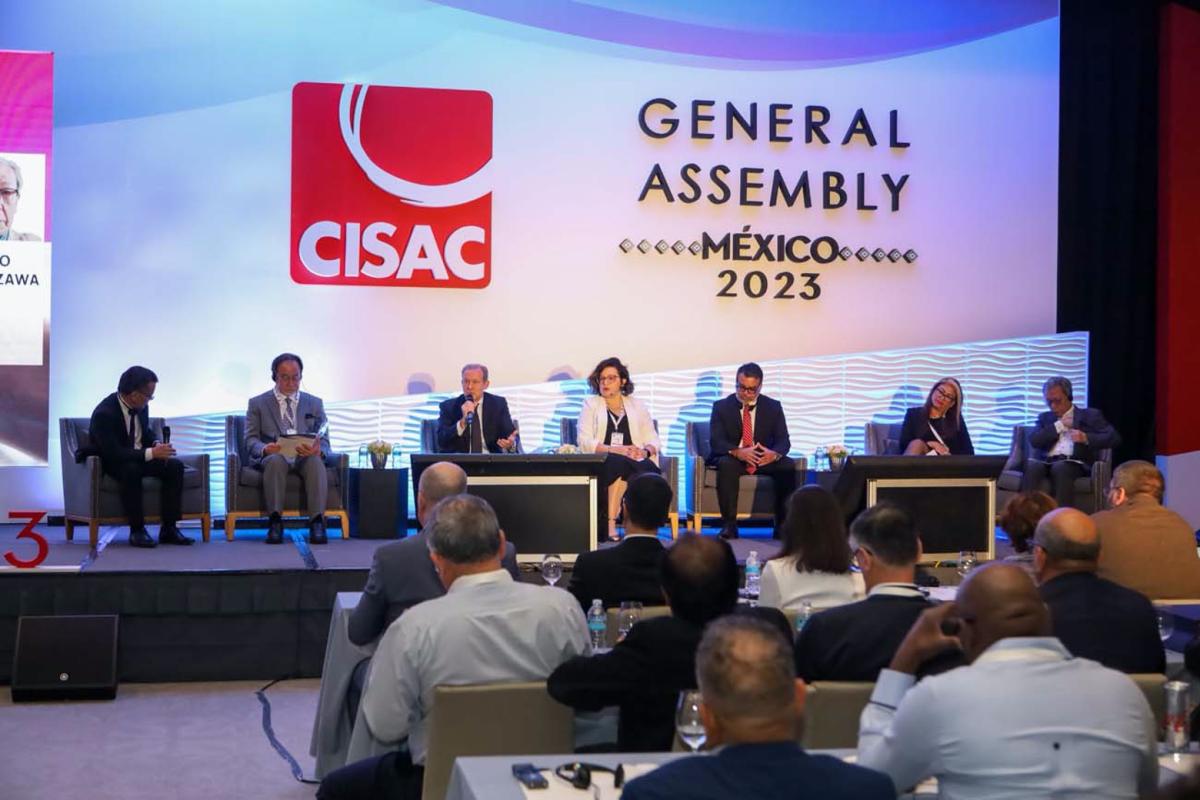 ©SACM
Back to AI:  an existential global issue
The final panel had CISAC President Björn Ulvaeus joining Board members and creators to debate the future of creativity and AI. Prior to the discussion, CISAC gave a background brief on its efforts regarding AI, which began in 2021 and led to a position paper being published in 2022. Yet today, technology has evolved so quickly, leaving many unanswered questions that panellists explored. Amid the uncertainties, one point of agreement emerged: CISAC needs to take a leadership role on this existential global issue.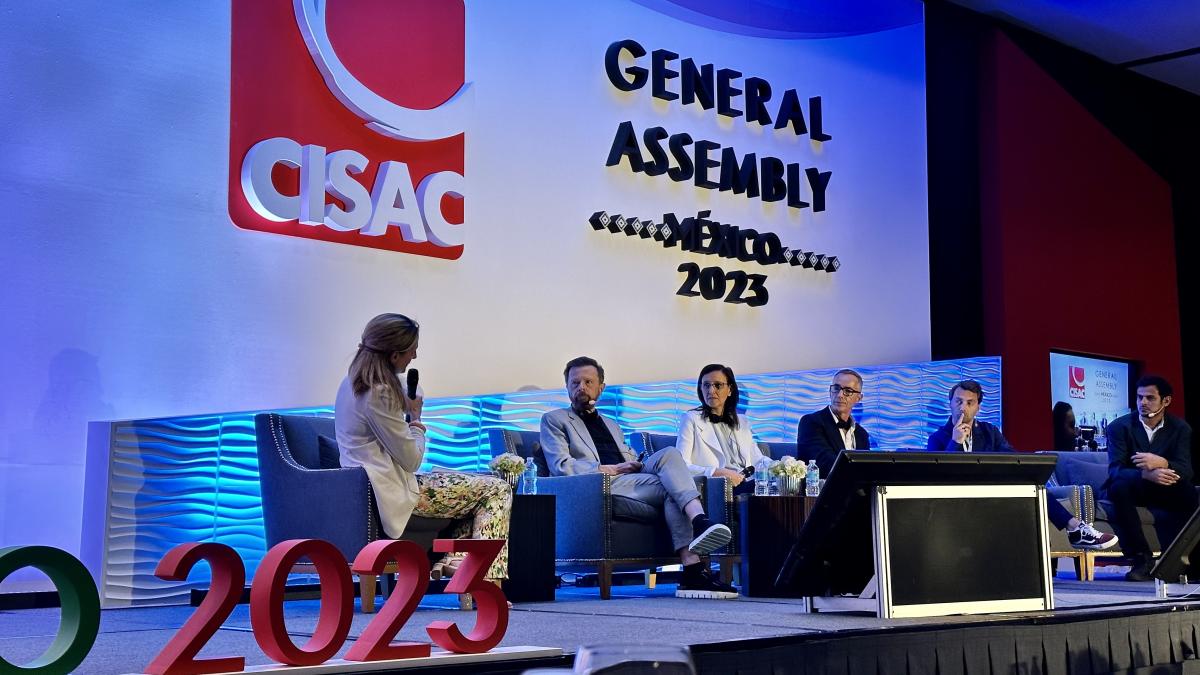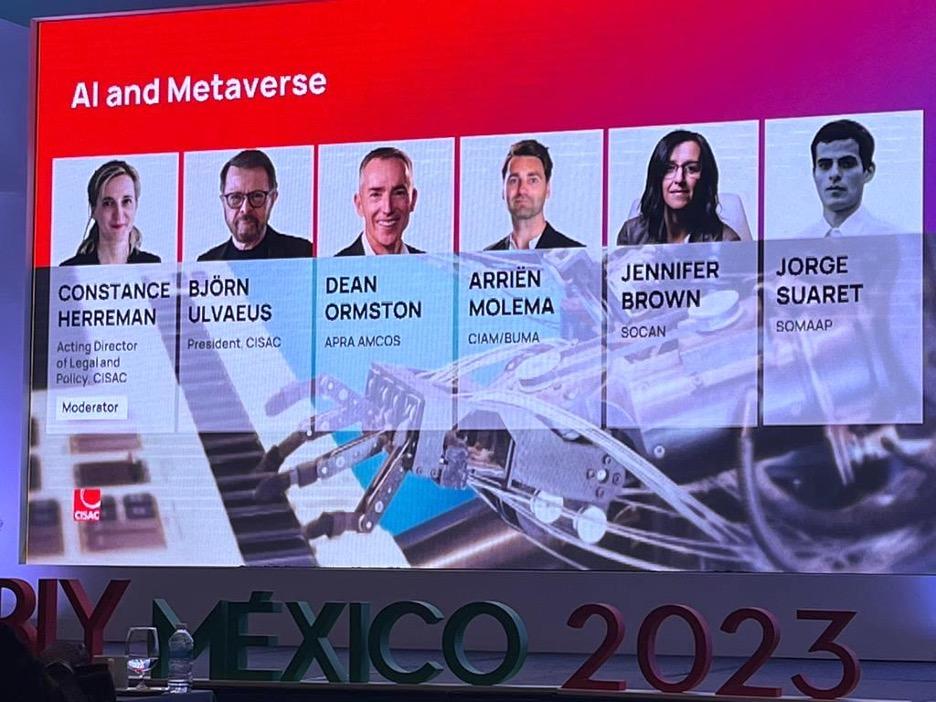 ©SACM
The General Assembly closed with heartfelt thanks for the magnificent hospitality and organisation of the meeting's hosts, SACM. A video of highlights of the event was played, put together by SACM. It included film of the previous night's extraordinary concert performance of the music of Arturo Márquez, conducted by the composer and accompanied by a children's choir singing in luminous traditional costume.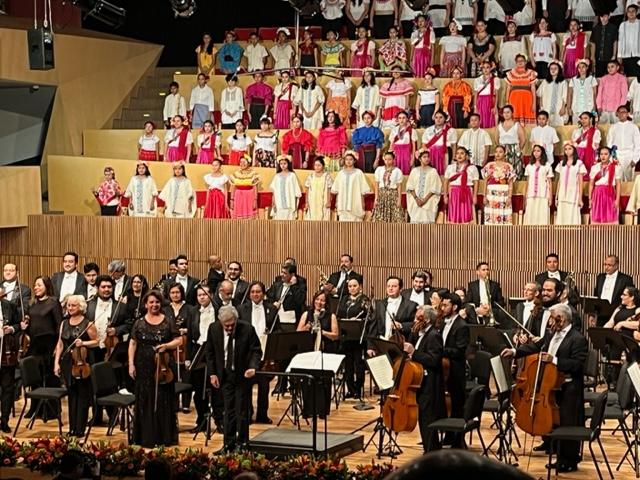 ©SACM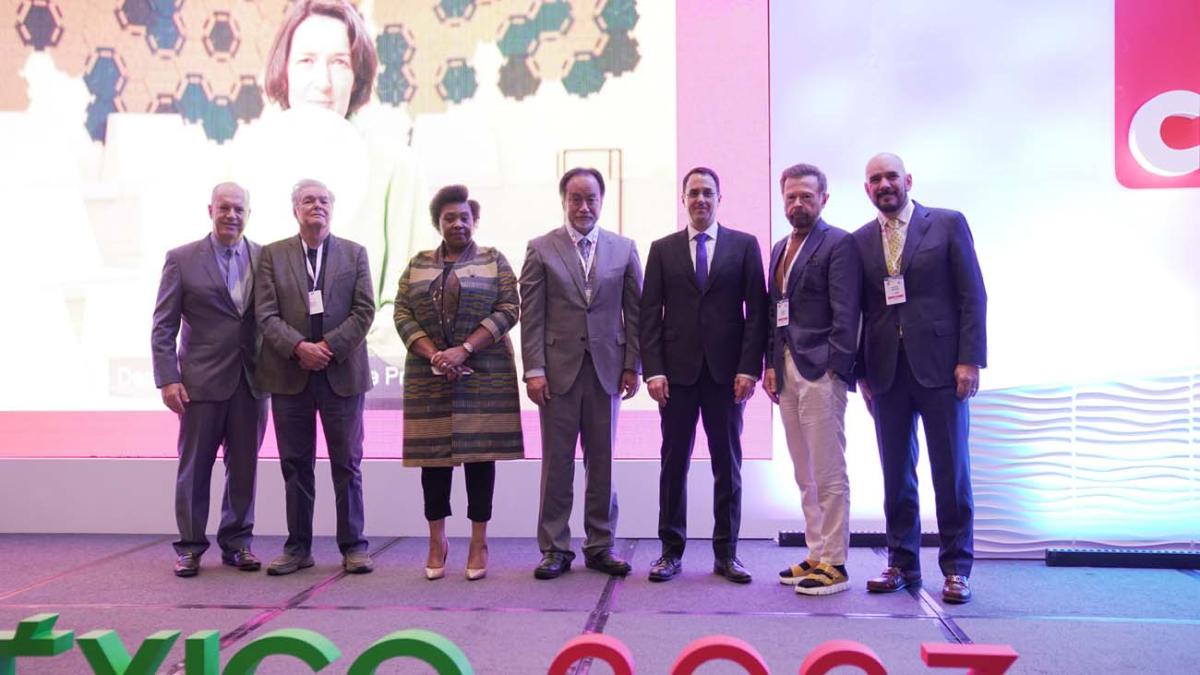 ©SACM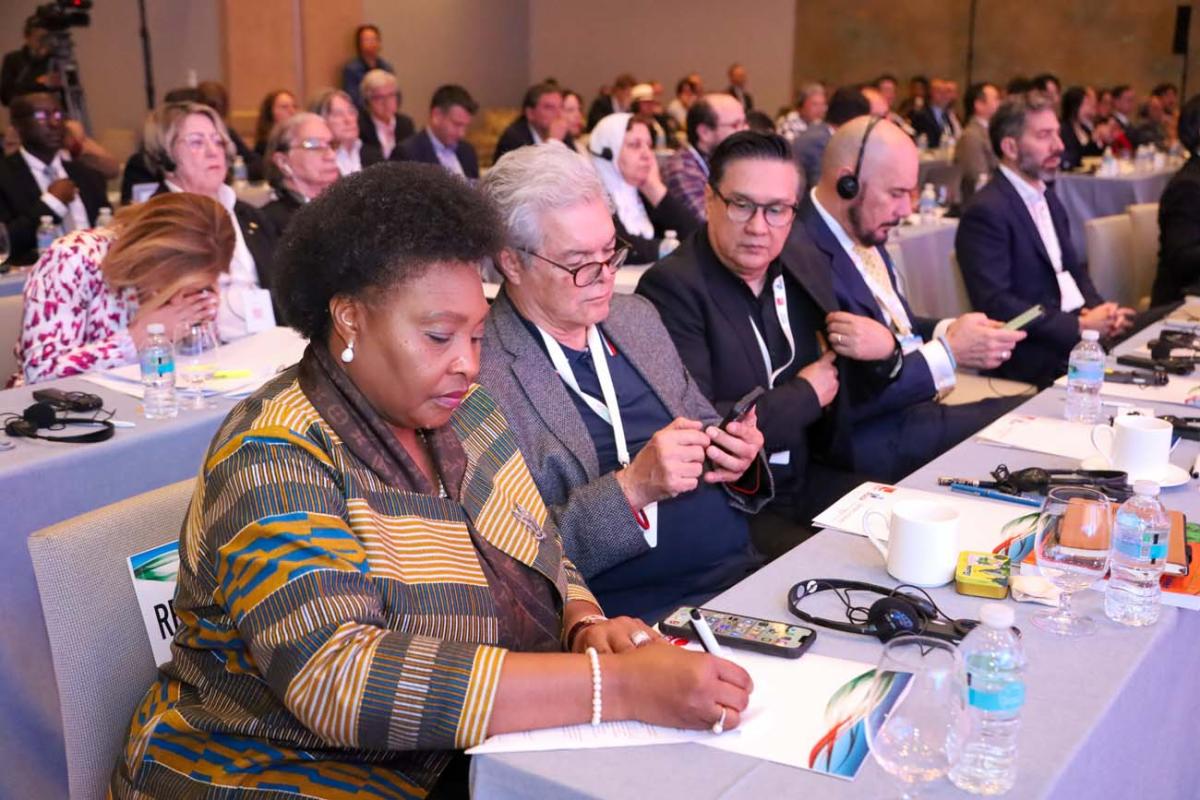 ©SACM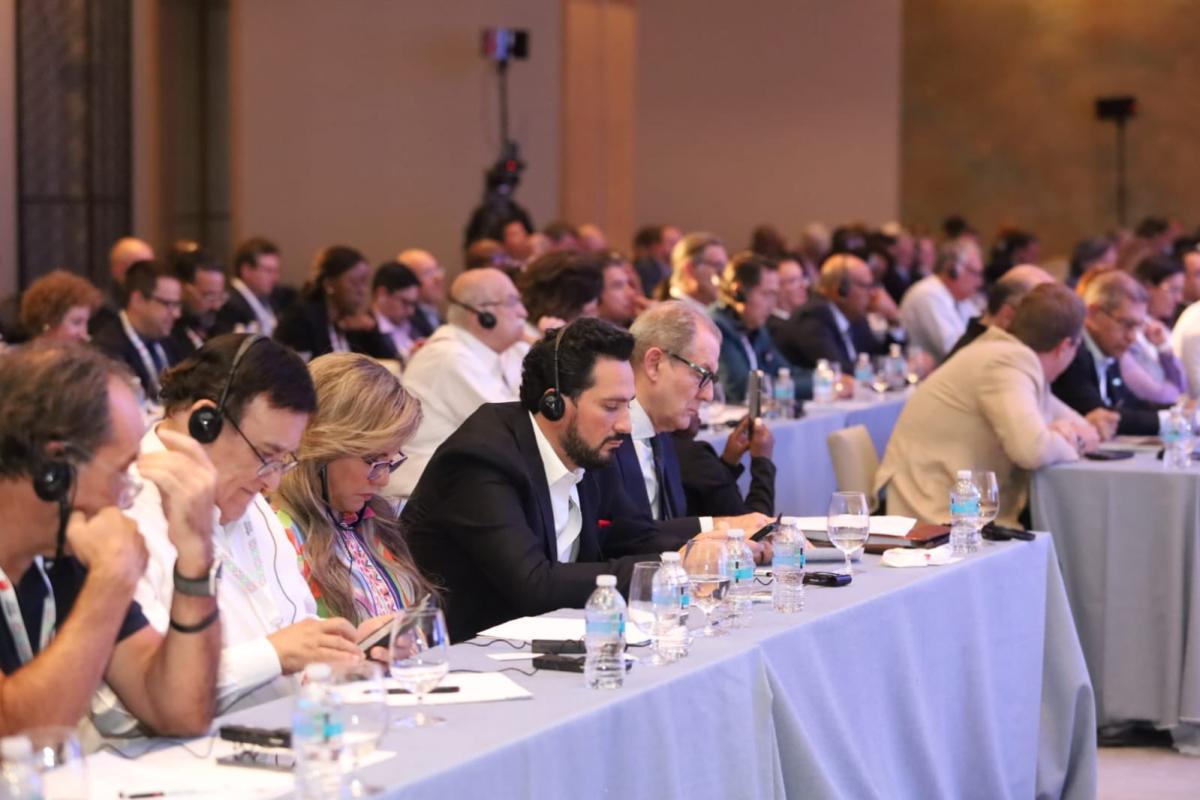 ©SACM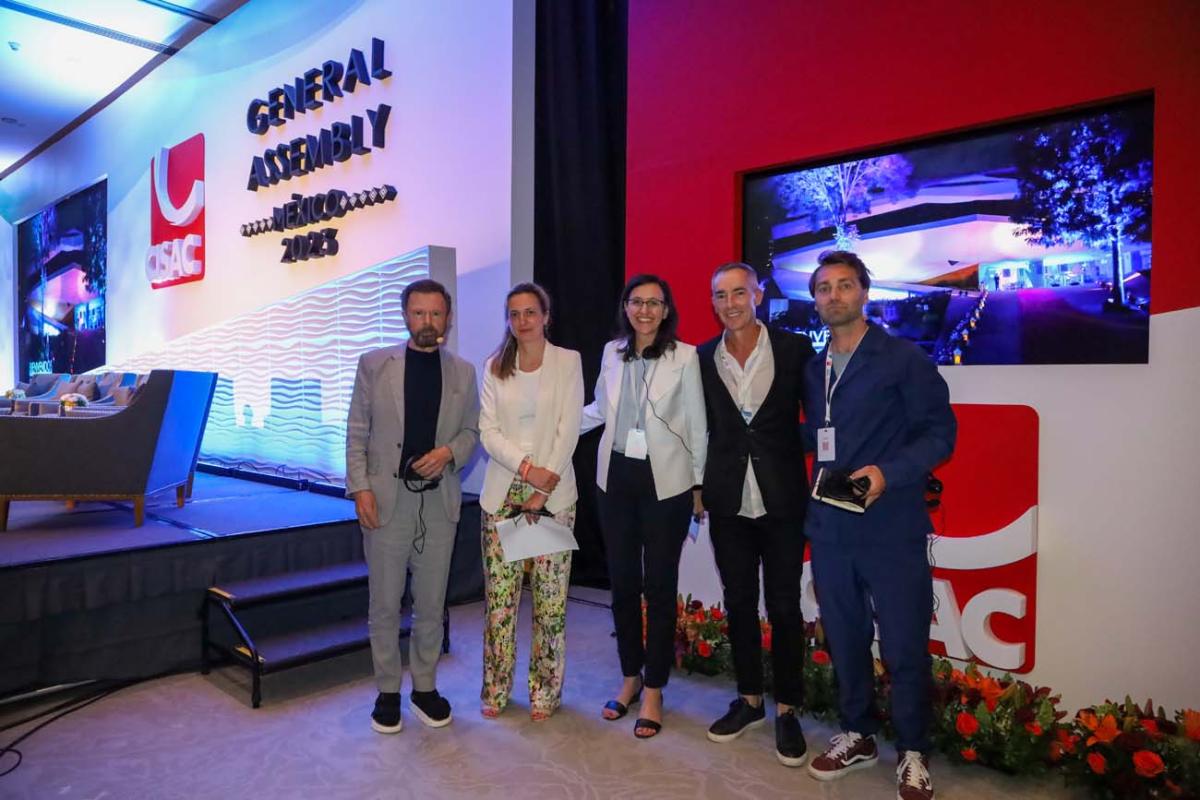 ©SACM