Collective management challenges and broadcasting take centre stage at CISAC European Committee
Summary
Copyright Directive in focus following passage in the European Parliament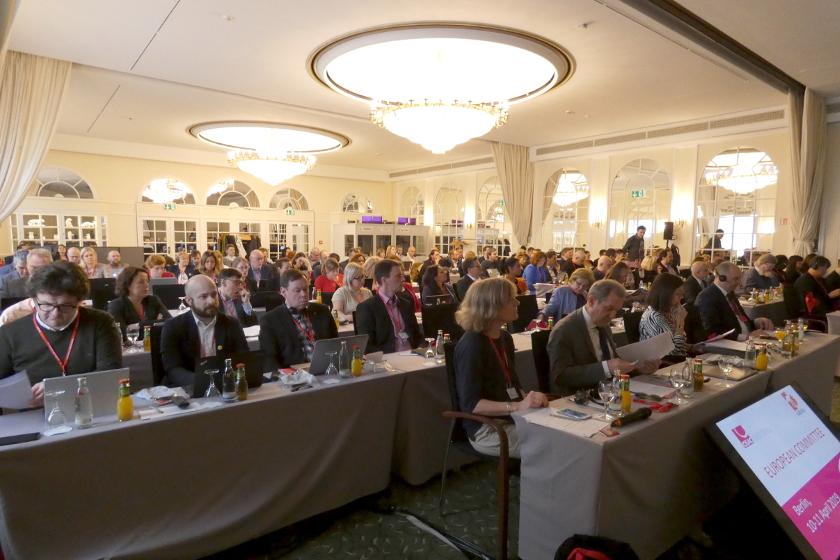 120 CEOs and senior managers came together in Germany for the 2019 CISAC Regional European Committee.
Photo ©: CISAC
Culture and creative industries in Europe provide 11.7 million jobs, comprises nearly 7% of GDP and are worth more than €900 million per year. These were statistics given by European Commissioner for European Neighbourhood Policy & Enlargement Negotiations Johannes Hahn in delivering a message of support to the CISAC Regional European Committee at the start of its meeting in Berlin. 
Commissioner Hahn underscored that culture has "an important role in enhancing the attractiveness of this continent and strengthening its unique identity. Culture enriches our local communities and our daily lives."
Hosted by GEMA, the April 10th and 11th meeting brought together 120 CEOs and senior managers from 63 CISAC member societies. It also included 27 European Union and European Economic Area countries along with Russia, Turkey and Ukraine as well as observers from the United States, Canada and Japan.
GEMA CEO Harald Heker addressed the committee by pointing out how the society is adapting to changes, such as consumption trends and transfer of value. He also spoke to how digital has given new expectations to members and clients. Finally, he spoke to the need to excel in all operational aspects of collective management while not forgetting the social and cultural value of societies.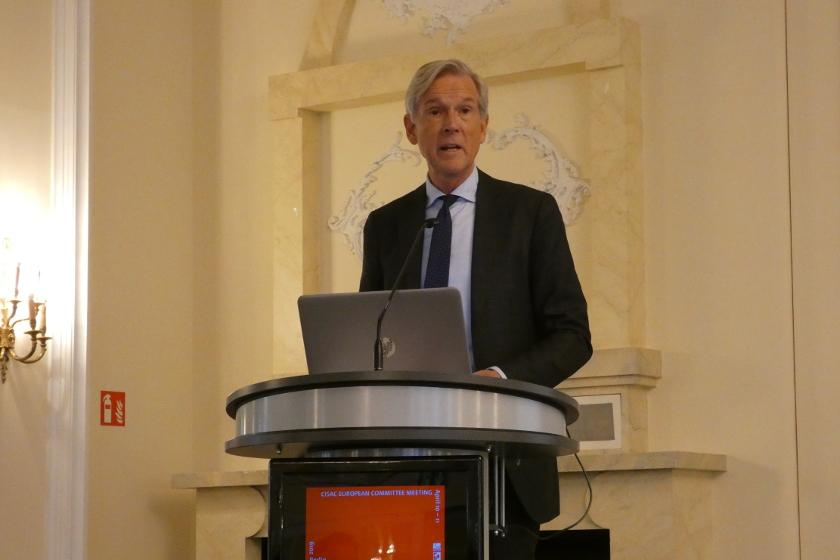 GEMA CEO Harald Heker welcomes the European Committee before discussing digital's impact on collective management.
Photo ©: CISAC
CISAC Board Chair Eric Baptiste called the biggest CISAC regional committee as a "melting pot" of societies from all repertoires all over Europe, some very young and some more than 150 years old. He drew attention to Europe's leading role and the Copyright Directive advancements, notably in addressing transfer of value.
CISAC's projects as well as priorities were further detailed by CISAC Director General Gadi Oron. These include transfer of value, lobbying for the unwaivable remuneration right for audiovisual creators, resale right, private copying and the study on copyright buy-outs.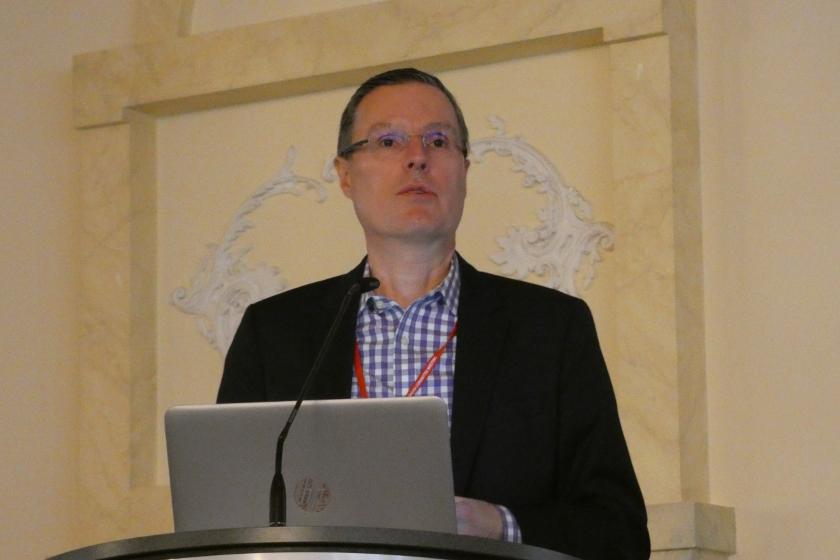 SOCAN CEO and CISAC Board Chair Eric Baptiste delivered an opening address detailing the importance of the recently adopted Copyright Directive.
Photo ©: CISAC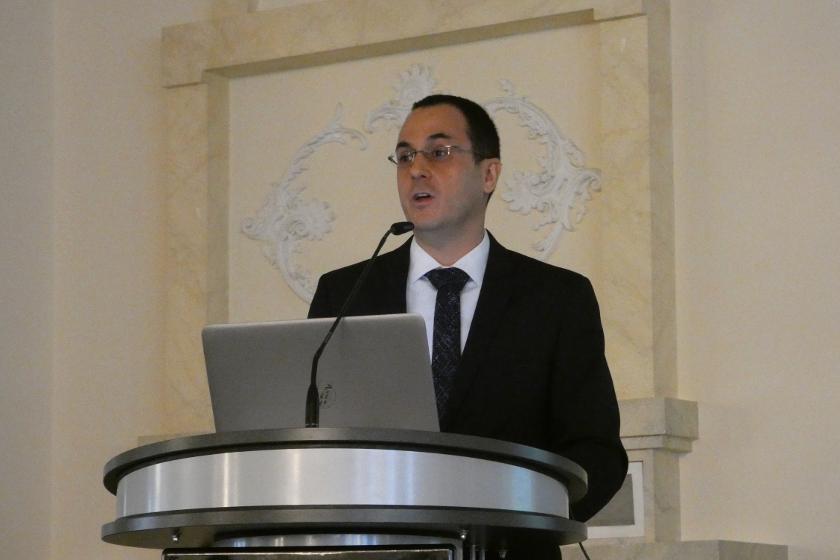 The confederation's main priorities were elaborated upon by CISAC Director General Gadi Oron during the committee's first day.
Photo ©: CISAC
The European Committee examined today's challenges in collective management. The panel included directors from AKM, ARTISJUS, SABAM, SACD and VEGAP to discuss issues that their respective repertoires are experiencing. These include licensing online use, improving operational efficiencies within their organisations and adapting to new technologies.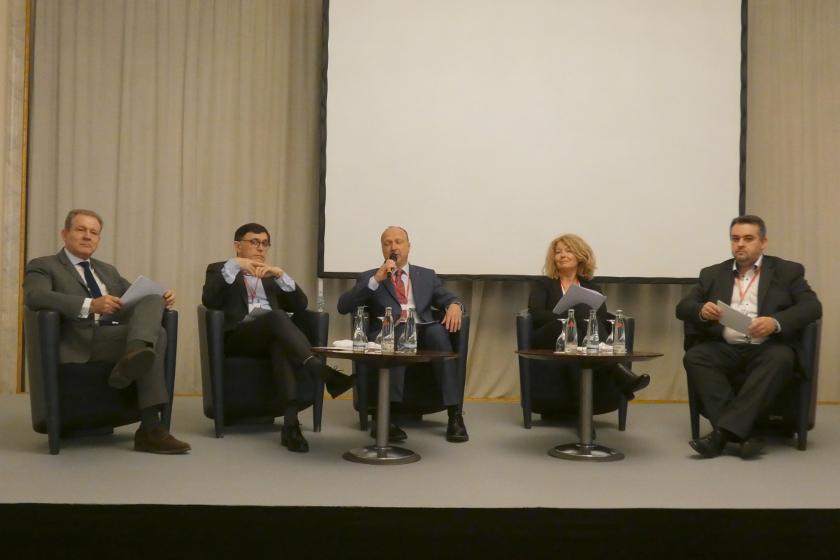 VEGAP CEO Javier Gutiérrez, SACD Secretary General Patrick Raude, AKM Director General Gernot Graninger, SABAM CEO Carine Libert, ARTISJUS Director General András Szinger come together for a panel on current challenges and future of collective management in Europe.
Photo ©: CISAC
GESAC, SAA and EVA were instrumental in ensuring the Directive on Copyright in the Digital Single Market was passed. They presented their first analysis of the legislation for the future of authors' rights in Europe and beyond.
A main pillar for societies' collections, the broadcasting market, is undergoing an evolution and synergy with new digital business models. The future of broadcasting was examined in a panel with Futuresource Consulting and RTL, focused on the expansion of subscription video-on-demand (SVoD) services. The committee also received an overview by Amazon of their music services.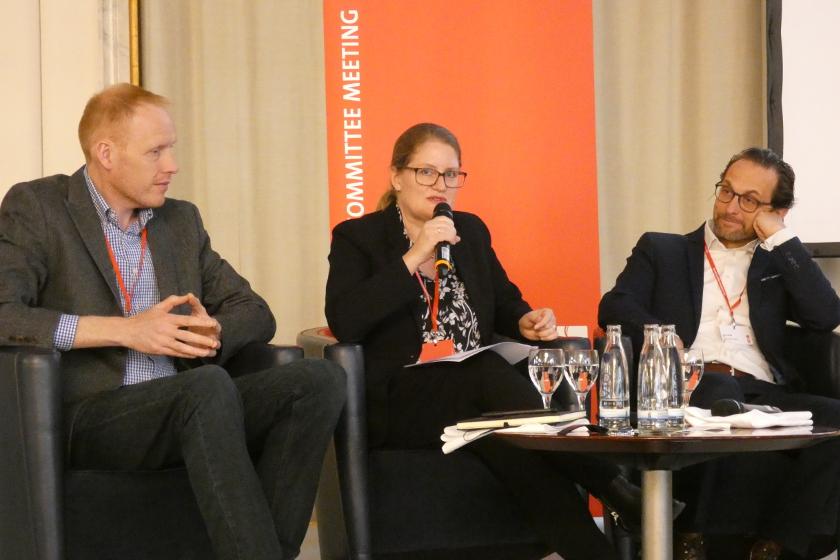 Futuresource Consulting Director of Research David Sidebottom, TONO Director of Broadcast, Online & International Licensing Inger Elise Mey and RTL International Senior Vice President International Distribution Prof. Dr. Stefan Sporn examine the future of broadcasting at the committee.
Photo ©: CISAC
Additionally, the committee examined how to expand private copying levies to cloud computing technologies. It also received updates on CISAC governance, activities in Central and Eastern Europe activities as well as Greece.
The committee concluded by adopting a resolution calling on broadcasters and other users in Ukraine to duly honour their copyright obligations towards local members NGO UACRR and CINEMA.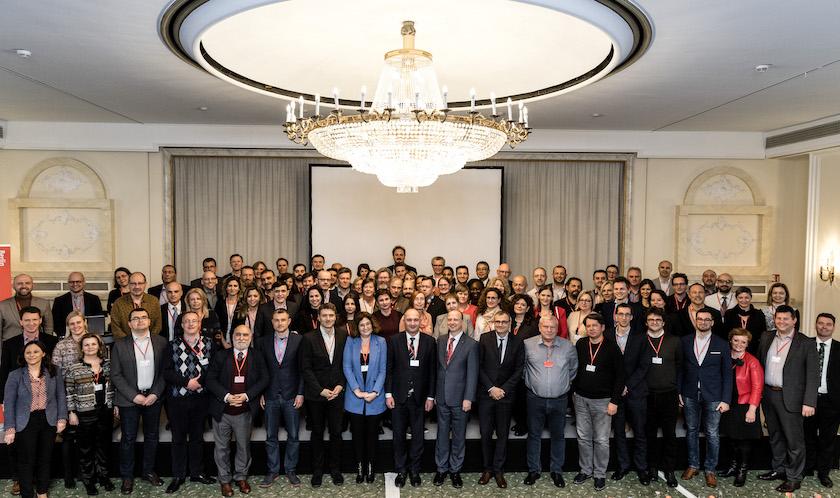 63 CISAC member societies, including 27 European Union and European Economic Area countries with Russia, Turkey and Ukraine unite in Germany for the CISAC Regional European Committee.
Photo ©: Marcus Rex