CISAC's Global Collections Report seen as a top data source for understanding the music industry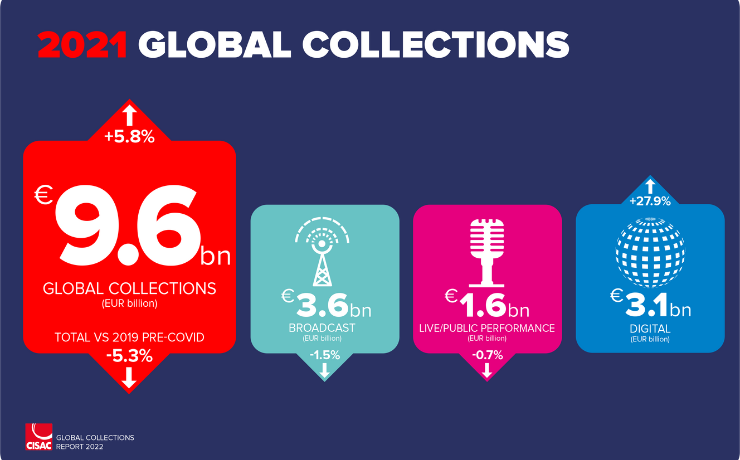 CISAC's Global Collections Report is among the best data sources for understanding the music industry, according to a comprehensive overview by Music Ally. The report lists 22 sources of music sector data, ranging from streaming revenues, music consumption, country reports and the economic value of copyright.
The 2022 Global Collections Report was published in October, showing royalty collections for all repertoires up 5.8% to €9.6 billion in 2021, still 5.3% down on the pre-pandemic collections total of 2020. The report provides detailed analysis and commentary on collections trends. It is one of the only three global data publications (IFPI's Global Music Report and SCAPR's artist royalties numbers) to be based on raw financial data from members.
The list also features key reports on music streaming issued in 2022 by CISAC's sister organisation in Europe, GESAC, and by GEMA in Germany.
Music Ally's article is available here: https://musically.com/2022/12/01/best-data-music-industry-2022/.