CISAC, W&DW and APASER bring audiovisual remuneration campaign to the Cannes Film Festival
Summary
CISAC has joined its international partners in the campaign for equitable remuneration of audiovisual creators, outlining legislative changes needed and the key benefits at an event staged at the Cannes Film Festival.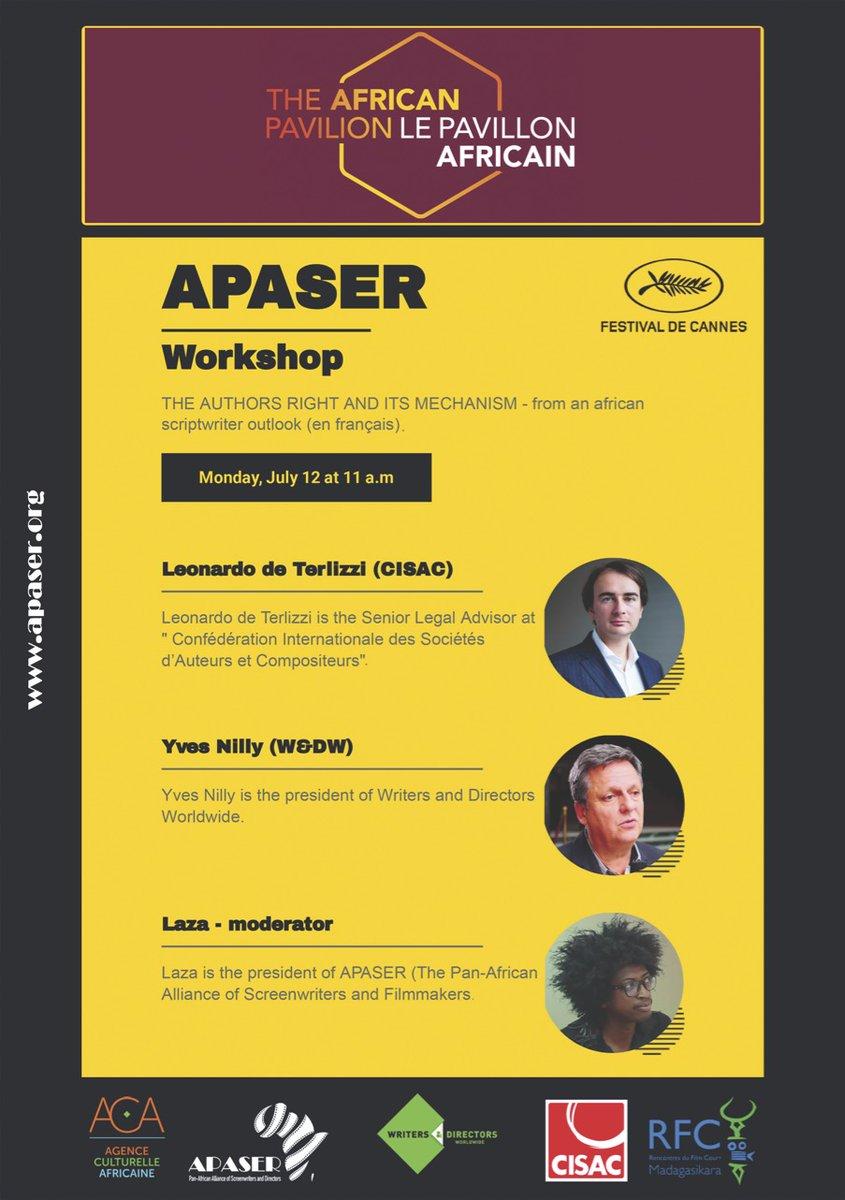 Audiovisual creators – screenwriters and directors whose works are an integral element in the success of films and productions – currently do not have the unwaivable right to earn royalties for their work in most countries.  Yves Nilly, Chair of W&DW, Laza, President of APASER Leonardo de Terlizzi, CISAC Senior Legal Advisor, underlined the need for a robust and harmonised legal framework recognising the rights of audiovisual creators across the world. Harmonisation is key since in many countries, audiovisual creators are still not able to be remunerated for the use of their works, nor to be qualified as "authors".
The audiovisual renumeration campaign is pressing for legislation introducing an unwaivable right of remuneration for audiovisual authors. The adoption of the Copyright Directive in 2019 was an important step forward, since it introduced the principle of appropriate and proportionate remuneration for authors who transfer their exploitation rights to a producer.  CISAC, in collaboration with SAA and W&DW have recently published a case study on Spain, showing how a strong authors rights framework, founded on the unwaivable remuneration right, has helped support the long term growth of the audiovisual industry.