CISAC VP and singer-songwriter Yvonne Chaka Chaka supports CISAC's work to boost royalties in Africa region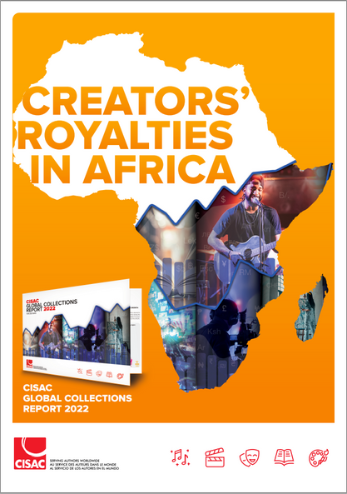 Creators' royalties in the Africa region rose 17% to €75 million last year, with huge potential for further growth if governments take stronger action to support creative industries and improve the copyright landscape. CISAC highlighted the key trends and actions needed to stimulate growth at the Creative Africa Nexus (CANEX) in Abidjan on November 25th-29th. The event showcased CISAC's Global Collections Report as the flagship reference for information on the revenues of creators in Africa. 
CISAC's presentation was supported by the confederation's Vice-President, singer and songwriter legend Yvonne Chaka Chaka, who wrote in CISAC's Africa report: "The Africa figures in the latest CISAC Global Collections Report show the work being done by collective management organisations to secure income for African creators. They also show the huge work that still needs to be done. This is the time for valuing culture with actions, not words. A time for investment in young creators; strong rights for the digital world; education so that creators understand their rights; and tougher enforcement of them by governments who far too often turn a blind eye to copyright. A healthy and robust copyright ecosystem I believe will not only help our creators earn a living but also propel the African economy. Fair chance. Fair play. Fair pay. That is the call to action."
The CANEX, hosted by the African Export Import Bank (Afreximbank) in partnership with the Government of Côte d'Ivoire, brings together creatives from across the region to support and develop Africa's rapidly growing creative sector. CISAC Regional Director for Africa presented the figures and trends of royalties collected in Africa, calling for actions to strengthen the copyright landscape to boost investment and sustain job creation for youths.