CISAC-OIF seminar and Kigali Audiovisual Forum seek to improve audiovisual licensing across Africa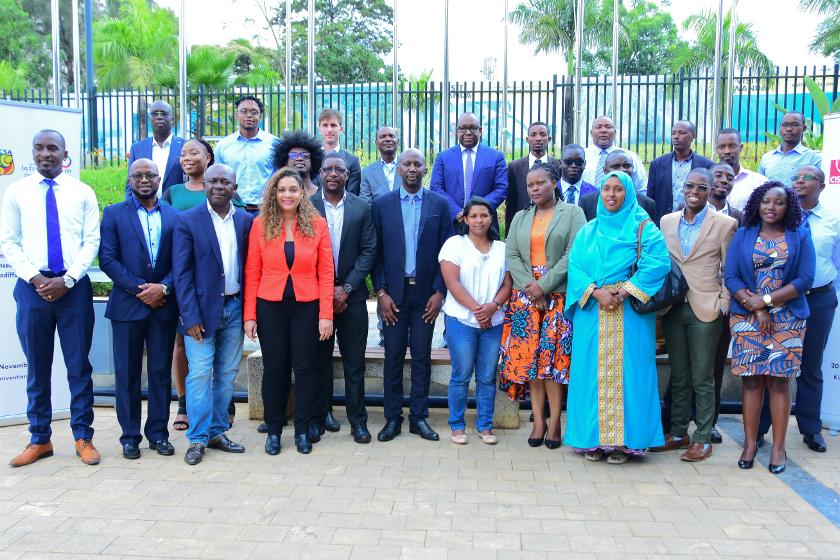 Societies from across Africa united in Kigali for an intensive seminar on improving licensing on the continent. 
Photo ©: CISAC
Audiovisual collections around the world reached €611 million in 2017, posting growth of 6.8% year-on-year. However, the repertoire lags behind in collections in Africa due to licensing concerns. At the moment, audiovisual collections in Africa primarily come from Algeria, Burkina Faso and the Ivory Coast. The market shows great potential, should societies and infrastructure be put in place and reinforced. With the goal of expanding collections in Africa, CISAC was in Kigali, Rwanda for a regional workshop, organised in partnership with the Organisation international de la Francophonie (OIF), and the Kigali Audiovisual Forum.
The two-day CISAC-OIF seminar on TV and radio licenses in Africa brought together societies to fill gaps in their ability to negotiate with broadcasters, license repertoire and collect royalties. Hosted by CISAC member RSAU, CISAC guided societies through licensing mechanisms for broadcasters. A CISAC study providing guiding principles in licensing broadcasters provided insight for attendees. The Ivory Coast's High Authority of Audiovisual Communication Director General René Bourgoin detailed the legal basis for collecting royalties from broadcasters. CAPASSO Expert Warrick Percy complemented the presentations by providing techniques for negotiation and broadcaster licensing.
At the end of the seminar, each society worked together on their own specific roadmaps featuring concrete goals to achieve in the next two years. 
The CISAC-OIF seminar allowed societies to sit down together, share experiences and create two-year goal-orientated roadmaps.
Photo ©: CISAC
Following the seminar was the Kigali Audiovisual Forum, an international conference organised by the Rwanda Development Board. A panel on "How to develop sustainable intellectual property and financing structures for audiovisual economies in Africa" brought together CISAC, its creators council Writers & Directors Worldwide (W&DW) and continental alliance APASER. 
CISAC Regional Director Samuel Sangwa, APASER President Laza and CISAC Legal Advisor Leonardo de Terlizzi gave insight into audiovisual challenges and the market. Attendees learned about the problems faced by Africa in licensing repertoire for television and radio. In Africa, only 40% of radio stations are licensed to broadcast music according to a CISAC survey compiled in July 2017. Recent CISAC studies, including the AV Remuneration study examining global legislation to support reforms to bring fair remuneration to audiovisual authors as well as the Private Copying Global Study were detailed at the forum. 
Finally, film director and APASER President Laza spoke about W&DW, its efforts to bring remuneration to screenwriters and directors as well as the African alliance APASER's activities.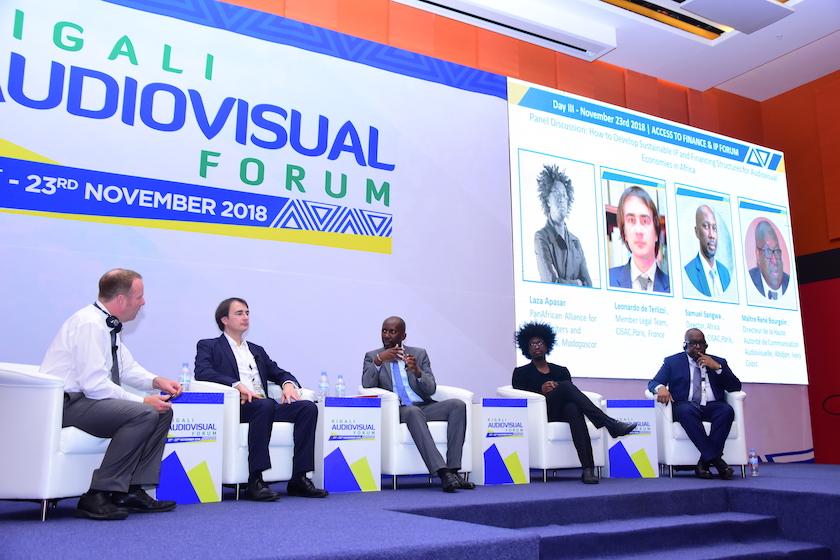 The Kigali Audiovisual Forum was organised to foster development of audiovisual structures across Africa.
Photo ©: CISAC