CISAC delegation received by Mayor of Lisbon prior to General Assembly
Summary
CISAC Board of Directors and SPA were invited to Lisbon City Hall to discuss the importance of protecting culture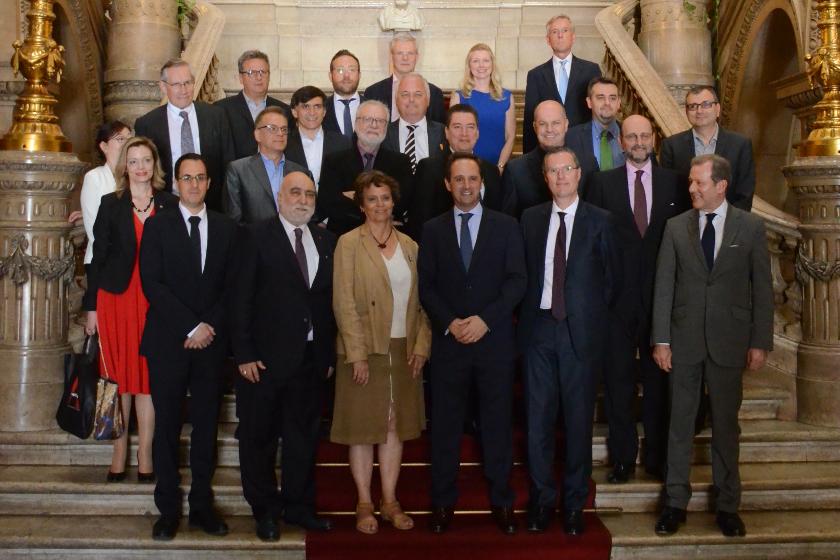 Photo ©: Inácio Ludgero
Photo ©: Inácio Ludgero
On 7 June, a CISAC delegation including members of the Board of Directors were received by the Mayor of Lisbon Fernando Medina and the Councilor for Culture Catarina Vaz Pinto.
The visit was organised by SPAutores, the host of CISAC's 2017 General Assembly. SPAutores President José Jorge Letria presented the delegation to the Mayor. The delegation discussed Lisbon's rich history of culture and creation, that has fostered in the country's welcoming and diverse environment.
Later in the evening, SPAutores invited General Assembly attendees to a dinner and performance alongside the Secretary of State for Culture Miguel Honrado. Speaking on behalf of the Minister of Culture, Secretary Miguel Honrado emphasised the importance of Lisbon hosting the world of author's rights and collective management as well as SPAutores' commitment to defending creators and copyright in addition to the efforts to increase Lusophone cooperation in global creative industries. He then provided the commitment to continue providing legislation that defends the work and interests of creators as well as strengthening the national and international activities of SPAutores.