CISAC and JASRAC strengthen ties with creator associations throughout China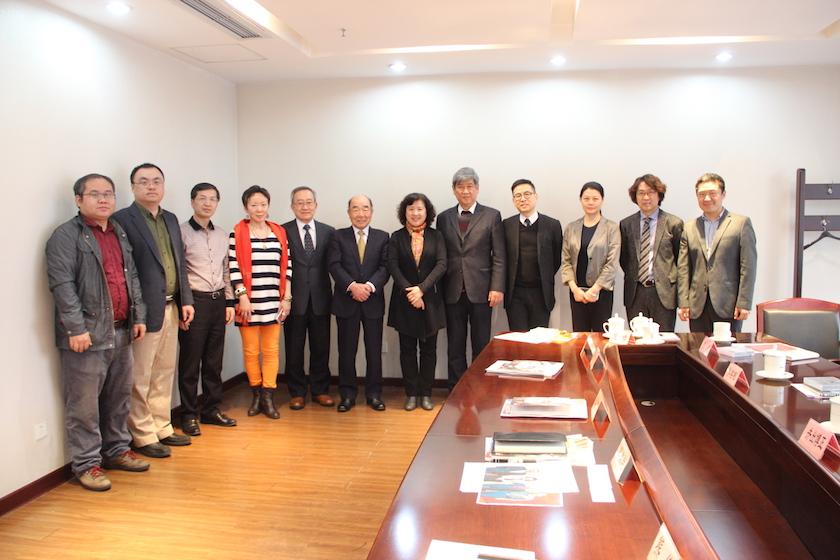 L-R: Li Yulong; Cao Jun; composer and CMA Deputy Secretary-General Xiong Wei, screenwriter, lyricist and writer Su Liu; Satoshi Watanabe; Haku Ide; CFLAC Copyright Protection Department Director Bao Shuyan; performer and CMA Deputy Secretary-General Wang Jianguo; Benjamin Ng; Wang Xiaobing; Zhu Genquan; and Jing Zhang. 
Photo © Li Yulong, CFLAC
On March 14th, CISAC and JASRAC came together for a meeting with creators and associations representing authors throughout China, China Federation of Literary and Art Circles (CFLAC) and the China Musicians' Association (CMA). CFLAC is a nation-wide network with more than 2 million members, composed of 12-member associations in literature, film, drama, fine arts, music, dance, photography, calligraphy, folk art, literature, acrobatics and television.
JASRAC Chairman Haku Ide, JASRAC Senior Administrator, CISAC Asia-Pacific Committee Chairman Satoshi Watanabe, CISAC Regional Director for Asia-Pacific Benjamin Ng met with the CFLAC and CMA to strengthen cooperation. CISAC expressed appreciation to CFLAC for its support for creators, particularly with China in the process of amending its copyright act. 
Expanding upon how the international community can advocate for the well-being of authors, Satoshi Watanabe introduced the Asia-Pacific Music Creators' Alliance (APMA) and the International Council of Music Authors (CIAM) as supportive outlets for music authors. He explained that APMA's priorities are the problem of copyright buy-outs in many Asia-Pacific countries and territories as well as transfer of value. He also presented how JASRAC improves the lives and conditions of music creators, especially lower-income artists.
For years, JASRAC has been concerned about the protection of the rights of Chinese music creators, according to Haku Ide, and actively provided advice to CFLAC and CMA. In the highly developed digital world, he believes that profound changes in dissemination of musical works poses new challenges for protecting the rights of music authors. Music creators in Asia-Pacific at large must improve exchanges, solidarity and cooperation to better safeguard their legitimate rights and interests.
Chinese music creators Su Liu and Xiong Wei explained the need to improve copyright protection in the digital environment in China, calling for international cooperation to tackle the problem