Asia-Pacific Music Creators Alliance holds Executive Committee meeting in South Korea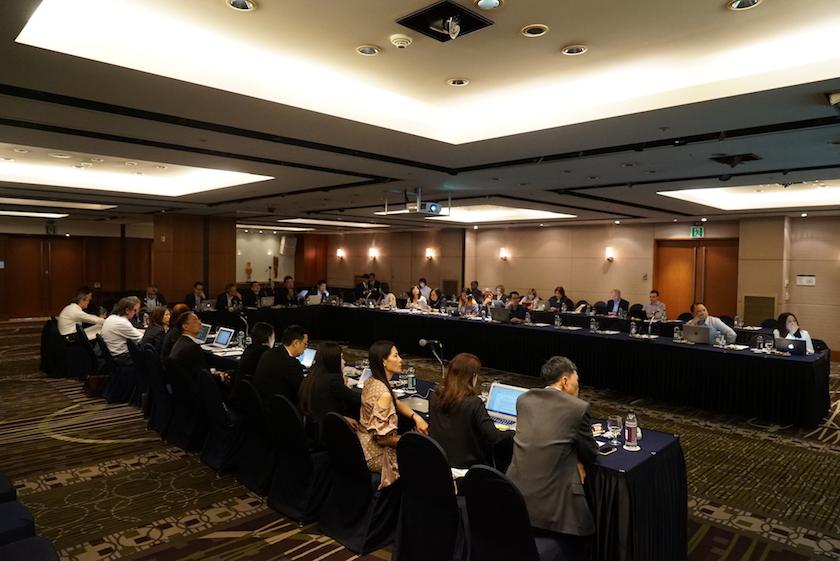 Photo ©: KOMCA
On 11 May, the Asia-Pacific Music Creators Alliance (APMA) Executive Committee took place in Seoul, South Korea. The alliance was recently inaugurated on 28 November 2016 during the World Creators Summit in Beijing, joining other CIAM regional alliances throughout the world. CIAM President Lorenzo Ferrero attended the alliance's Executive Committee meeting.
APMA Chairperson and Japanese composer Shunichi Tokura and Vice-Chair Australian composer Brendan Gallagher opened the meeting, which drew attention to issues that leave music creators at a disadvantage in the region as well as throughout the world. Discussions included copyright "buyout" practices and the transfer of value.  Just prior to the Executive Committee meeting, a joint meeting with Korean music creators, APMA members and Asia-Pacific Committee societies took place. This gave the opportunity to explain APMA, its purpose and priorities. Creator participants were invited to bring up their expectations for the alliance's work.  Strategies to promote APMA and recruit creators to join the alliance's efforts wrapped up the joint meeting.
The first APMA General Assembly was announced for November 2017 prior to the CIAM Congress. Both will take place in Tokyo.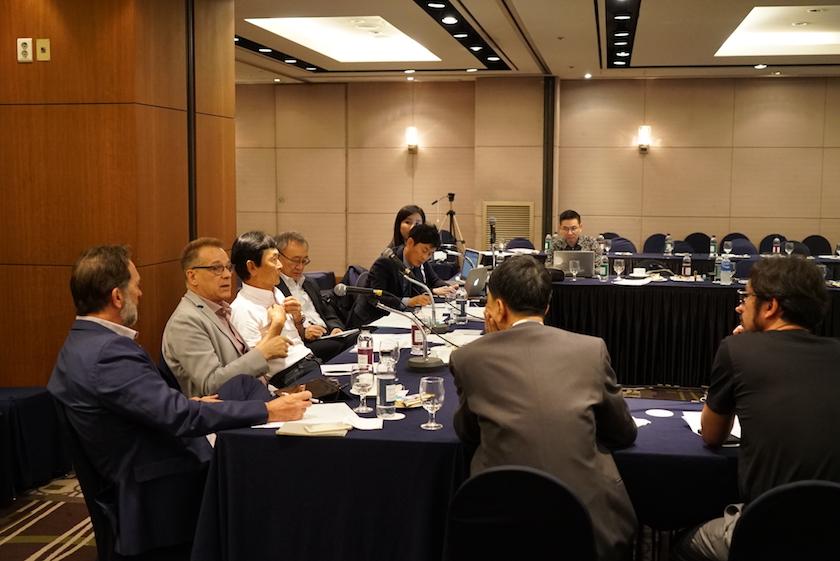 CIAM President Lorenzo Ferrero addresses the Asia-Pacific Music Alliance.
Photo ©: KOMCA