GLOBAL COLLECTIONS REPORT 2023
The Global Collections Report is CISAC's annual statistical overview of authors' societies global collections on behalf of creators. The Report provides comprehensive detailed analysis of collections by repertoire, region and income stream. It also analyses the trends and the key drivers behind them. The Report is compiled based on the exclusive data reported to CISAC by its 225 member societies in 116 countries.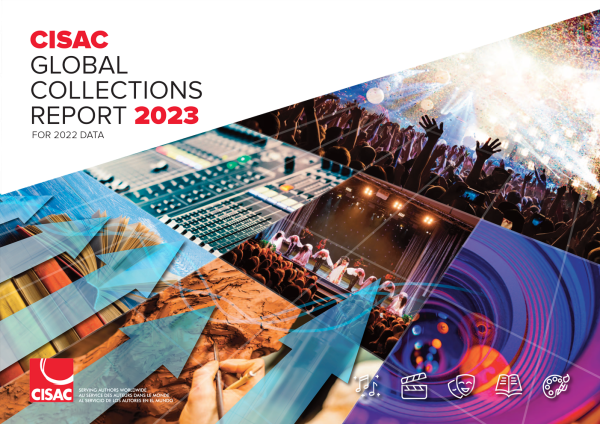 MAIN FIGURES
_____________________
Global collections in 2022 totalled EUR12.1bn, an increase of +26.7% on 2021. Global collections have now been restored to their levels prior to the 2020 worldwide pandemic, with 2022 royalties +19.8% above the levels of 2019.
€
12.1
bn
+26.7%
2022 Global Collections
€2.68bn
+69.9%
Live & Background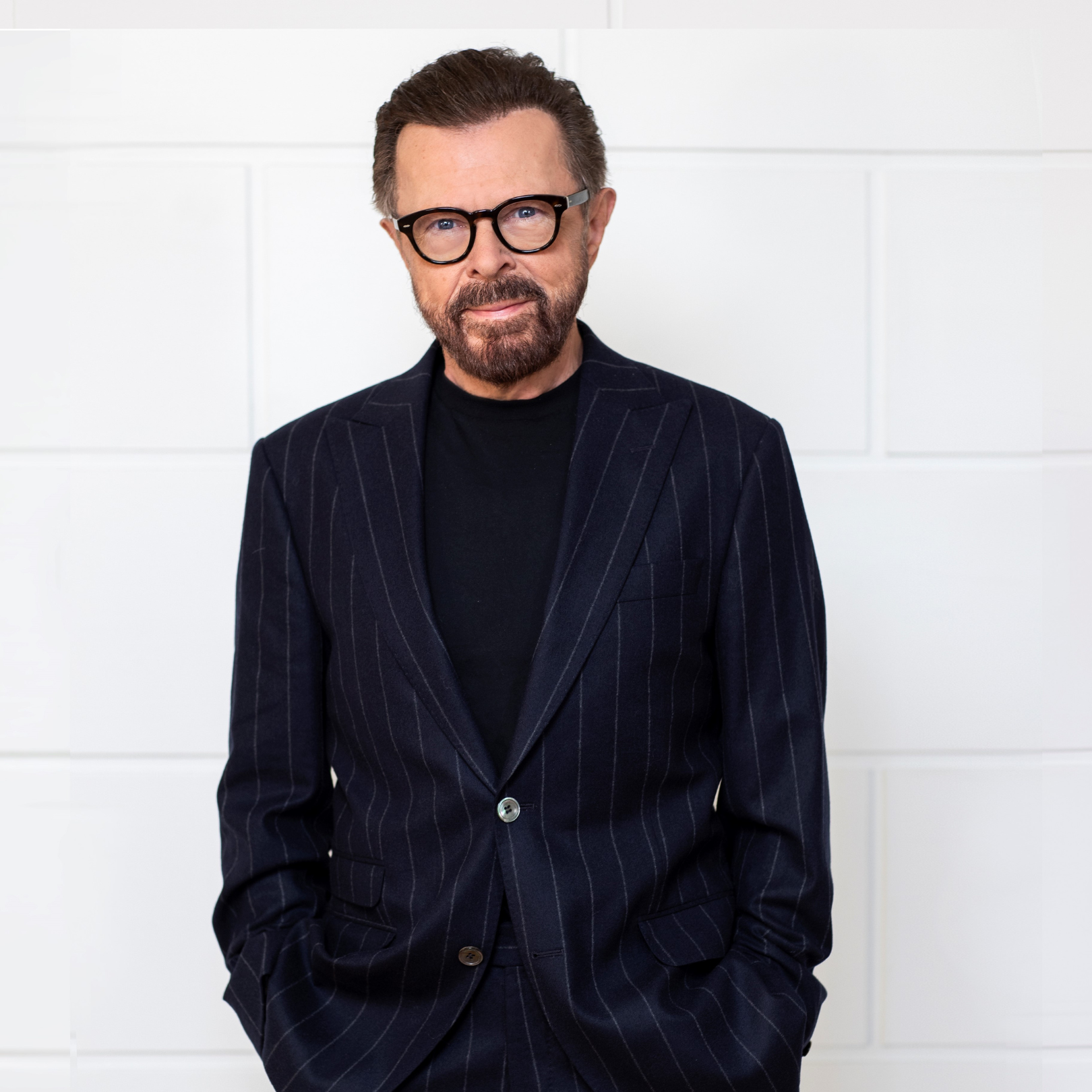 Björn Ulvaeus
CISAC President
"This year's results show that the collective management system, despite all the enormous challenges it faces in adapting to digital, is still robust and effective. And that is good news – because, fresh from COVID and the economic squeeze, what we now face is another very serious, existential challenge – that of Artificial intelligence. AI will radically change the world for creators and the creative industry. It demands international leadership and a strong united front from all parts of the creative industry."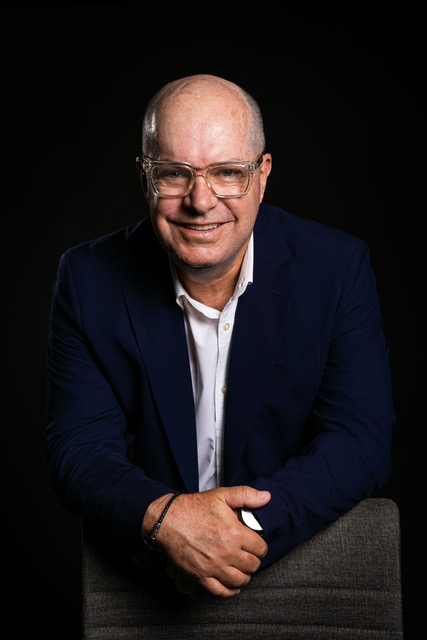 Marcelo Castello Branco
CISAC Board Chair
"The numbers in this Report demonstrate that our global collective management community is experiencing an extraordinary wave of change. While it's fantastic that collections have reached record levels, we cannot ignore the growing inequalities and imbalances between different regions, income streams, and large and small societies. We must address these issues head-on, with CISAC leading the way. This means improving systems, resolving data problems, advocating for creators' rights, and maintaining the solidarity of our community."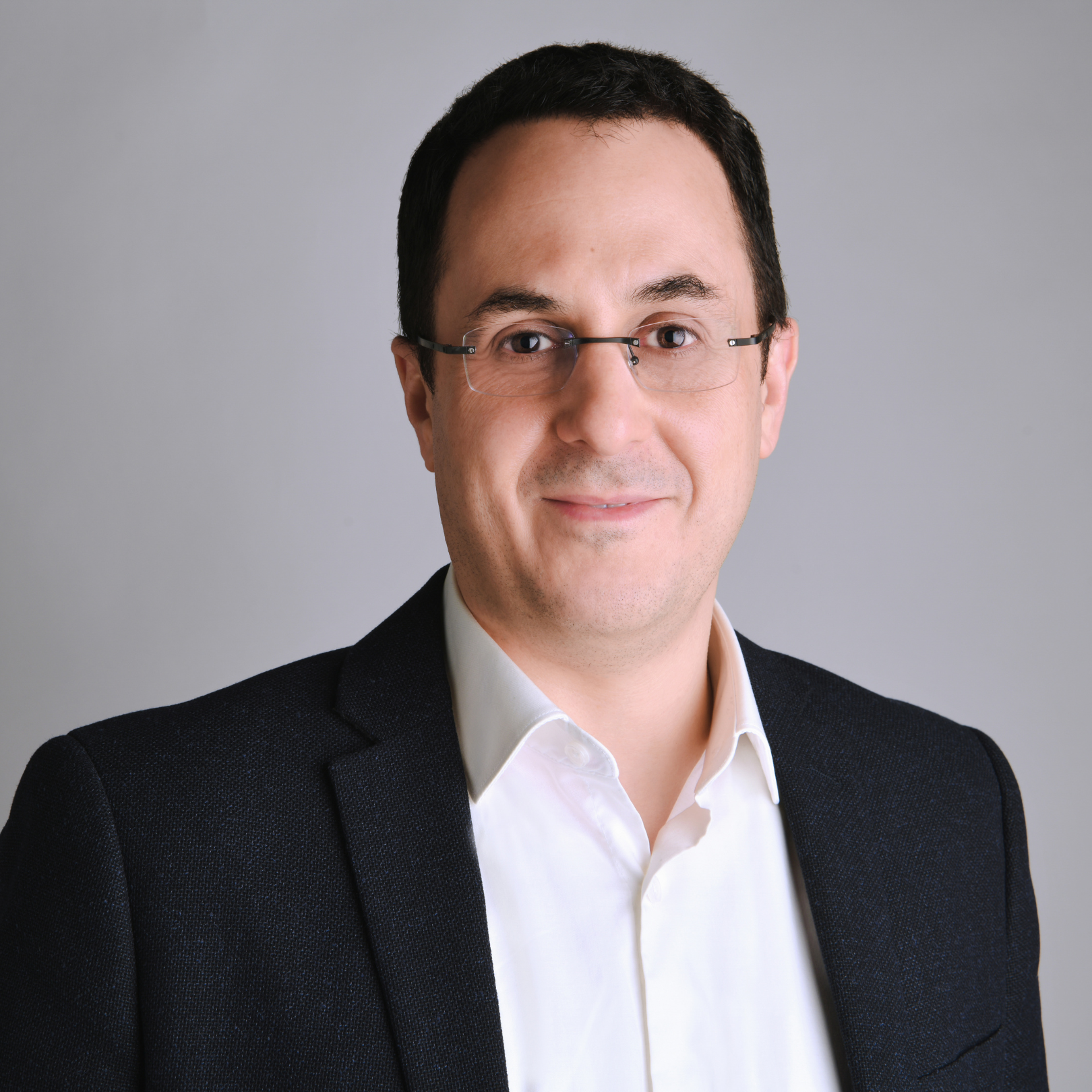 Gadi Oron
CISAC Director General
"This is a remarkable return to growth as our whole sector fully recovers from the disastrous three-year pandemic. While live and public performance have bounced back strongly, the recovery is driven most of all by digital which has now become creator's largest source of income. Streaming and subscription have not just revived the status quo, they have transformed the market, changed the game for creators and paved the way for future growth."

Global Collections: Highlights at a Glance
__________________
Global collections for creators saw record growth in 2022, rising by 26.7% to reach EUR12.1bn.
For the first time, digital became the largest source of revenue for creators, driven by continued growth of subscription streaming and renewed or new licensing deals by societies.
Collections from the digital use of creators' works increased by +33.5% in 2022 to EUR4.2bn, boosted mainly by continued growth in music streaming and subscription video on demand (SVOD).
Royalties from the live and public performance sector, including concerts, background, exhibitions and theatres, increased +69.9% in 2022 as festivals, music tours and businesses reopened.
Total collections for composers and songwriters increased by +28.0% in 2022 to exceed EUR10bn for the first time. Strong streaming subscription income helped digital collections rise by a record +33.5% to become the largest income stream for music creators.
Global collections rose to +26.7% to EUR12.1bn in 2022 (EUR billion)
Live & Public Performance royalties grow by two-thirds (EUR billion)
Digital overtakes Broadcast as creators' top income source
Digital income exceeds EUR4bn after a decade of double-digit growth (EUR billion)
Global Music collections rise +28.0% (EUR billion)
The changing balance of creators' income streams
__________________
The five-year trend of creators' major royalty streams shows the sharply reversed fortunes of live and background and digital over the last five years, with digital up +154.3% and live and background down -2.8% since 2018. Broadcast has remained largely flat during the pandemic and the resilience of TV and radio has played a key part in the recovery of the whole sector in 2022.
 

Global Collections by Repertoire
__________________
Music: Collections ended the year +21.4% above 2019, indicating an overall market "reset" after three years of massive disruption by the pandemic. Digital for the first time is the largest music income segment.
Audiovisual: Broadcast is substantially the largest source of income, comprising over two-thirds of collections and growing by +8.3% during the year.
Visual Arts: Reprography (up 14.8%) remains the largest royalty income source for visual artists with income obtained from the sale of photocopiers and printers. Revenues from private copying were up +39.2%.
Drama was the fastest-growing repertoire in 2022, with royalties increasing by +89.4% after being worst affected by lockdown restrictions.
Literature: reprography stabilised to a modest global increase of +2.5%. After two relatively flat years, public lending grew by +34.1% in 2022 to make up 13.0% of the literary total. Digital revenues from e-lending fell by -13.1% following a more than three-fold increase during the pandemic years.
€10.8bn
+28.0%
(2022 Collections)
_____________________
+8.4% €8.96bn
(2019 PRE-COVID)
€646m
+11.0%
(2022 Collections)
_______________
+6.5% €597m
(2019 PRE-COVID)
€169m
+89.4%
(2022 Collections)
___________________
+0.03% €175m
(2019 PRE-COVID)
€207m
+5.3%
(2022 Collections)
___________________
-0.9% €197m
(2019 PRE-COVID)
€220m
+12.8%
(2022 Collections)
___________________
-1.9% €165m
(2019 PRE-COVID)

Global Collections by Region
__________________
Every region saw growth in 2022 with Europe remaining the largest at more than half the global total. Strong growth in North America slightly narrowed the gap to second place whilst revenues in Latin America increased by +66.1%, helped by the trebling of live and background income.
€6.6bn
+26.1%
(2022 Collections)
___________________
+6.5% €5.5bn
(2019 PRE-COVID)
€2.96bn
+29.9%
(2022 Collections)
___________________
+13.0% €2.45bn
(2019 PRE-COVID)
€1.8bn
+15.7%
(2022 Collections)
___________________
+9.6% €1.57bn
(2019 PRE-COVID)
Latin America & the Caribbean
€612m
+66.1%
(2022 Collections)
___________________
-5.8% €495m
(2019 PRE-COVID)
€76m
+10.1%
(2022 Collections)
___________________
+1.1% €79m
(2019 PRE-COVID)

Market Analysis
__________________
Global collections in 2022 surged back with the biggest ever annual increase on record: up +26.7% to EUR12.1bn. The post-COVID recovery highlights big changes in the breakdown of the main income streams of creators. Digital in 2022 became the largest royalty source, while live and public performance remained -7.9% below its pre-COVID peak. Indications are that, after three years of disruption due to COVID, collections growth is returning to the sector's historical pattern of steady, incremental year-on-year progression.