Sacem press release: Sacem delivers record royalty distribution of €1.2 billion as collections reach new high of €1.4 billion, driven by growth in digital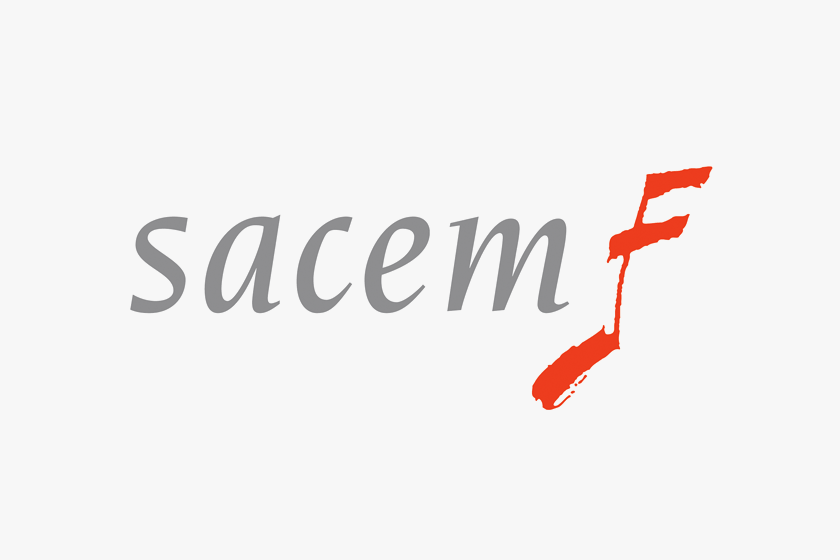 To view the original press release from Sacem, please click here.
---
19 May 2017: Sacem, the leading international collective management organization, achieved record revenues in 2016 and returned more money to its members than ever before.
KEY HIGHLIGHTS
Total collections rose 3.9% year on year to €1.37 billion

- Revenue collected on behalf of Sacem's members rose 2.6% year on year, to reach €884.3m, 

- Revenue collected on a mandate basis on behalf of other rights-holders grew 6.5% to €486.7m

Distributions climb up 1.9% to €1.21 billion
Sharp 42.6% rise in online revenue collected, as 2.6 trillion usage data points processed
Further growth in membership, up 2.4% to 161,170
Revenue from private copying rose 6.1% to €82.8 million
€57.7m invested in almost 2,000 creative and cultural sustainability projects and social aids, ensuring the longer term future for music
Jean-Noël Tronc, CEO of Sacem, comments: 
"This was a landmark year for Sacem as we continued to work tirelessly on behalf of our members to ensure efficient and accurate collection and distribution of royalties on their behalf. Not only have we collected record revenues for our members and distributed record royalties to them, we have done so while ensuring a sustainable future for our members and other creators around the world by investing in innovative strategic initiatives such as our partnership with IBM. We have also improved our operational processes to be able to distribute collections to our members and commercial partners more quickly.
"The rapid growth in revenues from online confirms the importance of creating a world class technology platform to ensure we maximize the opportunities for our members and partners from online music distribution. The URights platform we are developing will enable us and other rights-holders that partner with us to handle the explosive growth in online data, to track and capture the value from online on behalf of creators.
"Our passionate approach to digital innovation and our commitment to provide an efficient, transparent service means we are a partner of choice for other rights-holders worldwide, from publishers like UMPI and Wixen Publishing to other collective management organisations like SOCAN.
"We look forward to further expanding our international reach in the years ahead, as we leverage our partnerships and digital capabilities to maximize value and opportunity for all our members and the other rights-holders we represent."
STRATEGIC OVERVIEW OF KEY DEVELOPMENTS
Growth in online
Sacem's revenues from online grew by 42.6% to €56.3m, catapulting them above revenues from disc formats, which declined by 5.1% to €49.6m. Sacem is already managing exponential growth in the amount of data it processes. In 2006, Sacem processed 5 million download and usage reports which grew to 987 billion in 2016 across 2.6 trillion individual music usage data points.
Investment in innovation
The record financial results come at the same time that Sacem made strategic investments in innovation to ensure a sustainable future for its members. It recently announced a 10- year partnership with IBM to develop URights, a world class online music copyright management platform, using artificial intelligence through IBM's Watson Explorer to analyse structured and unstructured data in any digital or audiovisual media. In addition, Sacem is collaborating on an innovative new blockchain project with IBM, ASCAP, and PRS for Music to improve data accuracy for rights-holders.
International membership
Sacem's membership grew in 2016 by 2.4% to 161,170. With 19,650 foreign members from 166 different nationalities, Sacem is the world's most internationally diverse authors' society.
Industry partner of choice
In 2016, Sacem was trusted with several key commercial mandates from other rights-holders:
- In June, SOCAN, the Canadian CMO, signed a pan-European online agreement with Sacem to represent its 135,000 songwriters, composers and music publishers' rights.
- Sacem also renewed its partnership with Universal Music Publishing International (UMPI), and signed a new agreement with SoundCloud.
Protecting cultural value
Sacem invested more than €57.7 million in social and cultural activities in 2016 to ensure a sustainable for creators. This included financial support for authors and composers and for the concert venues, festivals and producers that enable live and recorded music to develop and thrive. Sacem also continued to back a range of projects to expand artistic education, particularly amongst young audiences, and to champion creative genres that sit outside the mainstream.