NGO UACRR press release: Ukrainian authors take stage at Parliament to demand fair payments for creators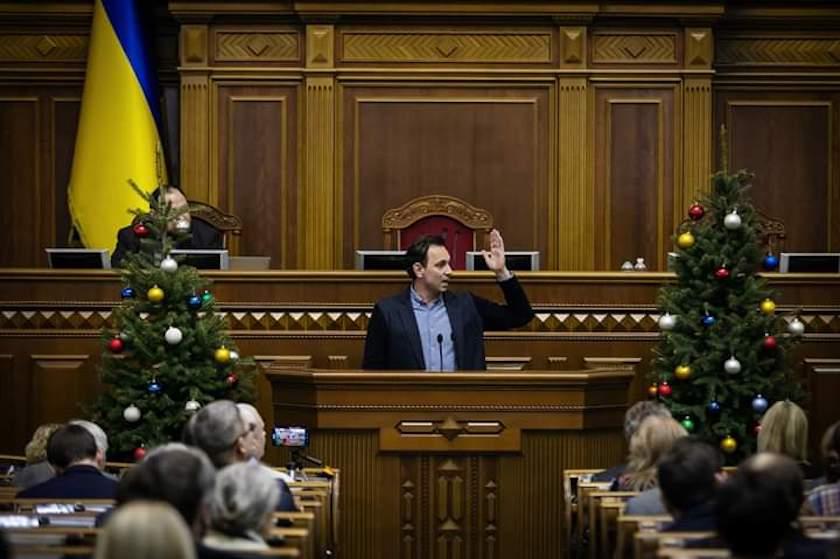 Photo ©: Yevhen Zavhorodnii
Photo ©: Yevhen Zavhorodnii
The following press release is from member society NGO UACRR.
---
December 16, 2019, Kyiv, Ukraine - Ukrainian authors expressed their position regarding the protection of copyright in the Parliament of Ukraine. Author, composer and NGO UACRR Interim Director General Valerii Kharchyshyn was joined by 12 famous Ukrainian authors in a Parliamentary hearing on creating an effective intellectual property system in the country.
Kharchyshyn expressed concerns about the current collective management system, stating: "We are a Ukrainian organisation created by authors, taking care of authors and managed by authors. We created it so authors could have their home. The show must go on, but it shall be paid for!"
Kharchyshyn and authors pointed out that the current law on collective management of copyright, adopted last year, has not achieve the expected results.
CISAC has been providing extensive support to Ukrainian authors by addressing the President, Government and Parliament of Ukraine. The Confederation continues to emphasize the need for a fair and transparent accreditation of collective management organisations in order to establish a system of royalty payments.
As a member of CISAC, NGO UACRR manages almost all global repertoire in Ukraine through approximately 100 contracts with sister societies throughout the world.