MÜST press release: The world is facing the threat of COVID-19, and MÜST in Taiwan still wants to create some opportunity for its members to work together even in this difficult situation.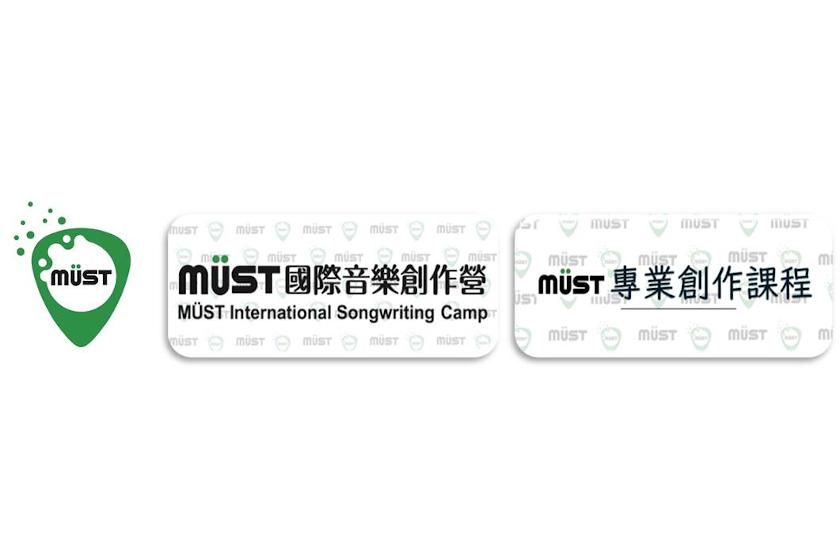 MÜST's new registered guitar-pick-shaped logo has the concept of melody, playing, cooperation, trust, communication and internationalization.
Image ©: MÜST
The following press release is from member society MÜST.
---
In 2018, MÜST set up a Multimedia Room in its office, and many training projects for its members have been launched since it opened.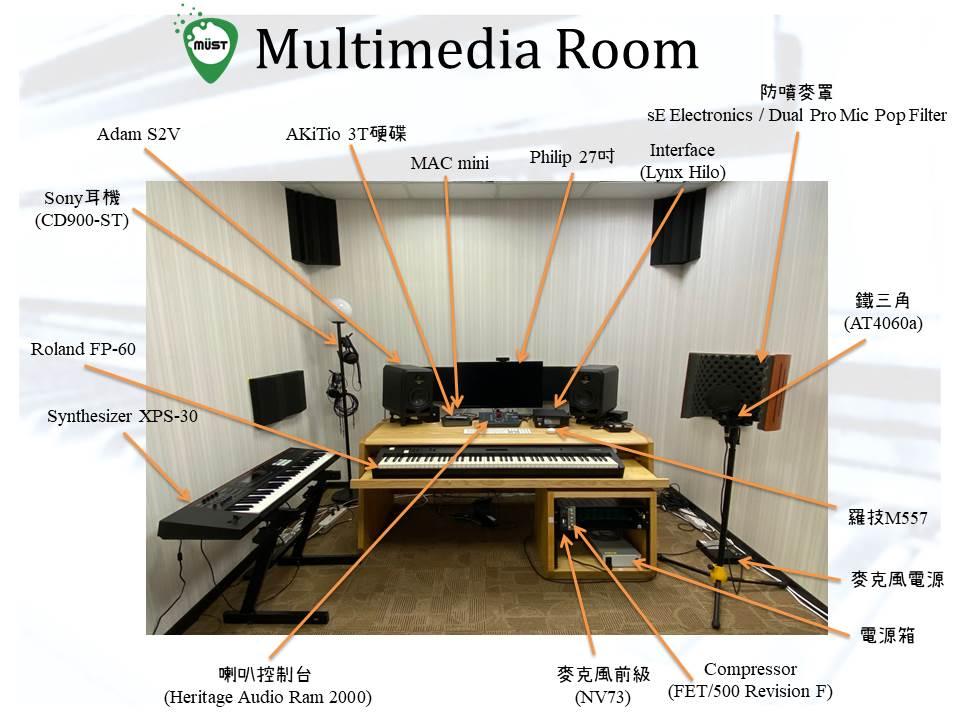 Photo ©: MÜST
The experienced members of MÜST, including some artists, have been invited to lecture on their specializations in the Professional Creation Session.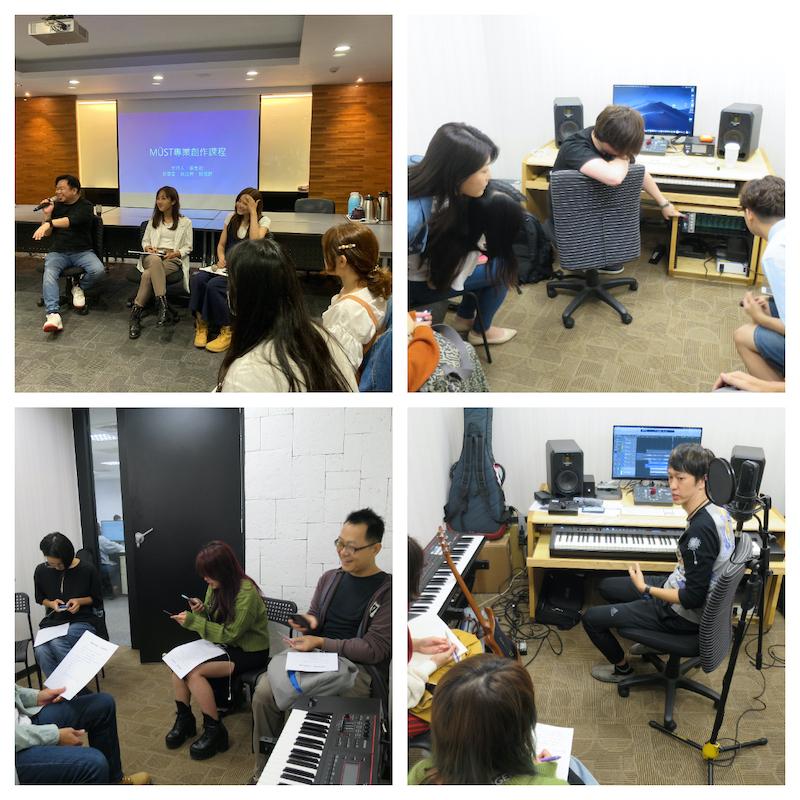 Photo ©: MÜST
Year 2020 somehow is frustrating and the songwriters are one of the most impacted groups during the pandemic. In order to keep social distance and in whatever way MÜST wants to help its members to connect each other, it brought both the Professional Creation Session and its successful annual event - International Songwriting Camp online from this June to August.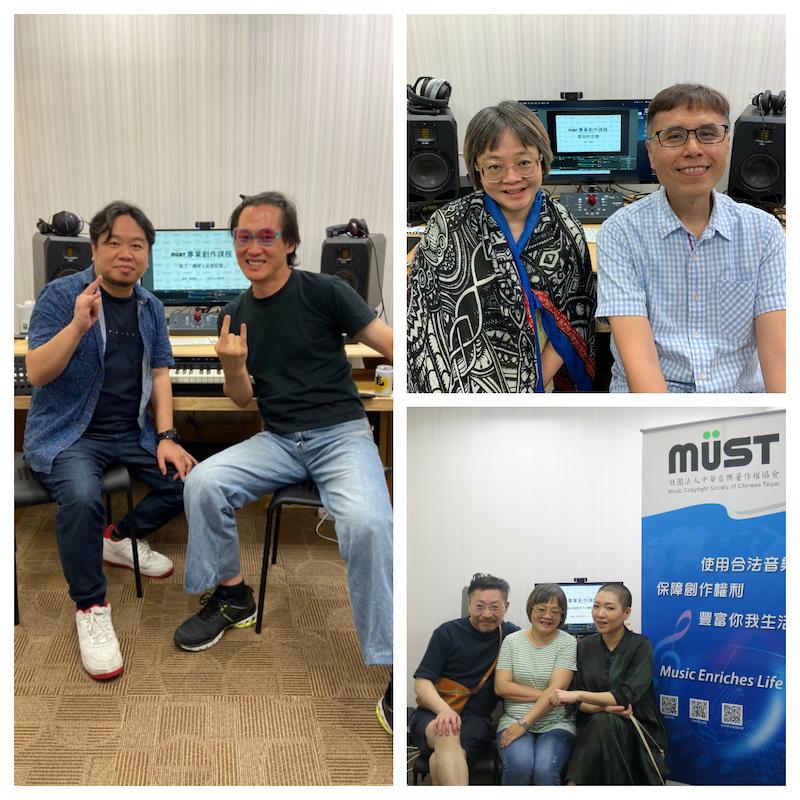 Photo ©: MÜST
The Professional Creation Session – Online
Every Monday, Wednesday and Friday, MÜST invites its members to share their experience and tips about creating songs, and even their personal life in the music industry.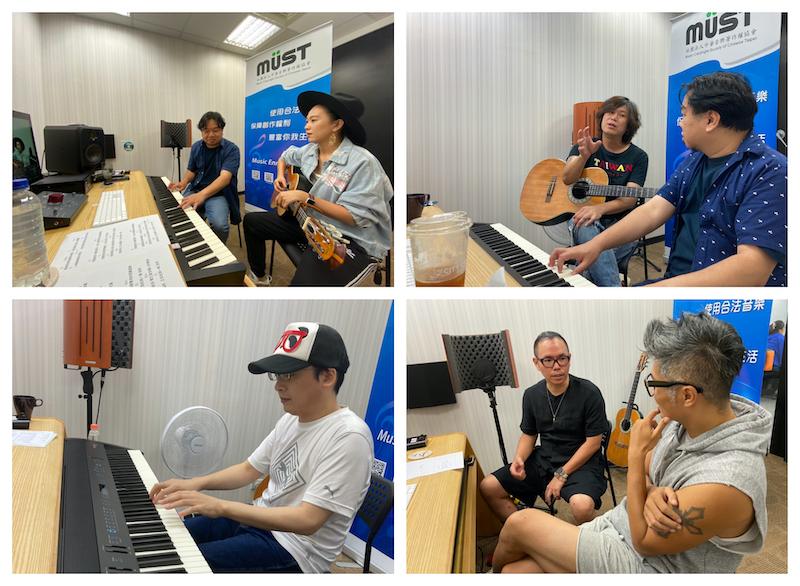 Photo ©: MÜST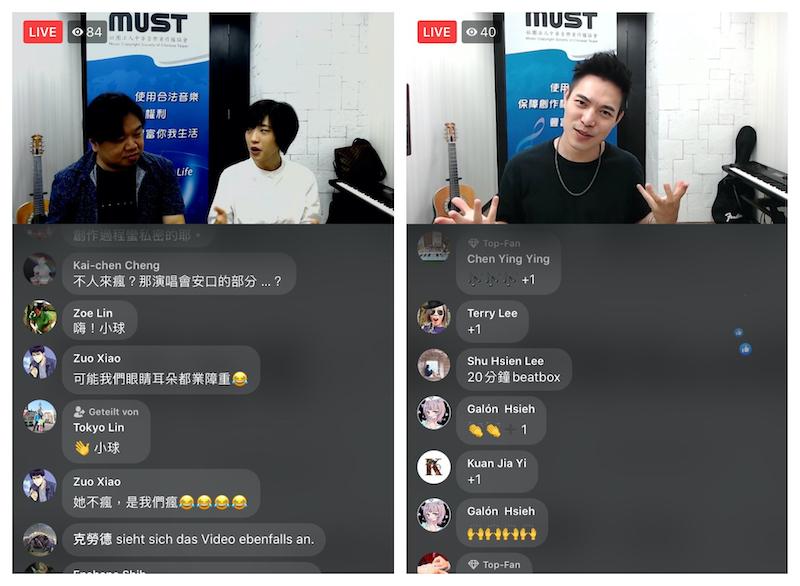 Photo ©: MÜST
The International Songwriting Camp – Online
Every Tuesday and Thursday, one team a day with 3-4 writers needs to complete a song 1)with the designated genre 2)in 8 hours 3)before they talk about their co-writing online to the viewers on MÜST's FB fanpage.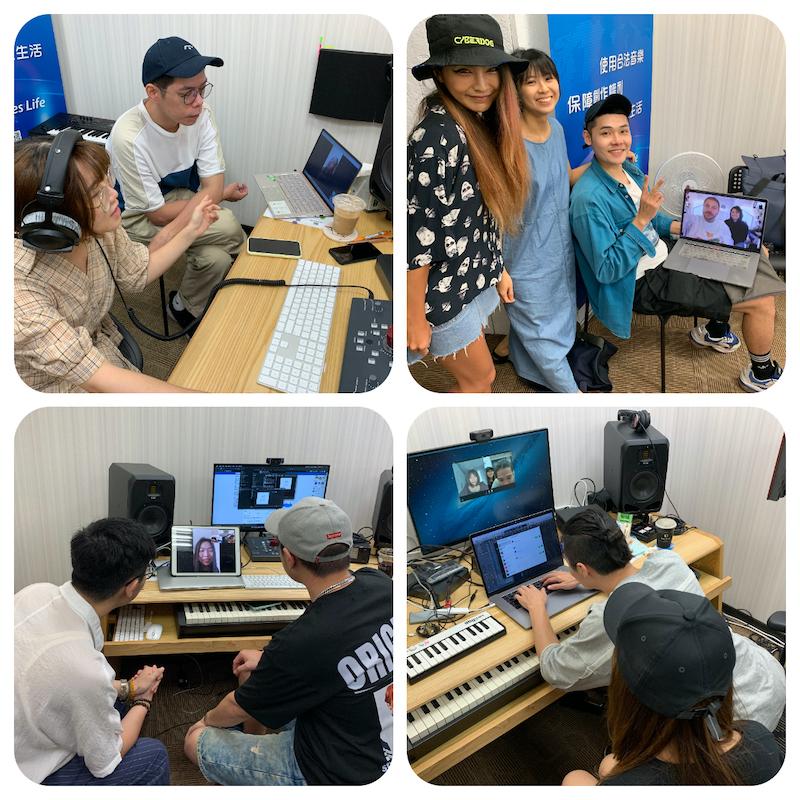 Photo ©: MÜST
The camp committee helped to group the participants and reviewed the respective genres of all 19 teams.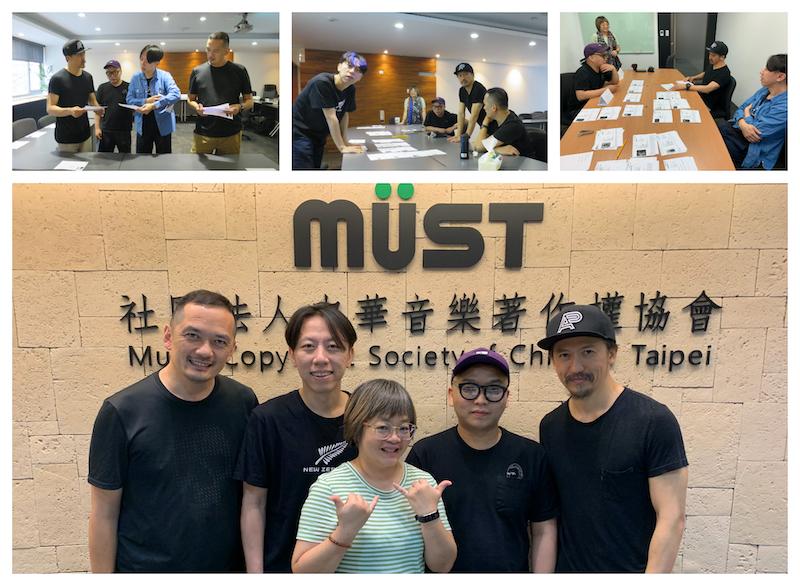 Photo ©: MÜST
As long as the team achieves the 3 requirements, every participant will receive the completion bonus planned to encourage the songwriters to keep writing in this difficult time. 
Photo ©: MÜST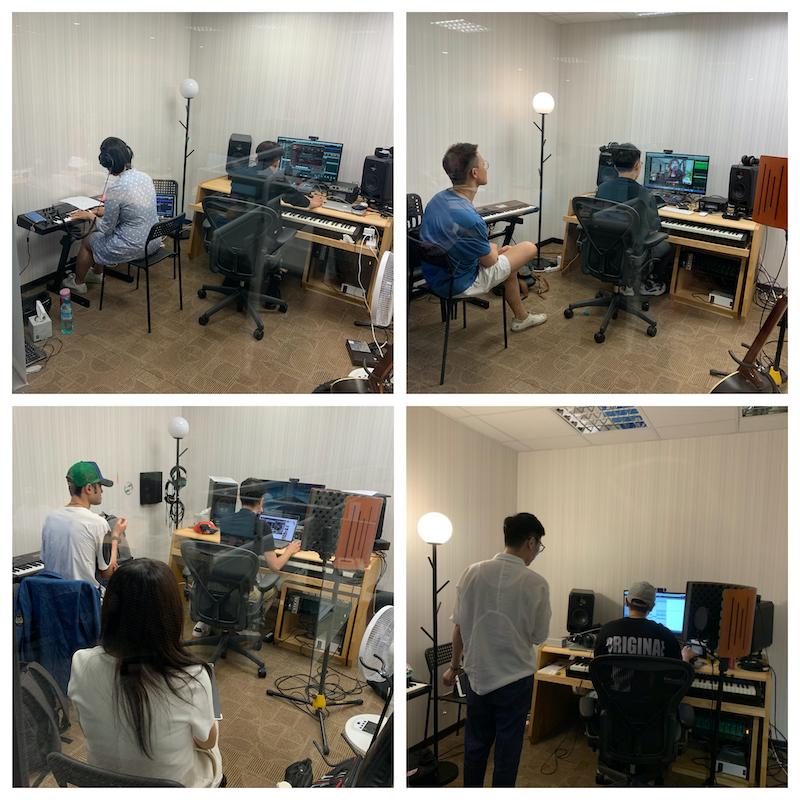 Photo ©: MÜST
34 members of MÜST's sister societies in China, Canada, France, Hong Kong, Korea, Macau, Malaysia, Singapore and the UK, and 33 MÜST members from the cities around Taiwan reached this event.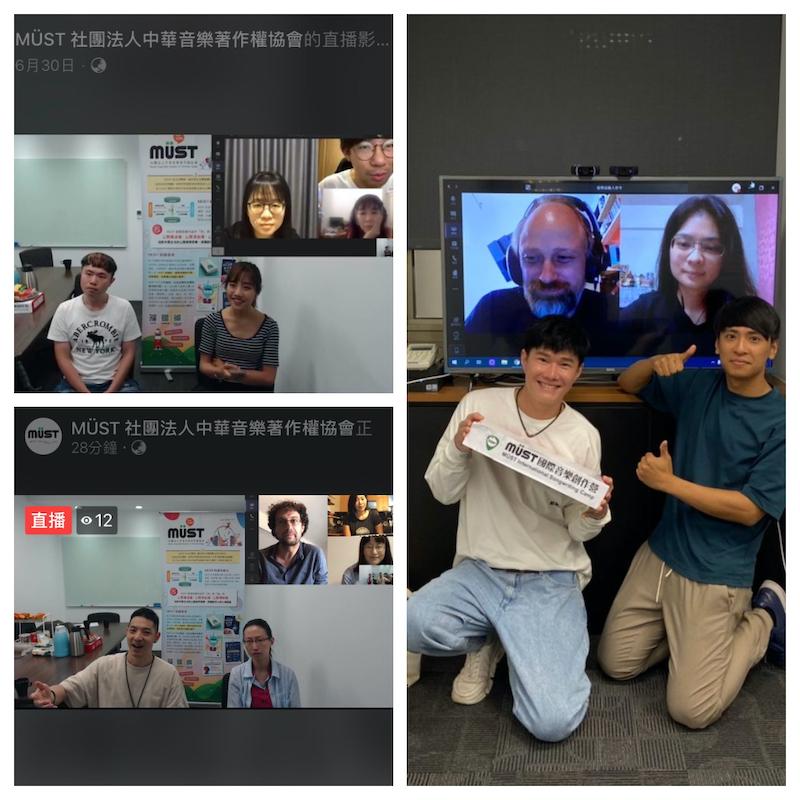 Photo ©: MÜST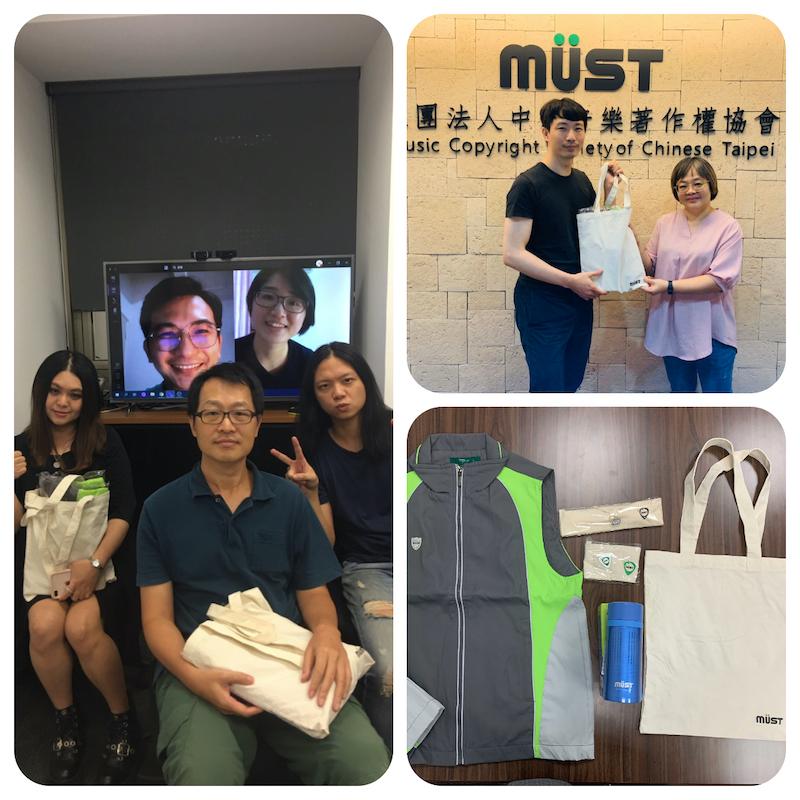 Photo ©: MÜST
MÜST is and will be trying its very best to make its members close to each other more, even when the social distancing becomes first in our life.