JASRAC press release: Tokyo Court Rules in favour of JASRAC regarding music instrument class operators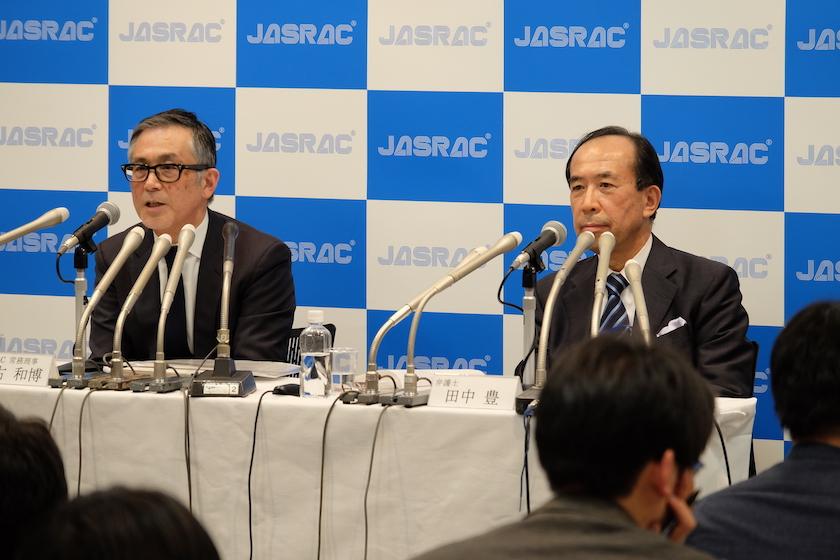 JASRAC Managing Director Kazuhiro Seko and attorney at law and legal team leader Yutaka Tanaka. 
Photo ©: JASRAC
The following press release is from member society JASRAC.
---
The Tokyo District Court has passed judgement on the lawsuit for the confirmation of the absence of right to claim which was filed by musical instrument class operators against Japanese music society JASRAC.
In the judgement on February 28, the presiding judge Sato Tatsubumi stated that all requests of the plaintiffs are dismissed and that litigation costs will be borne by the plaintiffs.  The judge ruled that any performance of works administered by JASRAC in musical instrument classes is protected by copyright, regardless of how the works are used (whether performed by teachers or students, or performance of sound recordings).
JASRAC said it will continue to work so that the "cycle of creation," which allows all creators to be properly remunerated, will operate smoothly in every economic activity where music is used.
JASRAC commenced the licensing of performances at musical instrument classes from April 1, 2018, based on the Tariff reported to Japan's Agency for Cultural Affairs.  Some musical instrument classes have already been paying royalty fees to JASRAC.
The JASRAC statement is here https://www.jasrac.or.jp/ejhp/release/2020/0228.html