Creators, authors' rights societies and international organisations convene in Algeria to boost royalties in Africa
Summary
Collections in Africa totaled €67 million in 2016, but creators need stronger rights to unlock the region's true potential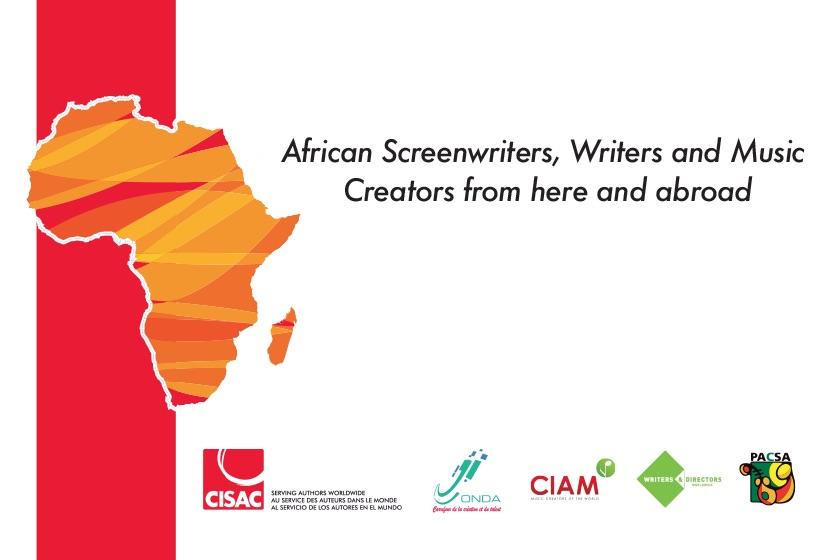 Paris, 11th  September 2017 – Creators and authors societies representing 22 nationalities gather for the common cause of strengthening creators rights at the "African Screenwriters, Writers and Music Creators from Here and Abroad" conference from the 13th to 15th of September in Algeria's capital, Algiers.
The event is organised by Algerian society ONDA and global authors' rights confederation CISAC in partnership with the Algerian government. Staged in conjunction with the International Council of Music Creators (CIAM), Writers & Directors Worldwide (W&DW) and Pan African Composers' & Songwriters' Alliance (PACSA), the event marks the next step in the development of the creative and cultural sectors in Africa.
Algerian Minister of Culture Azzedine Mihoubi and ONDA Director General Sami Bencheikh El Hocine will be welcoming around 100 creators and guests from Africa and Europe, spanning the audiovisual and music sectors. Representatives of African and international collective management organisations will also attend, as well as the Arab League, the African Regional Intellectual Property Organization (ARIPO), the Pan African Federation of Filmmakers (FEPACI) and the Organisation Africaine de la Propriété intellectuelle (OAPI).
Cultural industries have huge growth potential in Africa, but creators across the region struggle to get fairly remunerated for their work. According to the 2017 CISAC Global Collections Report soon to be published, total royalty collections in Africa rose to €67 million in 2016, representing 0.7% of global collections. South Africa and Algeria lead collections across all artistic repertoires, with Algeria seeing collections of €23 million in 2016.
Creators and organisations will commit to step up cooperation in key campaigns to improve rights collections and protection. These include a push for better rights for screenwriters and directors, collections of private copying levies and the protection of music and audiovisual works in the digital market. 
CISAC Director General Gadi Oron says: "In Algiers this week, organisations from throughout Africa and the Arab world will be joining forces with global partners for the first time, to fight for creators' rights.  This is a unique moment of collaboration in our international campaigns for fair remuneration, expanding cultural industries' impact and unlocking their potential in creating new jobs and economic growth".
Learn more about Writers & Directors Worldwide (W&DW):
http://www.writersanddirectorsworldwide.org 
Learn more about the International Council of Music Creators (CIAM):
Learn more about the Pan African Composers' & Songwriters' Alliance (PACSA):