CISAC welcomes UNESCO guidelines as an important step to addressing the transfer of value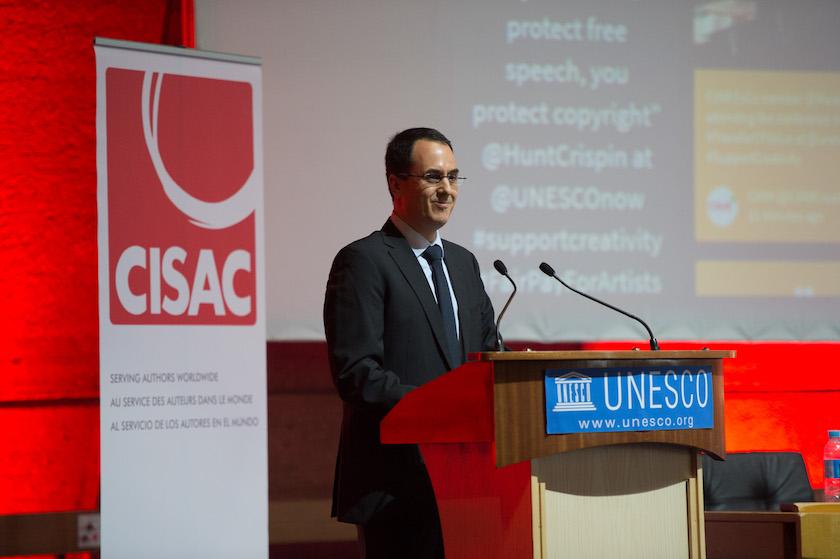 CISAC Director General Gadi Oron calls on the legislators to fix the transfer of value in the digital market. Photo ©: Aurélien Mahot
Paris, 15th June, 2017 - CISAC Director General Gadi Oron today welcomed new operational guidelines adopted by UNESCO aimed at helping protect creators and promote cultural diversity in the digital world.  
The guidelines, approved today by 144 countries plus the EU as part of the implementation of the UNESCO Convention on the Diversity of Cultural Expressions, call on governments to ensure fair remuneration of creators. They recognise the importance of fair remuneration in the digital market to culture, creativity and cultural diversity goals. The Guidelines' adoption follows a joint CISAC and UNESCO conference on June 12th that explored the problem of the transfer of value and the challenges it brings to creative industries.
Gadi Oron said:  "It is very good news for creators and the whole creative sector that UNESCO is now engaged in the global debate on the transfer of value in the digital market. This is the most important issue for our sector today. We need global solutions to ensure that creators are fairly remunerated by all digital services and UNESCO'S new guidelines are an important step forward. They send a clear and strong message to governments worldwide that culture and creativity in the digital world crucially depends on respect, protection and remuneration of creators. They also reinforce the call from creators for new laws to fix the transfer of value problem".