CISAC and FutureLearn trilingual global online course on copyright starts this Monday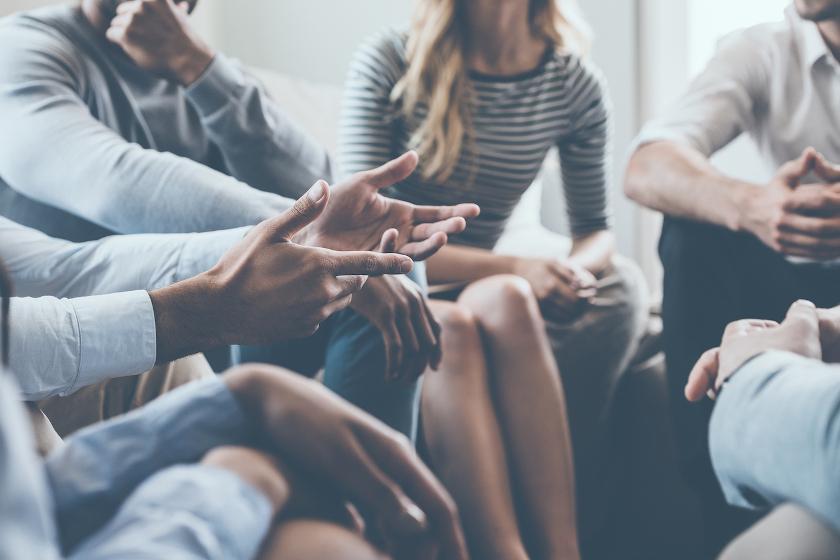 Photo ©: iStock
Paris, January 12th, 2018 - Where and when did copyright come to be? Why did a concept invented hundreds of years ago continue to be at the center of debates on the global cultural industry in the 21st century? 
These and many other questions are answered in the first trilingual, globally available and free online course "Exploring Copyright", which will launch on January 15th 2018.  Enrolment for the CISAC's Massive Online Open Course (MOOC), offered in partnership with FutureLearn, the social learning platform, is now open in English, Spanish and Portuguese.
The MOOC "Exploring Copyright" is a journey through history, from Gutenberg's printing invention to today's digital age. It shows how authors and creators gained protection under the law and started earning remuneration for their work, and how today's creative industries have developed. It explains how authors' rights contributed to economic growth through the centuries and how digital technology presented new opportunities and challenges in protecting creators. The course includes articles, videos, illustrated timelines, quizzes and interactive discussions.
The 2018 edition of the MOOC, that comes following successful runs last year, are available in English, Spanish and Portuguese, thanks to UBC and SPA, the authors' societies of Brazil and Portugal.
The educator behind the MOOC is copyright lawyer, professor and former UBC Executive Director Marisa Gandelman. She explains: "If you are part of the creative industries, the course will explain how laws are the result of social processes, and how people's understanding of the need to remunerate authors for their works has evolved over time.  For the curious non-expert, the course teaches that things we consume on the internet did not fall from heaven; they are the result of hard work from authors who deserve and need to be paid for it."
CISAC Director General Gadi Oron said: "For something that is so fundamental to culture, business and our economy, copyright is often not properly understood.  We are delighted to be launching the new edition of our MOOC in Spanish and Portuguese, and to be spreading understanding of the vital importance of copyright in the lives of creators globally". 
UBC Executive Director Marcelo Castello Branco said: "UBC has as one of its fundamental commitments the promotion of an increasingly inclusive market for everything that involves copyright. We want more people discussing and opening new possibilities and responsibilities. The work of Marisa Gandelman and the partnership with CISAC and SPA, have helped open borders for Portugal and the Portuguese-speaking countries of Africa. Our engagement with Latin America justified the extension of the course in Spanish as well". 
FutureLearn Head of Content Nigel Smith commented: "In today's digital age, copyright has become a hot topic with much debate attached to it, which makes it relevant to many people and interesting to even more. Indeed, it's a topic close to our own hearts, especially when it comes to digital copyright, so we're delighted to see this course continue its success with runs in additional languages. It's an important issue and the success of the course so far shows that people want to know more about it".
Register today for the course and be sure to use #FLexplorecopyright to engage with learners from all around the world. For more news and course updates, follow CISAC and UBC on social media.
•••••
About CISAC
CISAC – the International Confederation of Societies of Authors and Composers – is the world's leading network of authors' societies (also referred to as Collective Management Organisations, or CMOs).
With 239 member societies in 121 countries, CISAC represents over four million creators from all geographic regions and artistic repertoires including music, audiovisual, drama, literature and visual arts. CISAC is presided over by electronic music pioneer Jean-Michel Jarre and the organisation's vice-presidents are: Beninese singer Angélique Kidjo, Argentinean film director Marcelo Piñeyro, Chinese film director, scriptwriter and producer Jia Zhang-ke and Spanish Neo-Expressionist visual artist Miquel Barceló.
CISAC protects the rights and represents the interests of creators worldwide. Founded in 1926, it is a non-governmental, not-for-profit organisation with headquarters in France and regional offices in Africa (Burkina Faso), Latin America (Chile), Asia-Pacific (China) and Europe (Hungary).
www.cisac.org | Twitter: @CISACNews | Facebook: CISACWorldwide
About UBC 
UBC - Brazilian Union of Composers is a non-profit organization directed by authors whose main objective is to defend their members interests, distributing author rights and developing cultural activities. Founded in 1942 by some of the leading names of the national music sector, UBC continues to be active, excelling in information technology and transparency, representing more than 25,000 members in Brazil and abroad.
www.ubc.org.br | Twitter: @UBCMusica | Facebook: UBCMusica
About FutureLearn 
Founded by The Open University in 2012, FutureLearn is a leading social learning platform, enabling online learning through conversation. With over 7 million people from over 200 countries across the globe – a community that is continuously growing – it offers free and paid for online courses from world-leading UK and international universities, as well as organisations such as the European Space Agency, the British Council and Cancer Research UK. FutureLearn's course portfolio covers a wealth of areas to promote lifelong learning for a range of applications including general interest, an introduction to university studies, continuing professional development and fully online postgraduate degrees.
www.futurelearn.com | Twitter: @FutureLearn | Facebook: FutureLearn