CISAC publishes its Annual Report 2021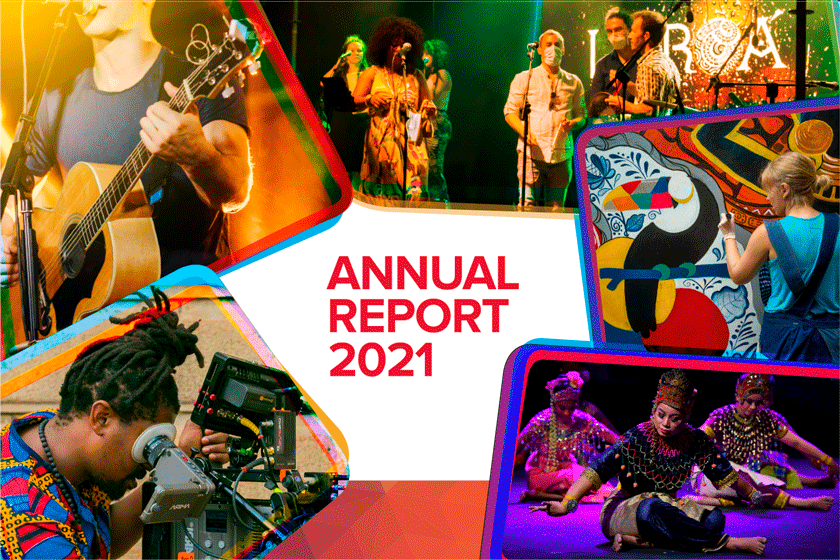 Paris – 2nd June 2021 – CISAC, the global network of authors' societies, today releases its 2021 Annual Report, calling for stronger rights for creators and detailing a year of resilience defending creators and societies in the wake of the COVID-19 pandemic.
CISAC is the largest global community for creators worldwide, with 231 member authors' societies (or Collective Management Organisations) representing over 4 million creators across the globe.
The Report shows the work of CISAC and the collective management community to mitigate the impact of the pandemic, support the business of CMOs and represent creators' interests to governments.
The Report covers campaigns including:
helping CMOs unlock and license new income streams, especially digital

improving data and information systems such as ISWC and music cue sheets

Your Music Your Future International,

to educate creators on buyouts

fair remuneration for audiovisual creators and stronger rights for visual artists

reforms to offer client services to Rights Management Entities

continued strengthening of governance standards with the readmission of Spanish society SGAE
In their forewords to the Report:
CISAC President Björn Ulvaeus says: "Today the ecosystem around us – and this has been illuminated by COVID-19 – is, in too many ways, unfair and inefficient. Many societies are doing great work to change this. Others should now follow their example, with CISAC at their side: putting the creator first; collaborating globally; and nurturing the quality that most empowers us all – our unity."
CISAC Director General Gadi Oron says: "The last 12 months have been a period like no other for creators and for our sector. Faced by an unprecedented crisis caused by the pandemic, CISAC and its members have shown resilience, demonstrated their value and, above all, have proven that no one else defends creators' interests like authors' societies.
CISAC Board Chair Marcelo Castello Branco says: "Let us not fool ourselves - we have a mountain to climb ahead of us. The post-COVID world will be about dealing with inequalities created by the pandemic. We will need to adapt to the tectonic changes in behaviours and business infrastructure in our sector."
The 2021 Annual Report is launched for the CISAC annual General Assembly which will take place virtually on June 30th. The Report is available for download in English, French and Spanish.