CISAC organises a webinar on Private copying for Latin American and Caribbean countries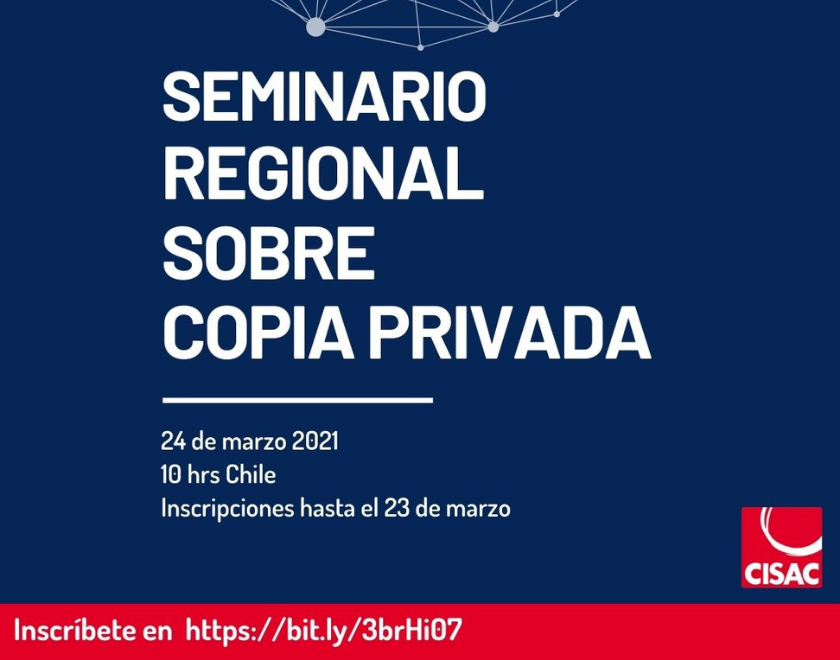 CISAC will hold a webinar on private copying for Latin American and Caribbean countries on March 24th, 2021. The objective is to support the campaign on private copying in Latin America, most importantly in Mexico and in the Dominican Republic where a draft law and a decree on private copying are currently being discussed.
The public event will be organised by CISAC's regional office for Latin America and the Caribbean.
Time: 10a.m. (Chile Time / UTC-3)
Speakers include
Gadi Oron, Director General of CISAC,
Charles Henry Lonjon, Director General of Copie France,
Antonio Fernández, President of ADEPI
Sergio Mayer, President of the Culture and Film Commission of the Mexican Parliament and,

Officials from the Copyright Offices of Paraguay and the Dominican Republic.
The event's agenda can be downloaded here. 
Private copying levies are an important revenue stream for creators and rightsholders. CISAC is committed to promoting its vitality as well as the legal, enforcement and operational environment that would support further growth in this area.
In November 2020, CISAC in collaboration with BIEM and Dutch society Stichting de Thuiskopie, published a new Private Copying Global Study that provides a complete and authoritative analysis of private copying systems around the world. The study, packed with information that stakeholders need to know on private copying, from the legal framework to the practical implementation of private copying, can be downloaded here.