Private copying and buyouts among highlights in latest CISAC Latin America and the Caribbean Newsletter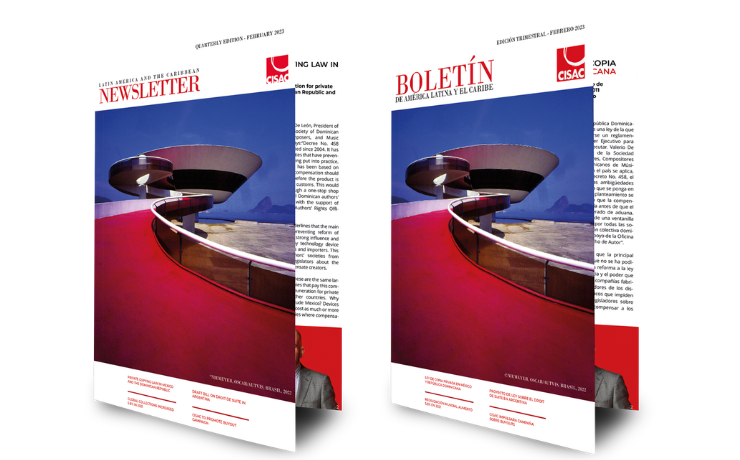 The latest edition of the Latin America and the Caribbean Newsletter has been published. It provides a comprehensive picture of the key priorities of CISAC as well as societies in Latin America and the Caribbean.
An interview with CMO heads highlights societies' efforts to implement private copying laws in Mexico and the Dominican Republic. Implementation would allow the two countries to collect levies from device manufacturers and importers to provide a key source of income for authors and rightsholders.
The newsletter also covers the campaign to support creators faced by copyright buyouts. It updates on meetings of Central American and Caribbean societies, CISAC Regional Office activities, and on legislative developments across the region.