President of Chile Signs Bill in Favour of Audiovisual Rights
Summary
Support mounts as bill is sent to congress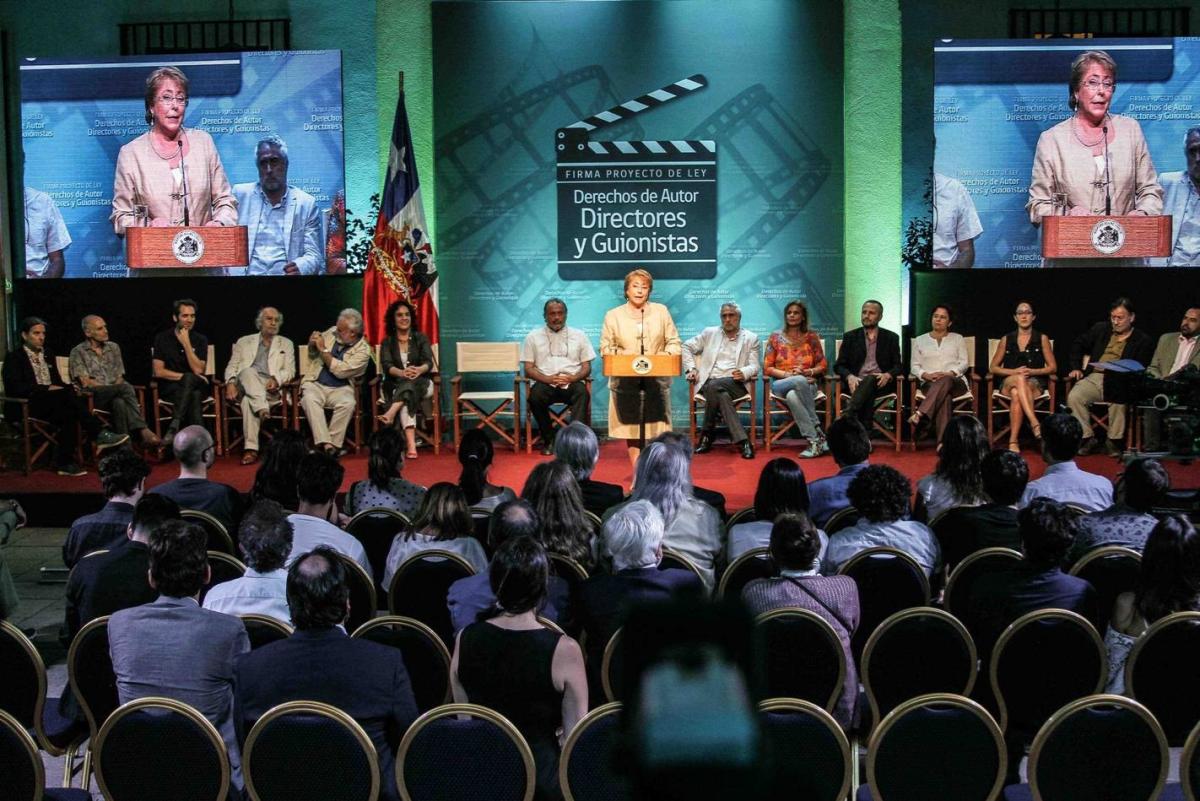 Yesterday at a public ceremony held at the Government Office, the President of Chile Michelle Bachelet signed a bill that aims to give film directors and screenwriters an inalienable right to remuneration.  
This bill has been strongly promoted by CISAC, Writers & Directors Worldwide and ATN-Chile and more detail is available in our article from 14th October. The Chilean President's decision is likely to favourably impact legislation for audiovisual creators throughout Latin America.
The bill must now be approved by Congress in the coming months.