Increased adoption of The Audiovisual Campaign invigorates W&DW Executive Committee in Lisbon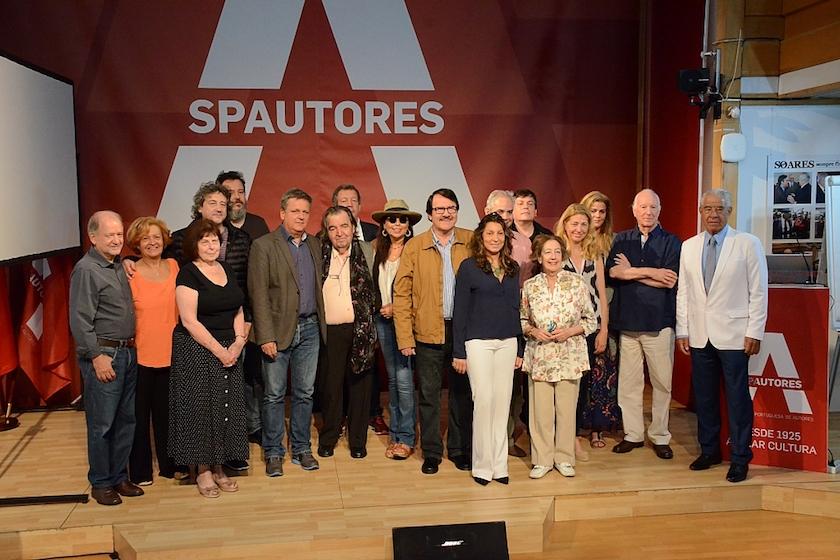 The Writers & Directors Worldwide Executive Committee met this year in Lisbon before the CISAC General Assembly.
Photo ©: Inácio Ludgero
On 9 June, audiovisual, literary and dramatic creators throughout the world for the Writers & Directors Worldwide Executive Committee meeting in Portugal. The meeting came on the heels of the 2017 CISAC General Assembly and shortly after the adoption by Colombia of the Pepe Sanchez Law, which granted audiovisual creators an inalienable remuneration right in the country.
The Executive Committee reviewed the progress of The Audiovisual Campaign. Emboldened the successes in Colombia and Chile, the council discussed creating an Ambassador network as well as new materials to continue the campaign's success.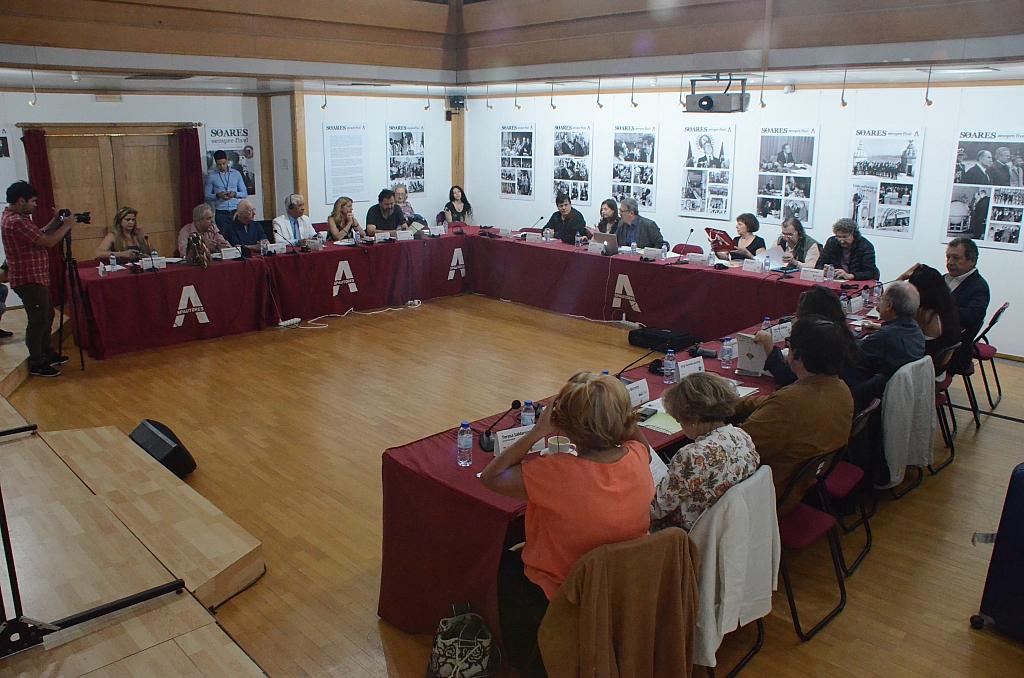 The Writers & Directors Worldwide Executive Committee discusses The Audiovisual Campaign and its successes.
Photo ©: Inácio Ludgero
Advances in Latin America, however, are tempered by a setback in Europe. The meeting discussed the European Parliament's Internal Market Committee's disappointing vote the same week to exclude amendments on audiovisual authors being remunerated fairly for the exploitation of their works.
See the photo gallery.
W&DW resolved to continue working to ensure European authors receive similar benefits as those authors in an increasing number of Latin American countries.
The meeting also addressed network development in Africa and Asia-Pacific, and the announcement of two planned events. One would be supported by member society ONDA in early September, for audiovisual and musical repertoires. A second would be a forum organised by CISAC in December. 
Stepping up collaboration with international organisations such as WIPO and UNESCO was also discussed. Areas of focus include ethical issues such as the status of artists, freedom of speech, women as artists and cultural diversity. This would also include formalising and increasing partnerships with regional organisations such as FERA and FSE.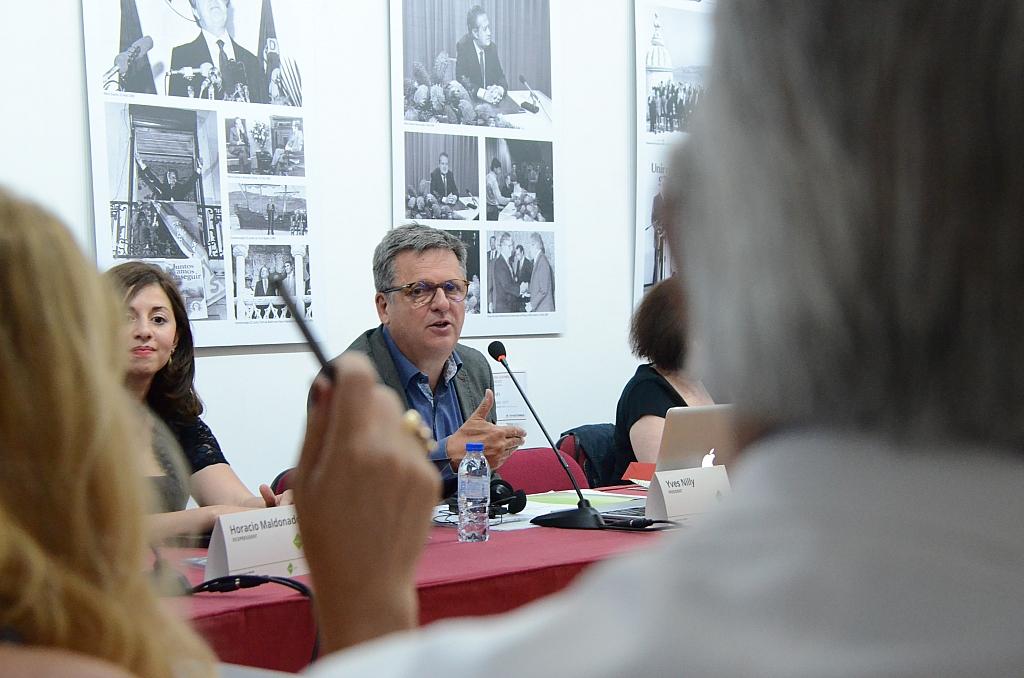 Writers & Directors Worldwide President Yves Nilly at the Executive Committee meeting in Portugal.
Photo ©: Inácio Ludgero