CISAC's community mourns the loss of Armando Manzanero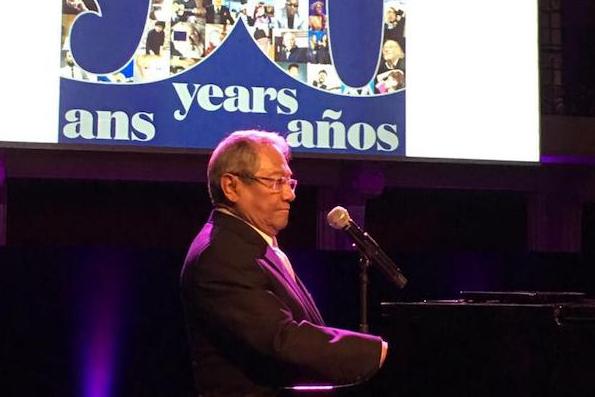 Armando Manzanero performs at the CISAC General Assembly in Paris.
CISAC
The global CISAC community pays homage today to the immense talent and achievements of Armando Manzanero, the Mexican composer and performer who passed away on 28th December. 
As well as being one of the most important musicians ever to emerge from Latin America, Manzanero was a tireless and influential champion of authors' rights.  He served as President of Mexican author's society SACM and actively supported the work of CISAC on behalf of creators around the world.
Paying tribute, CISAC Director-General Gadi Oron said: " Armando was an inspiration. Everyone in the global CISAC community who engaged with him will treasure their memories, and mourn his loss. He was an extremely talented musician and composer who relentlessly worked to help other creators, both through his society SACM in Mexico and through CISAC. He was a lovely human being with a bright spark in his eyes, who spread happiness, joy, creativity and love. He will always remain in our hearts."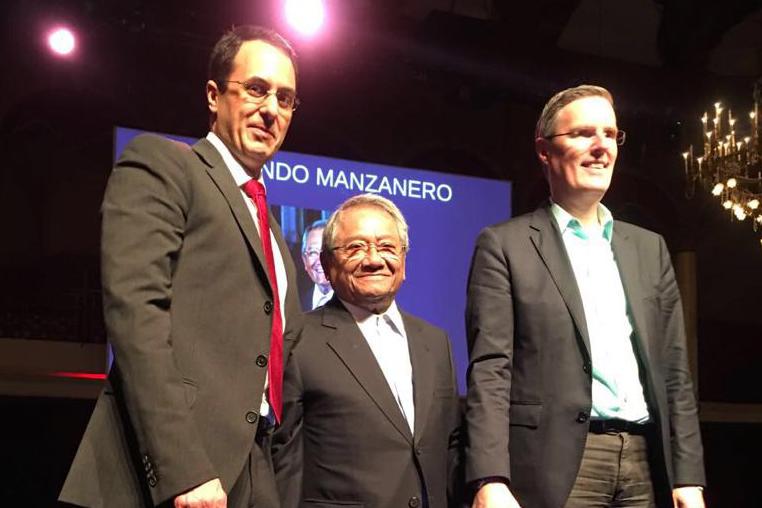 Armando Manzanero at the CISAC General Assembly in Paris.
CISAC
Among Manzanero's contributions to the work of CISAC was an unforgettable surprise performance of a medley of his own songs on the occasion of the Confederation's 90th anniversary celebrations in Paris in 2016. The impromptu concert, in the middle of the CISAC General Assembly, left CISAC's community with indelible memories of his talent and charisma.
Manzanero composed more than 400 songs in his lifetime, many of them achieving enormous success around thew word. Among countless awards, he was honoured with the Grammy Lifetime Achievement Award in 2014.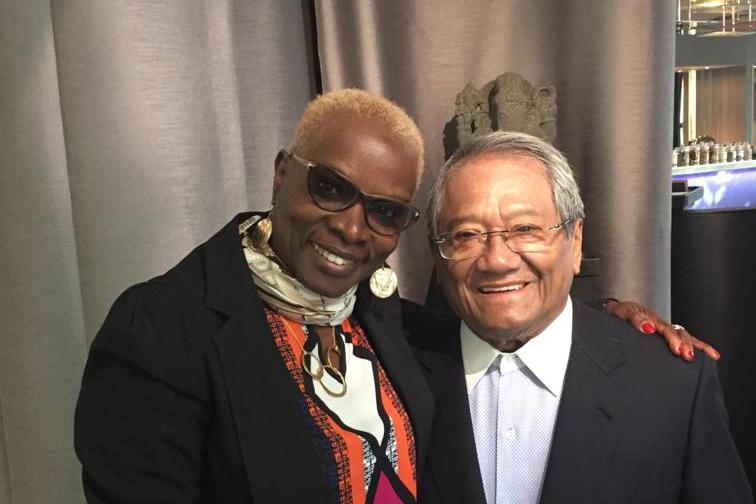 Angelique Kidjo with Armando Manzanero.