CISAC Regional Asia-Pacific Committee reviews regional priorities in Singapore
43 representatives from 19 societies joined together in Singapore for the 2018 Regional Asia-Pacific Committee meeting.
Photo ©: CISAC
On May 17th and 18th, 43 representatives from 19 societies joined for the Regional Asia-Pacific Committee (APC) meeting in Singapore for the first time since the relocation of CISAC's Regional Office to Beijing in 2013. 
APC Chairman Satoshi Watanabe recalled that more than 70 APC meetings had been held since the first gathering in Rome in 1982.  The number of participants and member societies, as well as collections in the region, have experienced significant growth in the past 36 years.  
Former APC Chairperson and APRA AMCOS CEO Brett Cottle, who has been serving the committee for more than 30 years and will soon retire, also took the opportunity to bid farewell to all participants.
Hosting society COMPASS CEO Dr Edmund Lam called for closer collaboration in the future to meet new challenges. CISAC Regional Director for Asia-Pacific Benjamin Ng outlined the priorities in the region for the last year. These included broadcast, satellite and cable licensing, cinema licensing, online music licensing, transfer of value, developmental reviews and training for societies.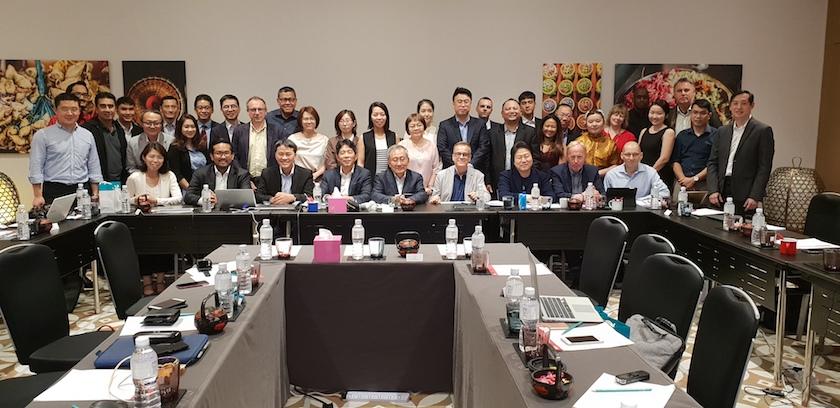 The APC holds its first meeting in Singapore since the CISAC Regional Office moved to Beijing in 2013.
Photo ©: COMPASS
CISAC Asia-Pacific Committee Chairman Satoshi Watanabe reported on the challenges caused by multiple CMOs in the region, the progress of improving CIS Tools to accommodate multi-byte character data and the latest developments of Asia-Pacific Music Creators Alliance (APMA). CISAC Director of Business Standards and Rules Sylvain Piat provided updates about guidelines on broadcast licensing schemes, CISAC Membership Reform, CISAC Distribution Rules template and CISAC Governance Portal.
A series of national reports allowed societies to highlight their collections and challenges.  Observers from Canada,  the United Kingdom and the United States also informed the committee the recent developments in their countries.
On May 16th, APMA Chairman Shunichi Tokura, CIAM Honorary President Lorenzo Ferrero, CISAC and PRS for Music met with officials from Ministry of Law of Singapore, Intellectual Property Office of Singapore (IPOS), and National Arts Council discussing future opportunities for cooperation.  CISAC also urged Ministry of Law and IPOS to address the problem of satellite broadcasting in Singapore.  APMA conducted its Executive Committee meeting on May 16th for its first gathering in 2018, followed by a joint session with COMPASS board members.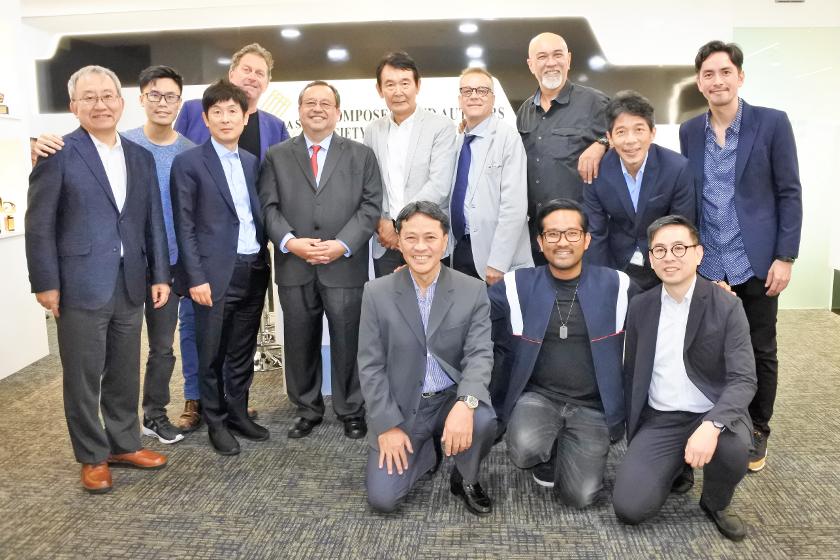 The Asia-Pacific Music Creators Alliance held its first Executive Committee meeting of 2018 on May 16th.
Photo ©: CISAC