CISAC President Björn Ulvaeus and Japan Prime Minister Kishida Fumio meet on protecting creators rights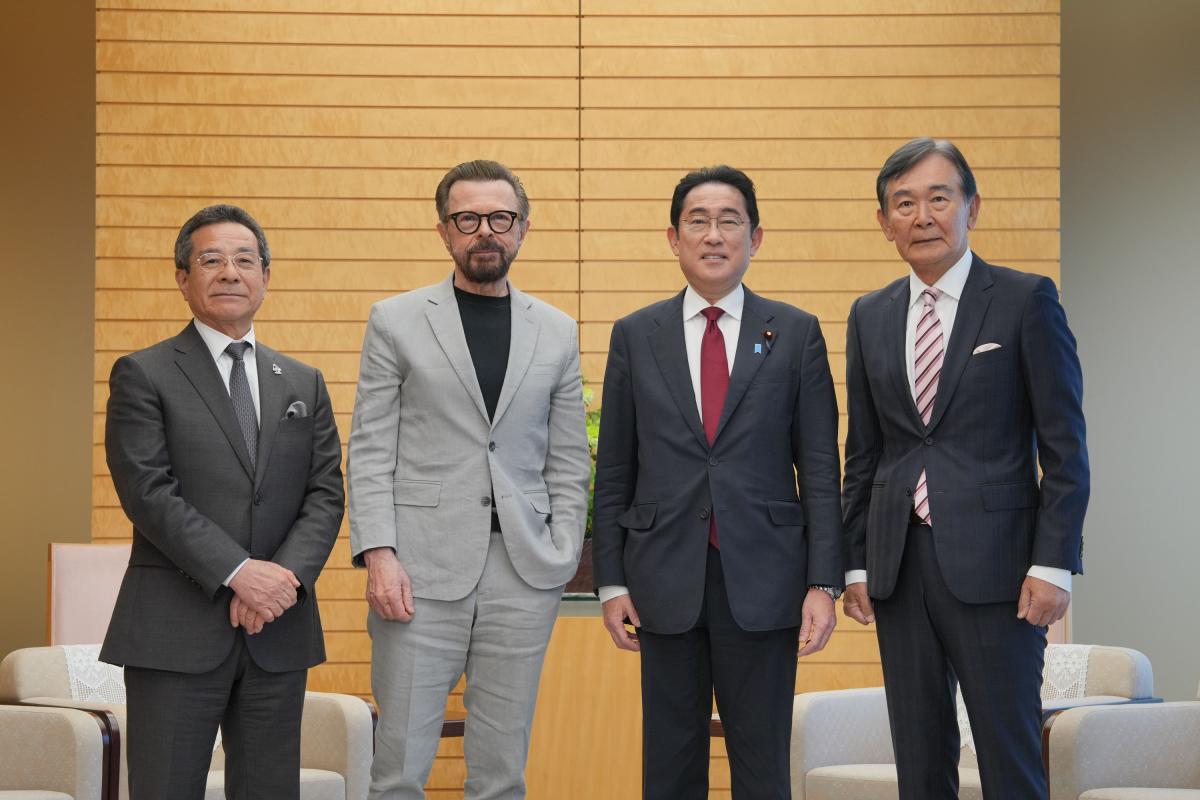 From Left: GEN Tetsuya (Chairman, JASRAC), Björn ULVAEUS (President, CISAC), KISHIDA Fumio (Prime Minister of Japan), TOKURA Shunichi (Commissioner for Cultural Affairs of Japan)
©JASRAC
CISAC President Björn Ulvaeus met with Japan Prime Minister Kishida Fumio and Commissioner for Cultural Affairs Shunichi Tokura, to discuss the government's sustained support for fair remuneration of creators in the digital world.
The CISAC President and ABBA co-founder thanked the Japanese government for taking a leading role in protecting creators' rights in Japan and throughout Asia. He stressed the importance of government support in a digital environment that is becoming ever more challenging for those trying to make a livelihood from their works. The streaming world has transformed life for creators, opening up great opportunities but also making it more difficult for the majority of artists and creators to make a living.
Prime Minister Kishida: "fair remuneration is global issue"
The Prime Minister commented in the meeting, which took place on April 4th:
"CISAC plays an important role as the largest network of copyright management organisations in the world, and I deeply respect the work that you do every day.
Fair remuneration for creators in this digital era is currently an important challenge internationally.  Under such circumstances, there is great expectation with the role CISAC plays.
In our country as well, with an aim to deal with this issue, we have begun work to ensure both copyright usage and creative activities by the creators can thrive within digital platform services.
Today, I also welcome Chairman Gen from JASRAC, and I hope the development of the copyright sector in the Asia Pacific and around the world will lead to the blooming of culture and art".
The meeting was also attended by Gadi Oron, Director General of CISAC, Tetsuya Gen, Chairman of JASRAC and Kazumasa Izawa, President of JASRAC.
Commissioner for Cultural Affairs Tokura Shunichi said Japan has been seen as a "model student" when it comes to copyright administration and royalty collection.
"I believe that in this digital era, protecting the rights of creators through achieving ever higher accuracy in collection and distribution is the way forward for Japan, and ask for your continued support."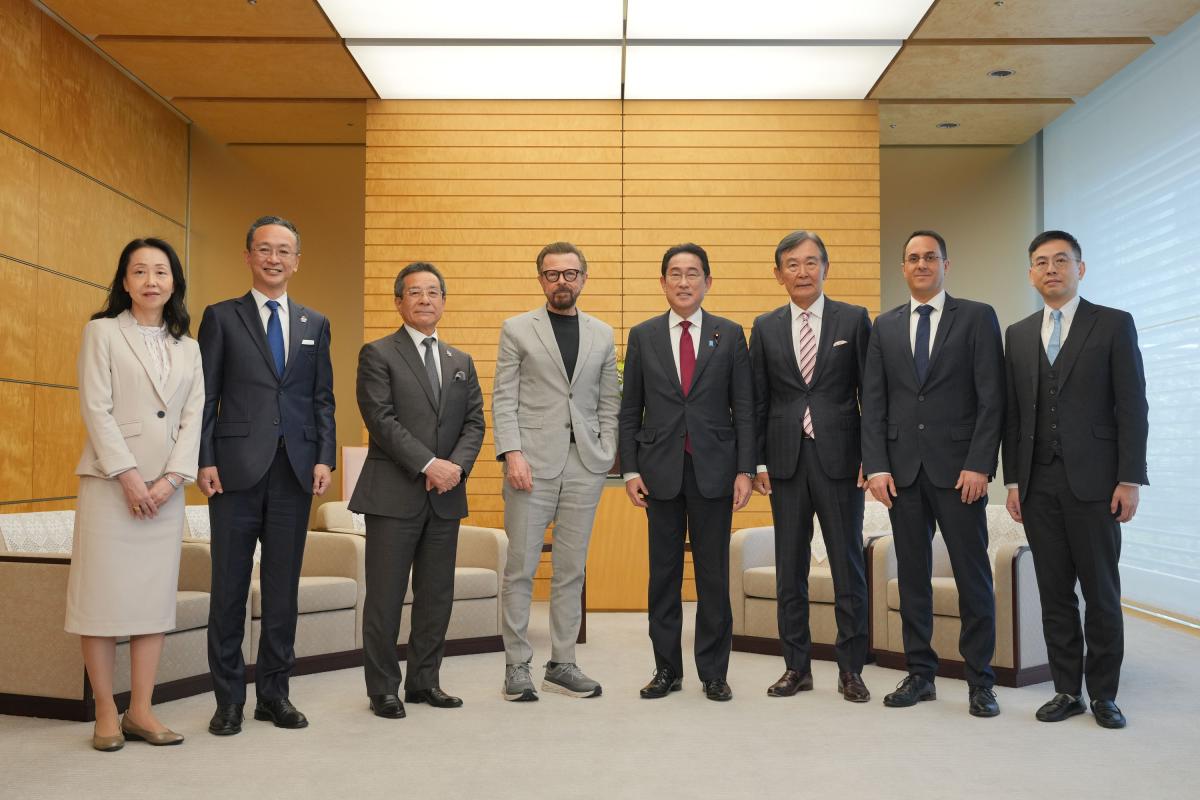 From Left: SUKO Manami (Managing Director, JASRAC), IZAWA Kazumasa (President, JASRAC), GEN Tetsuya (Chairman, JASRAC), Björn ULVAEUS (President, CISAC), KISHIDA Fumio (Prime Minister of Japan), TOKURA Shunichi (Commissioner for Cultural Affairs of Japan), Gadi ORON (Director General, CISAC), NG Benjamin (CISAC's Regional Director for Asia-Pacific);
©JASRAC