CISAC pays tribute to JASRAC on its 80th anniversary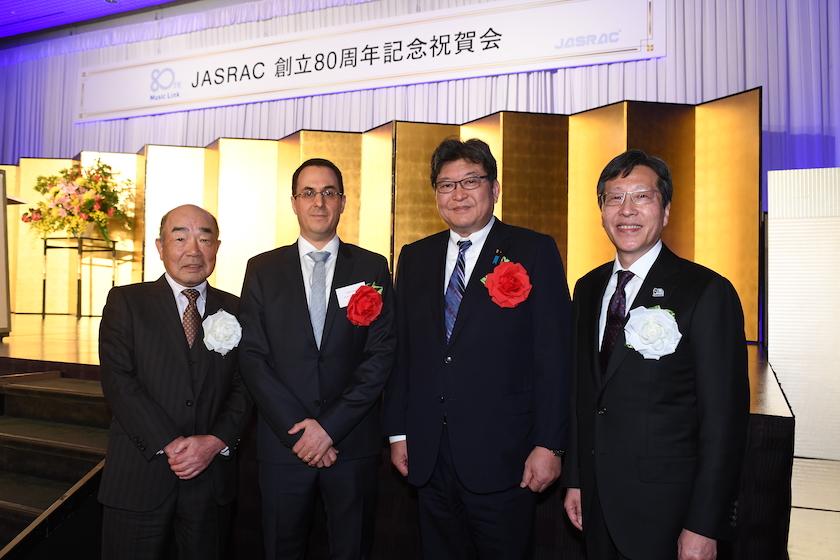 Photo ©: JASRAC
Photo ©: JASRAC

The international creative community today paid tribute to JASRAC at an event in Tokyo to mark the Japanese music society's 80th anniversary.  
CISAC Director General Gadi Oron joined in Tokyo for the ceremony, alongside Ide Haku, Chairman of JASRAC, Hagiuda Koichi, Minister, and Mr. Asaishi Michio, President of JASRAC (pictured above). 
Honouring JASRAC's proud history, Gadi Oron said:  "JASRAC has at the heart of Japan's cultural success, over many decades. You have fought with great dedication for the interests of Japan's music creators. You have been a true ambassador for your country in contributing to the international creative community. And you have been one of the most supportive and influential members of CISAC". 
Extending his congratulations to JASRAC on its anniversary, Prime Minister Shinzō Abe said: "In addition, by hosting the CISAC General Assembly in Tokyo for the first time in 35 years, as well as through other activities, JASRAC, as a key player in Asia, has contributed greatly to the protection of copyright on an international level. I look forward to JASRAC continuing to serve as a bridge between Asian countries, and contributing to the development of the international music market".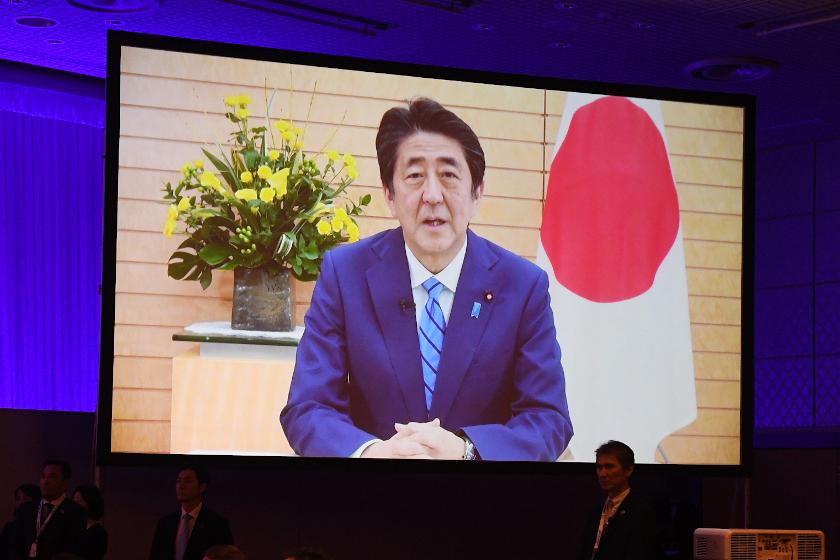 Prime Minister Shinzō Abe delivers a video message at the anniversary of JASRAC.
Photo ©: JASRAC