CISAC and publishers come together to launch harmonised music cue sheets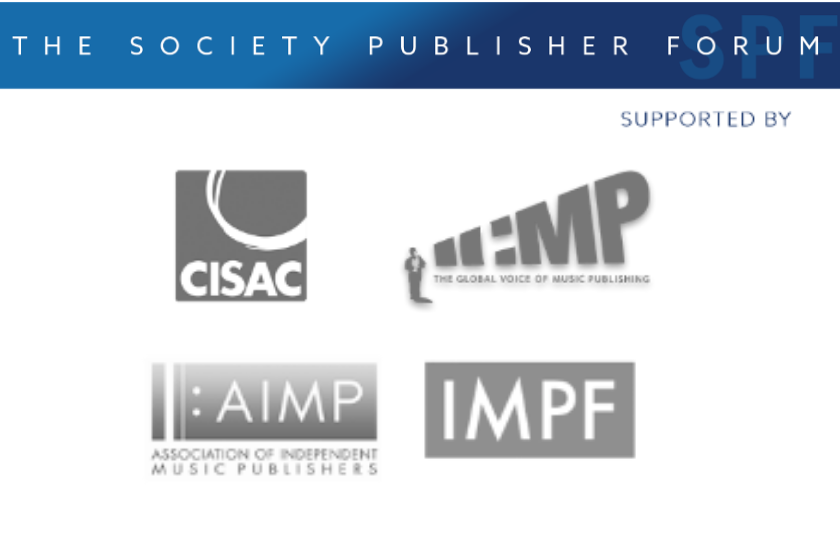 A project to harmonise music cue sheets, an initiative that will bring significant benefits to everyone involved in music productions for audiovisual works, has now been completed. The project has been implemented in a collaboration between CISAC, representing authors societies worldwide, and music publishers and producers through the Society Publisher Forum.
The Cue Sheet Standards & Rules simplifies the rules governing the identification of musical works used in audiovisual productions. The harmonisation improves the administration of music rights, brings a new consistency to the use of cue sheets, and will lead to increased efficiencies and potentially reduced costs for rights holders and users.
The Cue Sheets Standard & Rules document, and sample documentation are available for download.
The Society Publisher Forum is a joint initiative of CISAC, ICMP and IMPA, and is supported by the AIMP and IMPF representing publishers. Producers and video-on-demand platforms have also been involved to ensure optimum implementation of the project globally.
As you will know, cue sheets provide detailed information to publishers, producers and authors societies enabling them to track the placement of music in audiovisual productions in films and TV programmes.  This in turn facilitates the payment of royalties to the music creators and rights holders.
The benefits of cue sheets harmonisation
The harmonisation will, in a nutshell, make life simpler and more efficient for all actors using cue sheets. The common goal is to ensure a standardised flow of data between publishers, societies and producers, and thus improve the flow of revenue back to the creators and rights holders.
The project has involved the creation of a new comprehensive template - the Common Cue Sheet – and a set of standardised terminology that can be used by producers and publishers across all the different formats and platforms.  
Using the common terminology, the Common Cue Sheet describes the relevant metadata of both musical works and of the production in which the works are featured. It also includes the context and duration of the usage of the musical works, incorporating many existing internationally recognised standard identifiers. 
Particular benefits include:
improved efficiency when processing cue-sheets and amending the details of a musical work
a more efficient musical work registration process and more registrations of works
payment records can be linked to musical work documentation, so that publishers can efficiently track royalty payments 
greater consistency between the publishers' registrations and the societies' payments for exploitation of film/TV productions 
Encouraging universal adoption
The harmonisation is intended to benefit all actors in the sector and across the world.  In order to achieve those benefits, it is essential the project is communicated and implemented globally, comprehensively and effectively.
In order to maximise its prompt adoption, CISAC members are encouraged to communicate this initiative to their members and business partners. 
For further information please contact info.spf@cisac.org.