CISAC and HDS-ZAMP strengthen ties among CMOs and state regulators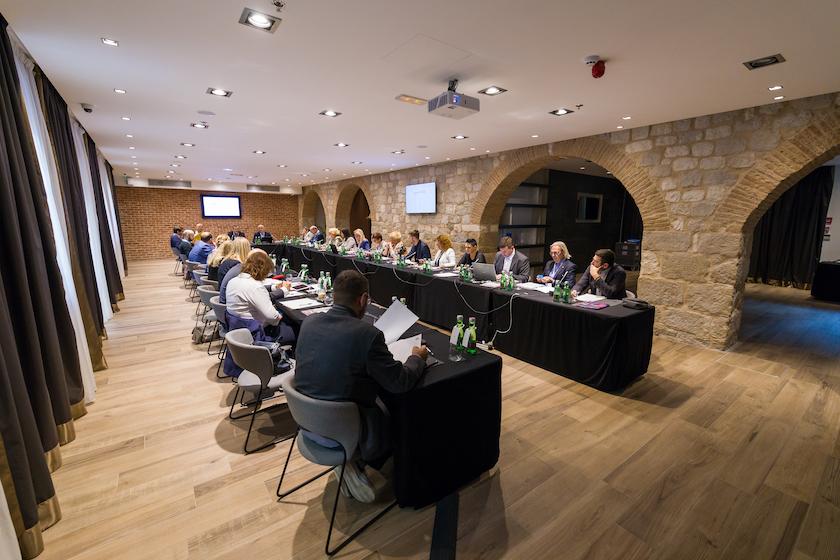 A regional seminar in Split, Croatia brings together collective management organisations and intellectual property offices from the Western Balkans.
Photo ©: Nikola Radovani for HDS ZAMP
CISAC's Regional Office for Europe and member society HDS-ZAMP came together in Split, Croatia to build ties among collective management organisations and state regulatory bodies from the Western Balkans: Albania, Bosnia and Herzegovina, Croatia, Montenegro, Northern Macedonia, Serbia and Slovenia. The region has been working towards improving the environment for copyright and collective management with CISAC spearheading several activities over the years. 
The regional seminar, supported by the Croatian Intellectual Property Office, allowed CISAC member societies and state bodies to discuss different topics of mutual interest: the role of state supervision as a tool of good governance, collective management of remuneration rights, development of non-music repertoires in the region and data processing challenges in smaller societies. 
See the photo gallery.
The second biennial meeting of societies and state bodies from the Western Balkans promoted the key policy and legal projects of CISAC, including transfer of value, the Audiovisual Campaign, resale right and private copying. 
CISAC European Committee Chair Gernot Graninger gave a keynote about current challenges for small and mid-size societies in Europe, such as direct licensing, complexity of data processing and IT investment, which require societies to further increase licensing and distribution efficiencies while maintaining reasonable costs.