Budapest Seminar Provides Platform for Best Practices in Licensing Live Events in Central and Eastern Europe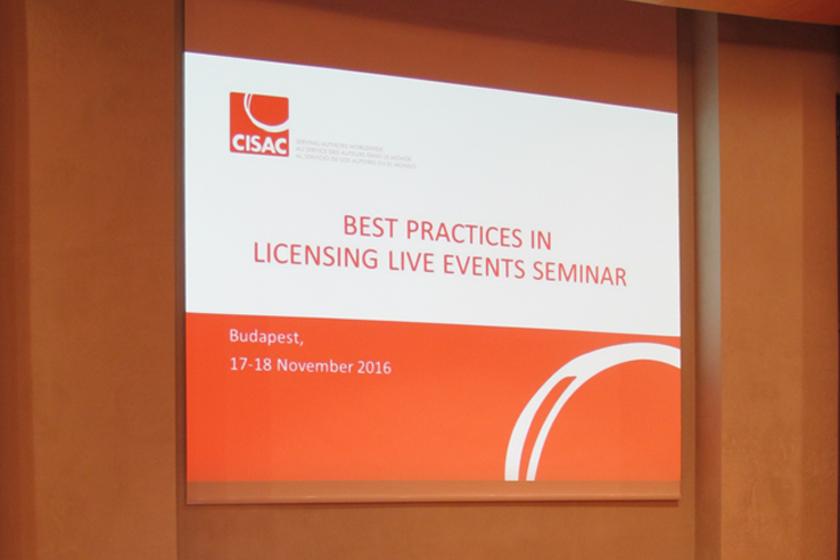 Photo ©: RAO
On 17-18 November, the 13th edition of the CISAC Annual Seminar for Central and Eastern European Societies took place in Budapest. Approximately 50 professionals from over 20 countries participated in the event, which was dedicated to "Best Practices in Licensing Live Events" this year.
The two-day seminar began with Artisjus Director General András Szinger welcoming participants. CISAC Regional Director Mitko Chatalbashev then presented a regional survey on current issues of licensing live events in Central and Eastern Europe. This included examining the advantages and challenges, such as legal and managerial challenges, before detailing statistics on live music and public performance collections from the survey.
GEMA Licensing Director Christian Seitz, SACEM Director of Tariffs and Studies Marc Azais and BUMA Licensing Manager Jeanine van Ginkel and Business Development Manager Frank Lucassen provided participants with respective perspectives on licensing, setting tariffs and collections in Germany, France and the Netherlands. The first day concluded with SZIGET Kft CEO Kádár Tamás detailing the current challenges before organisers of music festivals. 
The second day saw RAO Deputy General Director and Collections Department Director Oleg Patrin giving Russia's experience with licensing, setting tariffs and collections before Bulgaria's MUSICAUTOR Managing Director Ivan Dimitrov presenting a practical case on the difficulties in licensing a troublesome concert organiser and the necessity for international cooperation. ARTIJUS Licensing team member Timea Weber continued the seminar through sharing licensing live events experience in Hungary. ACUM Chief Business Development Officer Assaf Nahoum ended the discussions by detailing online tools for licensing live events.
The annual event was intentionally linked to the inaugural Budapest Showcase Hub (BUSH), which is aimed at promoting the Central and East European musicians and local creations. On 18 November in the afternoon as part of the BUSH conference program, Mitko Chatalbashev, ARTISJUS Director for Strategy Peter Tóth and Marta Zgryzwa of Shubert Music Publishing Poland participated in a panel on collective management developments in the region.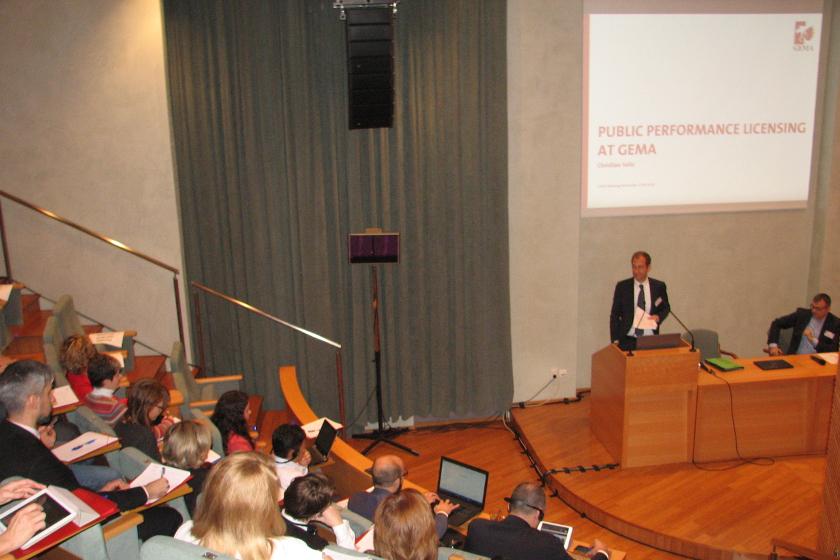 Photo ©: CISAC