Anna Neale and Constance Herreman Follain join CISAC Directors' team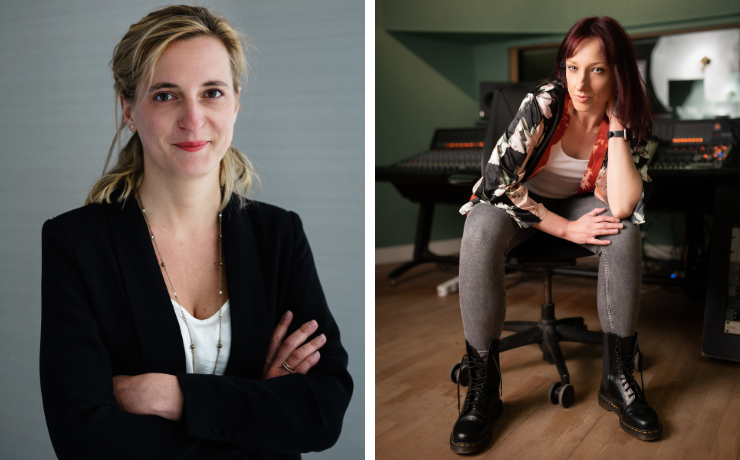 From Left - Constance Herreman Follain, Acting Director of Legal and Policy, ©Elion Paz. Anna Neale, Presidency and Creators Director
Director-General Gadi Oron has announced new appointments to strengthen the CISAC team in the areas of creator relations, legal, and business.  
Anna Neale is joining the Confederation as Presidency and Creators Director, with the role of organising the activities of CISAC's President and Vice-Presidents and supporting the work of the Creators Councils (for music, audiovisual and visual arts repertoires).
Anna has worked in the music industry for over twenty years as an artist, songwriter, composer, producer, academic and industry consultant. She moves to CISAC from roles in university teaching and research in the music business, latterly at the University of Kent in the UK. She has also held positions in industry organisations in the UK and internationally, including the Musicians Union, The Ivors Academy and ECSA. She has been involved in several policy and education campaigns, including on the UK government's streaming enquiry. As an artist, Anna has toured the world, releasing three albums and two EPs independently to critical acclaim. She has written songs for other artists, radio, and TV advertising, and provided vocals for many TV animations, songs, and adverts.  
Constance Herreman Follain has been promoted to Acting Director of Legal and Policy. She will head CISAC's global policy and legal activities, promoting pro-creator legislation and collective management, driving awareness campaigns, fostering relations with international institutions, and providing legal services to members.
Constance has worked for CISAC for 8 years and is specialised in intellectual property and new technologies. Prior to CISAC, she held various roles in the cultural industries, including at the French authors' society SACEM, the Ministry of Culture and Communications in France, and in private practice. Formerly Deputy Director of Legal and Policy, Constance is now promoted to replace Cristina Perpiñá-Robert Navarro who is leaving CISAC to become Director General of the Spanish authors' society SGAE.