SOCAN press release: Record Royalties Sourced for Canada's Music Creators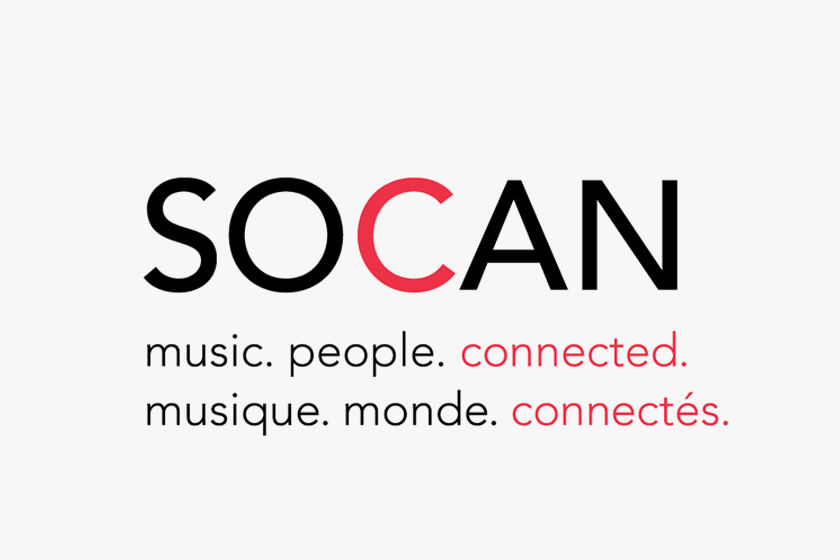 Canada's songwriters, composers and music publishers will collectively see a record amount of royalties from the public performance of their copyright works in 2014, according to early analysis by nonprofit SOCAN.
A snapshot of the preliminary 2014(1) financial results for SOCAN – the Society of Composers, Authors and Music Publishers of Canada:
Another record year for total revenue, $299-million was collected from domestic, international and private copying proceeds – a year-over-year increase of eight per cent from $276-million brought in during 2013, already a record setting year for SOCAN
International revenue from Canadian-created music of $55-million, an increase of nearly eight per cent from 2013. This was another record for Canadian-made music performed outside of the country, following surpassing $50-million in 2013 for the first time
Revenue of $20-million from Internet streaming properties, up from $3.2-million in 2013(2)
SOCAN's corporate net expense ratio was less than 10 per cent for the first time in the history of the organization, positioning it as one of the most cost-effective major music rights organizations worldwide
"SOCAN is bringing in more while spending less to do it, resulting in record overall royalties for our more than 125,000 songwriter, composer and music publisher members," said CEO Eric Baptiste. "Creating music is difficult, complex and rewarding work, and so too is the job of finding where our members' music is used in business domestically and around the world. While 2014 was another record year, the economic challenges faced by the large majority of our members and professional musicians in general are real, and it's imperative that we find every penny that our members have rightfully earned for their work."
In the recent past SOCAN has invested wisely in technology and talent, making intelligent business decisions, all designed to produce more value for its members.
Canada's music creators are enjoying a surge in popularity around the world, resulting in a consistent rise in export music from international royalties – an area that SOCAN has identified as a growth priority and also in which it has sharpened its focus with the addition of Catharine Saxberg as Vice President, International Relations. The increase in international revenue is a gain of 41 per cent since the $39-million identified and distributed to members in 2007.
"Canadian music creators are beloved worldwide," Baptiste added. "Ask anyone in the world to name a famous Canadian and they are very likely to mention a songwriter or composer."
While collective revenues are up, so too are the challenges for Canada's songwriters, composers and music publishers. More music is used in more public places for the benefit of more businesses than ever before. To license these uses efficiently, SOCAN has created eSOCAN for music users to license their establishment or activities easily and quickly. During 2014 eSOCAN use was up over 400 per cent and the company is planning further growth in 2015.
NOTES:
(1) Estimates; final figures becoming available after the March 2015 meeting of the SOCAN Board of Directors.
(2) 2014 was the first full year that SOCAN processed revenues from music streamed on the Internet, and struck significant licensing agreements with, among others, Netflix, Spotify and Google Play Music.
You may read the complete release at the SOCAN website.